Meet the Graduates
Graduates talk about their experiences at Virginia Law
Julia Katharine Rupp '
16
Germany
---
"I enjoy how open-minded, friendly, outgoing and engaging people are here. I immediately felt at home. Furthermore, I think the classes are amazing. I like the American method of learning and teaching. And I especially enjoy all the extracurricular activities UVA Law offers."
Luiz Rafael de Vargas Maluf '
16
Brazil
---
"I focused on all top-10 universities, carefully compared the curriculum with the others, and concluded that UVA Law was the perfect choice for me. UVA Law has a smaller program that allows you to better integrate in the academic community with the J.D.s. It has provided me all the basic and needed wisdom — especially in my practice area — to achieve my professional goals. Also, having decided on UVA Law instead of other LL.M programs located in the biggest cities in the U.S., I realized that I could focus on my studies and really have the academic experience on-Grounds the whole time. I am having the real experience of living in the U.S., and Charlottesville is a very charming and beautiful city that gives you an excellent quality of life and provides you with whatever you want."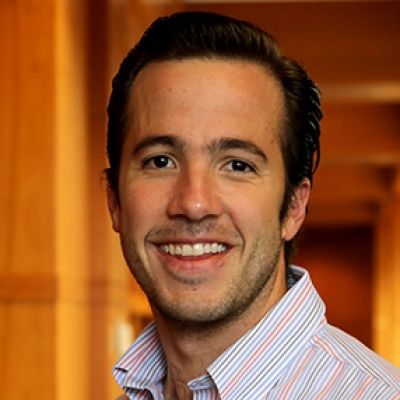 Carlos Ibarguengoitia Zugarramurdi '
16
Mexico
---
"There were many reasons for me to come to UVA, among others: its academic excellence; its flexibility to design a high-quality, multi-disciplinary program; and the fact that UVA seeks to create a true community (with all that that implies). Although in the past I came many times to the United States as a tourist, the experience of being part of the community has been wonderful — so much to learn, contribute and enjoy."
Brecht Debruyn '
16
Belgium
---
"I really appreciate the academic environment UVA Law offers. I was for example surprised by the accessibility and the availability of the law professors and their willingness to further discuss issues that came up in class. Besides that, I really like the atmosphere of camaraderie between the law students. Although all students are very eager to excel in their legal education, I didn't really notice a very competitive environment amongst the law students. I believe this is something unique."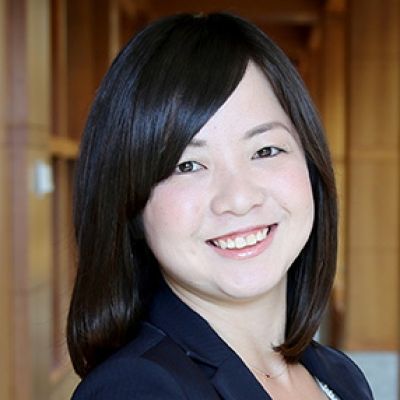 Satoko Miyashima '
16
Japan
---
"I worked for five-and-a-half years as an associate at one of the leading law firms in Japan. My practice focused mainly on structured finance, real estate investment trusts and private equity. UVA Law offers a lot of courses concerning business organization and finance, which are strongly related to my current practice. In addition, the number of members in the LL.M. program at UVA Law is quite small in comparison to other law schools. This has helped me proactively involve myself in the UVA community and build close relationships with my classmates."
"I love the positive academic atmosphere at UVA Law. The students are incredibly smart and hard-working. The professors are amazingly talented and thoughtful, and they care deeply about their students."
Rafael Vietti da Fonseca '
14
Brazil
---
"When I decided to move to Charlottesville, I was a lead counsel at Itaú Unibanco, responsible for corporate, regulatory and governance matters of our entities outside Brazil. I ran a team of lawyers, developing legal strategies and leading international projects for the bank. At UVA Law I improved my reasoning capability and fine-tuned my ability to structure innovative legal solutions to real-life issues. It helped me enhance my legal skills and develop a comparative analysis of international market practices, which led me to take advantage of professional opportunities that required such credentials. After completing the LL.M. program at UVA Law, I was in a position to step up to the plate on international deals, and I felt comfortable accepting the challenge of being the chief counsel for our investment adviser division in the U.S. Recently, I was invited to run our Global Mergers and Acquisitions team based in Sao Paulo, and I'm immensely grateful to UVA for equipping me for those progressively challenging tasks that have been offered to me."
"The UVA LL.M. program is a diversified, small group full of elites of the legal industry, which makes it distinguished from others. As a student coming straight from college, I enjoy talking with and learning from my peer students, and more so from my professional fellow students from all over the world in different legal practice areas that I haven't had a full chance to explore.
"What's more, LL.M.s here get to taste a lot of J.D. experiences. We are dispersed into classes of J.D.s. Sitting in a class with the smartest students in the country, I am very much inspired by the open-ended class discussions and the back-and-forth interactions with professors and various professionals who are teaching at UVA law.
"The close relationship between the students and the faculty is another highlight of UVA Law. All faculty and professors are very friendly to international students. I even took a professor to lunch [through a program the Law School offers] and had a long conversation with my professor about the subject of the class and my personal development.
"With no doubt, my year here was a challenging but intellectually inspiring experience. And I really wish it could be longer."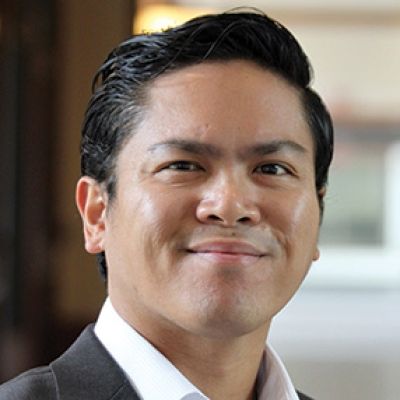 Dean Fernandez '
13
Australia
---
"There is something special about the University of Virginia — amongst many other things you are constantly humbled by history, standing on the shoulders of Thomas Jefferson and his intellectual progeny. As a top-10 law school, at UVA you are at once intimidated by the rigorous courses, formidable students and professors — truly the cream of the crop — but at the same time you are inexorably asked to step up your own game and contribute to the legal community here in Charlottesville. Apart from the classes in which you study with J.D. students and are taught by highly engaging professors, during lunch and after hours there are a whole host of interesting seminars, conferences and colloquia held at the law school where you can supplement your American legal education, presented by esteemed public figures and practitioners in the United States, many of whom are UVA Law alumni. During my time here, I've attended numerous dinners at professors' homes; they are warm in their welcome of international students and interested in our legal careers and lives.
"Unlike most top-10 law schools, UVA has a reputation for collegiality and a healthy social life in addition to academics. I was encouraged to get involved in extracurricular clubs and societies, law journals, softball games and public service projects in the Charlottesville community. You can socialize well with J.D.s and other LL.M.s at the Corner, downtown, and at various marquee events held by the Law School throughout the year.
"The best thing about studying for an LL.M. at UVA is spending time with and getting to know your fellow LL.M. students. Perhaps because of our small number, we formed close ties and strong friendships during our year here. I was impressed by the caliber of my LL.M. colleagues — leading lawyers and scholars in their home countries — and learned from them as much as I did from the classes I attended. For any lawyer looking for inspiration — be it through escalating their skills in the corporate sector, immersing themselves in constitutional theory or in igniting their passion for public service, like me — studying an LL.M. at the University of Virginia School of Law is the place to go."
Haryo Nugroho '
13
Indonesia
---
Haryo Nugroho received his LL.M. degree in 2010 and his S.J.D. in 2013 from UVA Law.
"A perfect combination of academic and non-academic life — that is the essential point I would like to make about my experience in UVA's LL.M. program.
"Highly qualified faculty members, supported by a wide collection of legal resources, are exactly what UVA Law provides. In the classroom, not only are LL.M. students mixed with J.D. students, but the low number of students per class in the upper-level courses provides a more effective learning process because students can be involved more in discussion with the professor and classmates.
"The program does not just concentrate on how to add value to your legal knowledge, but also on providing you with non-academic activities that can support your academic performance. Through the Peer Advisor Program, the LL.M. students are involved in a number of UVA Law community activities, including softball and learning about different aspects of American culture."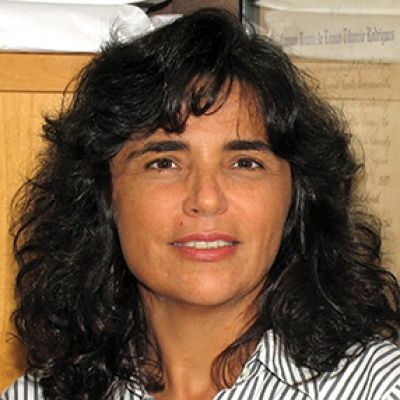 Carmen Tiburcio '
98
Brazil
---
Carmen Tiburcio LL.M. '87 S.J.D. '98 is an international law consultant and a professor of private international law at the School of Law of the State University of Rio de Janeiro. She was chosen to lecture on private international law at The Hague in 2017, one of the highest honors for scholars. Tiburcio said studying at Virginia Law "was a fantastic experience both at the personal, academic and professional levels."
One of the things that made Virginia stand out was its library. "I know many other libraries, both in the U.S. and in Europe, and I have no doubt to affirm that UVA's law library was the best I have ever known, not only because of its collections but mainly because of the fantastic librarians who helped me a lot during the completion of my LL.M. and S.J.D. degrees."
Tiburcio said she intends to visit the UVA law library to prepare for her 2017 Hague course.