Reform and Rhetoric | Constitutional Question| ACA Summary | Accountable Care Organizations | Mental Health Care Reform

Accountable Care Organizations: the New Hope for Health Care Reform
by Denise Forster
Two of the largest criticisms of the American health care system, according to a PERSPECTIVES article in the New England Journal of Medicine (NEJM), are the way health care is delivered and paid for. "Because in many settings no single group of participants – physicians, hospitals, public or private payers, or employers – takes full responsibility for guiding the health of patient or community, care is distributed across many sites, and integration among them may be deficient." The lack of integration can lead to duplication of effort, wasted time, and high cost to the system and the patients, and, in the case of Medicare beneficiaries, to the U.S. taxpayers.
Tucked into Section 3022 of the Affordable Care Act is one of the first heath care delivery-reform initiatives establishing accountable care organizations (ACOs). Under the Medicare Shared Savings Program, doctors, hospitals, and other organizations are encouraged to create ACOs, through which care to large groups of Medicare patients will be delivered. Under the law, an ACO will assume responsibility for the beneficiaries' care—meaning multiple doctors treating a patient will coordinate their care and patient information will always be available at the point of care, not with some other practice.
Establishing ACOs make sense for improved health care delivery and has the potential to be lucrative for practices and hospitals. If the ACO succeeds "in both delivering high-quality care and reducing the cost of that care to a level below what would otherwise have been expected, it will share in the Medicare savings it achieves," states the NEJM.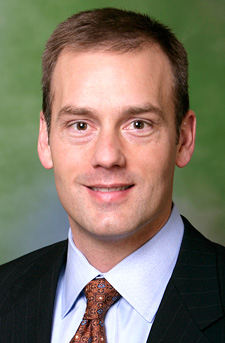 Todd Zimmerman '90, President, EmCare
ACOs are expected to be in place on January 1, 2012, and the industry has been anxious for guidance. On March 31 the Department of Health and Human Services finally released guidelines that will hopefully dispel some of the uncertainty. While helpful, they are proposed regulations, with final rule expected later this year. "The relative lack of definition and detail about ACOs can lead to some misperceptions or overgeneralizations that we find ourselves having to combat," says David "Todd" Zimmerman '90, president of EmCare, a nationwide provider of outsourced hospital-based physician services. "For example, I often hear people voice the belief that hospitals need to move to an employed physician model, rather than an outsourced model, in order to enjoy the benefits of an ACO."
While ACOS are only mandatory for Medicare patients, many in health care see the benefit of the coordinated model of delivery for all populations. And as the benefits to patients and businesses alike are easily identifiable, Zimmerman is seeing a lot of activity across the industry, even with the relative lack of guidance pertaining to ACOs. ""There is tremendous uncertainty in the industry right now, much of it surrounding ACOs. Nobody wants to be caught unprepared."
EmCare contracts with hospitals and physician groups to provide emergency department, anesthesiology, hospitalist and radiology staffing, management, and related services to more than 500 health care facilities. The EmCare business model means they adapt to the needs of their clients, thus they focus on things like core measures, efficient means of delivering care, reducing variability of care, and coordinating care across specialties. "One of the benefits of being a national company with multiple specialties is that we are uniquely positioned to draw upon 'best practices.' We track and analyze several of the key metrics that will impact hospital revenue and patient care in the coming years and use our national experience to improve those metrics in individual hospitals," Zimmerman said.
According to Zimmerman, the reason companies like EmCare exist and have been successful over the years is that they demonstrate they can effectively and efficiently manage the provision of physician services at hospitals. "The presence or absence of health care reform, and specifically the presence of ACOs, does nothing to change that fundamental concept," he says. "If anything, it magnifies the importance of the benefits we provide with an outsourced model that brings into the hospital best practices and analytics from our other locations across the country."
Reform and Rhetoric | Constitutional Question| ACA Summary | Accountable Care Organizations | Mental Health Care Reform