NEW FACULTY
The Law School welcomes four faculty members this year. Full stories at the links for each.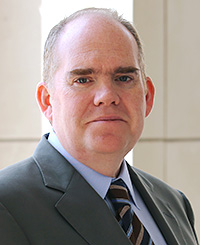 Michael Doran, an expert in tax policy and legislative process, will join the faculty in the fall as a professor of law. Doran, who previously served as an associate professor at UVA Law from 2005-09, is currently a professor of law at Georgetown University Law Center. Before he began teaching, he spent 10 years at Caplin & Drysdale and four years in the Office of Tax Policy at the U.S. Treasury Department. Doran's work at Treasury centered on tax legislation and regulation.
In addition to teaching, Doran has authored articles on his scholarly interests in tax law and the legislative process that have been published in the Virginia Law Review, the University of Chicago Law Review, and the Tax Law Review, among others. His current research investigates the ways in which institutional structures within Congress affect the substance of tax legislation.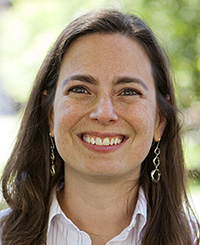 Kimberly Kessler Ferzan, a criminal law theorist with a background as a federal prosecutor, will join the Law School in the fall as a professor of law. Ferzan, who was a visitor at the Law School last fall, is currently a distinguished professor of law at Rutgers University, Camden, where she is co-director of the Rutgers Institute for Law and Philosophy. She is also an associate graduate faculty member in the school's New Brunswick Philosophy Department, consistently ranked among the top in the nation. She is the author of numerous articles on criminal law, and the co-author of the monograph, "Crime and Culpability: A Theory of Criminal Law."
Ferzan's recent scholarship includes the article "Beyond Crime and Commitment," which was selected for the 2013 American Philosophical Association's Berger Memorial Prize (for the best paper written in law and philosophy for the prior two years) and "Beyond Intention," an article selected for the 2006 Stanford/Yale Junior Faculty Forum in the category of criminal law. She received the Rutgers Dean's Award for Scholarly Excellence in 2012. In addition to her own works, Ferzan is co-editor in chief of the journal Law and Philosophy, and is on the editorial boards of Legal Theory, and Criminal Law and Philosophy.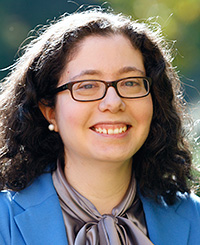 Cynthia Nicoletti, an expert in legal history who specializes in the Civil War and Reconstruction, will join the faculty as an associate professor of law. She is already a familiar face at the University. This year she taught four courses at the Law School, including Civil War and the Constitution, as a visiting law professor from Mississippi College. In addition, she earned her bachelor's, master's, and doctoral degrees at UVA. (She earned her J.D. at Harvard Law School.) Nicoletti is currently at work on a book based on her doctoral dissertation, which won the American Society for Legal History's William Nelson Cromwell Prize in 2011. The paper examines the issue of whether secession could have been legally valid.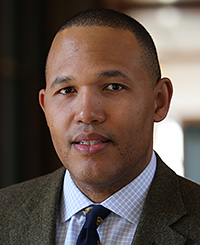 A. Benjamin Spencer, an expert in federal civil procedure and jurisdiction, will join the faculty this fall as a professor of law. Spencer visited at UVA Law in 2011-12 and is currently a professor at Washington and Lee University School of Law, where he serves as associate dean for research and director of the Frances Lewis Law Center. He will teach civil procedure, federal civil litigation, and advanced civil litigation at UVA.
Spencer has authored two books in the area of federal civil procedure and jurisdiction, "Acing Civil Procedure" and "Civil Procedure: A Contemporary Approach." Both are widely used in law schools throughout the country. Two of his articles, "Plausibility Pleading" and "Understanding Pleading Doctrine," were among the top three most highly cited articles for 2008 and 2009, respectively, according to research published in the Michigan Law Review in 2012.