VITA
Fire in the Belly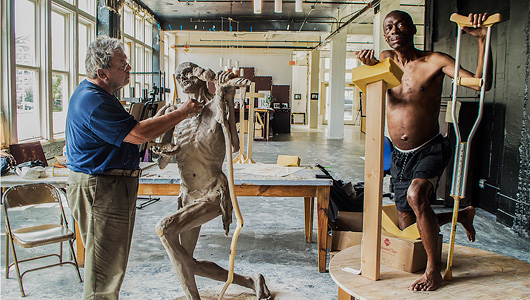 Retirement from legal practice was just the beginning for Tom Player '65, who is chipping away at a second career as a sculptor.
Player had shown aptitude in art since he was a child growing up in Orangeburg, South Carolina. His mother nurtured his talent by pairing him with a local art teacher, who gave him lessons in her studio above the town drug store. When he began his studies at UVA Law, the rigors of his coursework required him to focus on his studies rather than his art.
But after a long and successful career practicing insurance and regulatory law in Atlanta—primarily as a principal with Neely & Player for 22 years, and then for a decade at Morris, Manning & Martin—he enrolled in the Academy of Art and Sculpture in Florence, Italy, where he studied under Director of Sculpture Robert Bodem.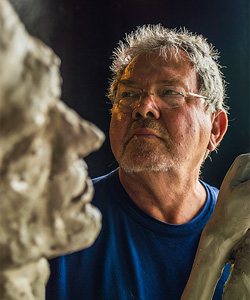 "I wanted to see how much fire in the belly I had, and how good I could be," Player said.
Quite a bit, as it turns out. Player's career as a sculptor specializing in bronze has flourished. His works are installed at Furman University; the Armor Museum in Ft. Benning, Georgia; Grace Episcopal Church in Charleston, South Carolina; and the Atlanta Financial Center. He was recently awarded the Leila Gardin Sawyer Memorial Award by the American Artists Professional League, and in 2013 he earned the Kathryn Thayer Hobson Memorial Award.
"If you have a creative talent, it doesn't mean that you have to choose between that and the analytical side of your professional life," Player said. "They can coexist."
To see more of Player's work, visit www.tomplayersculpture.com.
—Mary Rekosh
Related Stories