More than a dozen academic programs help shape the intellectual life of the Law School by initiating new courses, programming events and offering faculty mentors. Faculty members have worked at the highest levels of government and private industry, are frequently cited by the courts and their peers, have litigated high-profile cases, and have expanded civil and human rights through their research and nonprofit involvements.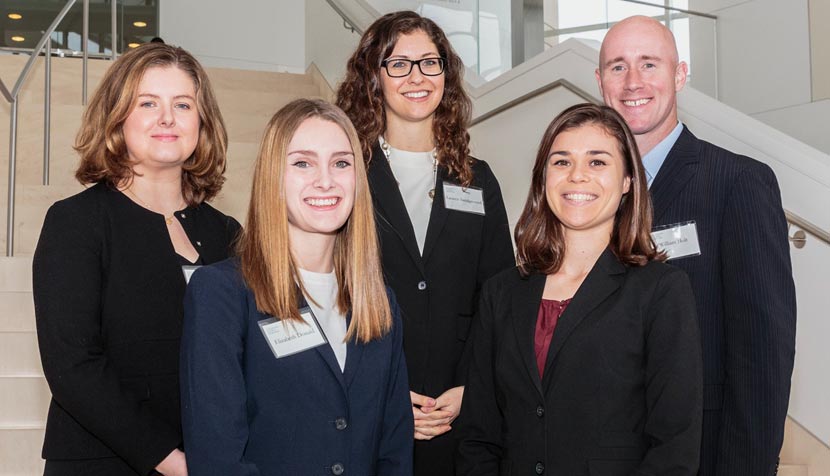 Students Participate in Salzburg Cutler Fellows Program
Five UVA Law students recently attended the Salzburg Cutler Fellows Program, which gives students from across the nation the opportunity to establish connections and expand their interest in international law.
Elizabeth Donald '19, Ashley Finger '18, Billy Holt LL.M. '18, Anne-Sophie Hutteau-Hiltzer LL.M. '18 and Lauren Sandground '18 were among 54 law students representing 23 countries who attended the seminar Feb. 23-24 in Washington, D.C.
During the event, Finger was the sole student selected to travel to Salzburg, Austria, in May to serve as rapporteur at this year's high-level meeting of the Public Sector Strategy Network, hosted by the Saltzburg Global Seminar, which is also the fellows program sponsor.