Center for International & Comparative Law

Upcoming Events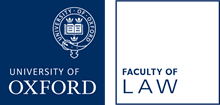 Oxford-Virginia Legal Dialogs
Tax Meets Non-Tax
Fall 2021 and Spring 2022
In an environment of increasing academic specialization, Oxford-Virginia Legal Dialogs seeks to build bridges across academic disciplines by introducing a new kind of workshop. For each session, a tax scholar will select a non-tax, but law-related, work that is prominent in its own field and explain how the work is relevant to the study of taxation. The author of the work will then respond before we open the session to questions and discussion by workshop attendees. More
Constitutions, Economic Alternatives and Human Rights: Towards More Equal Covenants
May 18, 2021
5 p.m. EDT
Register
Co-organized by the UVA Law Center for International & Comparative Law, the Center for Economic and Social Rights, the Global Initiative for ESCR and Ciudadanía Inteligente. 

The event will address some of the economic alternatives included in the region's constitutions, and their relevance for the human rights agendas. Particularly, participants will discuss the principles' potential to inform constitutional reforms, such as the current Chilean constitutional process. The speakers are:
Magdalena Sepúlveda Carmona, Executive Director at GI-ESCR
Manuel J. Cepeda, Former Magistrate of the Constitutional Court of Colombia
Javier Couso, Professor and researcher on Constitutional Law at Universidad Diego Portales de Chile
Olivia Minatta, Fiscal Justice in Latin America Project, Center for Economic and Social Rights
Nelson Camilo Sánchez, Director, Center for International and Comparative Law, UVA Law
Scholars discuss Professor Paul B. Stephan's new book, "The World Crisis and International Law: The Knowledge Economy and the Battle for the Future," which offers insights about the history and shaky future of the international order. Panelists include Professor Anne van Aaken of Universität Hamburg, Kathleen Claussen of Georgetown University and Thomas H. Lee of Fordham University. UVA Law professor Jay Butler moderated the event.