Center for International & Comparative Law

Upcoming Events
This is the first information session this semester for the National Lawyers Guild's annual trip to Palestine.
Sponsor:
National Lawyers Guild
3:45 pm
, Purcell Reading Room
UCLA law professor Kal Raustiala will discuss his forthcoming book, "The Absolutely Indispensable Man: Ralph Bunche, the United Nations, and the Fight to End Empire." Raustiala is the Promise Institute Distinguished Professor of Comparative and International Law, and director of the Ronald W. Burkle Center for International Relations at UCLA. His research focuses on international law, international relations and intellectual property. Professor Kristen Eichensehr, director of the National Security Law Center, will introduce Raustiala and moderate the discussion. Refreshments and snacks will be provided.
Sponsor:
National Security Law Center, Center for International & Comparative Law
11:00 am
, The Miller Center/Online
An expert panel will discuss China's role in the vast technology space and how does it affect U.S.-China relations. This event will feature Miller Center professor Evan Feigenbaum, UVA media studies professor Aynne Kokas and UVA Law professor Thomas Nachbar. Together, they will explore the relationship among social media, technology and data exploitation, and analyze the roles played by both China and the United States.
Sponsor:
UVA Miller Center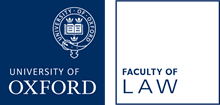 Oxford-Virginia Legal Dialogs
Tax Meets Non-Tax
Fall 2021 and Spring 2022
In an environment of increasing academic specialization, Oxford-Virginia Legal Dialogs seeks to build bridges across academic disciplines by introducing a new kind of workshop. For each session, a tax scholar will select a non-tax, but law-related, work that is prominent in its own field and explain how the work is relevant to the study of taxation. The author of the work will then respond before we open the session to questions and discussion by workshop attendees. More
Constitutions, Economic Alternatives and Human Rights: Towards More Equal Covenants
May 18, 2021
5 p.m. EDT
Register
Co-organized by the UVA Law Center for International & Comparative Law, the Center for Economic and Social Rights, the Global Initiative for ESCR and Ciudadanía Inteligente. 
The event will address some of the economic alternatives included in the region's constitutions, and their relevance for the human rights agendas. Particularly, participants will discuss the principles' potential to inform constitutional reforms, such as the current Chilean constitutional process. The speakers are:
Magdalena Sepúlveda Carmona, Executive Director at GI-ESCR
Manuel J. Cepeda, Former Magistrate of the Constitutional Court of Colombia
Javier Couso, Professor and researcher on Constitutional Law at Universidad Diego Portales de Chile
Olivia Minatta, Fiscal Justice in Latin America Project, Center for Economic and Social Rights
Nelson Camilo Sánchez, Director, Center for International and Comparative Law, UVA Law
University of Virginia law professor Mitu Gulati looks at the tragic history of Haiti's 19th-century "odious debt" to France after islanders won their freedom from slavery, and discusses whether Haiti could recoup what it lost.