At Virginia, a rigorous and academically challenging education is paired with an environment in which all voices are heard and all views shared. Teamwork, cooperation, respect for different points of view, skilled communication and an understanding of varied perspectives and experiences are all an integral part of a profession that serves an increasingly diverse society. Related Student Organizations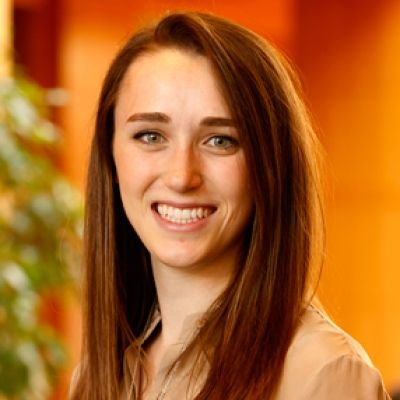 Hometown: Dallas, Texas 
Education: Conservation biology degree, Brigham Young University
Student organizations/extracurricular activities: Virginia Environmental Law Journal, Virginia Environmental Law Forum, Rex. E. Lee Law Society
What does diversity mean to you? To me, diversity means going against the grain. It means breaking down barriers and expectations in a way that leads to increased opportunities and learning for everyone. 
My voice at UVA Law was heard when… I felt comfortable going to my professor's office to vent about career decisions. The professors at UVA are interested in more than just their research. They genuinely care about their students, and it has been a wonderful experience forming relationships with some of my professors during this past year. 
Advice for those considering applying to, or attending, UVA Law: Visit Charlottesville before making your decision about where to attend law school. I quickly fell in love with the town, the school and the atmosphere. Coming to Charlottesville during the admitted students weekend is a wonderful way to find out if UVA is the right fit for you.
The community spirit: I have never met a group of students that enjoy law school more than the students here at UVA, and I have never encountered more loyal alumni. Being a part of the UVA community is priceless, both in terms of creating lasting friendships and in becoming a part of a network that will support you during the course of your career.
"The beauty of Virginia Law is it embraces diversity. The collegial atmosphere of the Law School is warm and welcoming to the many voices and life experiences that make this community strong. That serves students while they are here, and once they venture beyond Grounds."
-CORDEL FAULK '01, Assistant Dean and Chief Admissions Officer
Josephine Biemkpa '16 and Matt Haddadin '16 hold up the 2015 Diversity Pledge, an annual tradition in which students, faculty and staff pledge to honor the values of diversity.
"As a scholar, I have spent much of my career studying the pernicious effects of discrimination, cultural isolation, and political polarization. What I have learned has made me deeply committed to diversity not as some abstract concept but as a way of life. Diversity is crucial for so many reasons: for establishing genuine dialogue across difference, for achieving true equality, for ensuring access for all to law school and the legal profession, and for maintaining a legal system that represents and mediates conflicts between differing interests, goals and perspectives."
-RISA GOLUBOFF, Dean