Over the years, many admitted students have asked what they could read to help them prepare for the start of law school. We polled the faculty for their thoughts, and their comments and recommendations follow. These are suggestions to get your feet wet.
Charles Barzun recommends Frederick Schauer's book, "Thinking Like a Lawyer: A New Introduction to Legal Reasoning," which is intended as a primer for current, incoming or potential law students and as a contribution to a long-running scholarly debate over the specific nature — and even the existence of — legal thought.
"Schauer gives a very helpful overview and analysis of the kind of reasoning and argument that students will be exposed to (and engage in) while in law school," Barzun said. "The book is also written in an engaging way, with lots of useful examples and cases that help make the concepts clear. I highly recommend it for any incoming law student." 
Barzun also suggests Oliver Wendell Holmes' "The Common Law" (1888). (Ted White wrote an introduction to the John Harvard Library Edition.) "The book is mostly about dry cases from a long time ago which are filled with concepts whose meaning and significance are obscure," Barzun said. "But that is precisely why it will give [incoming students] a flavor of their first-year courses in contract, torts and property. Plus, it is a legal classic." 
---
Molly Bishop Shadel's "Finding Your Voice in Law School: Mastering Classroom Cold Calls, Job Interviews, and Other Verbal Challenges" offers advice on everything from how to prepare for the Socratic Method in classes to how to be professional during summer jobs and beyond.
---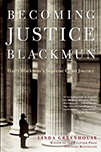 Risa Goluboff: "'Becoming Justice Blackmun,' by Linda Greenhouse, gives a wonderful sense of the mysterious world of the Supreme Court. And Bryan Stevenson's 'Just Mercy' shows the immense impact a lawyer can have on the world." 
  
---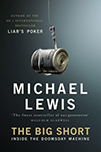 Edmund Kitch suggested reading "The Big Short: Inside the Doomsday Machine," by Michael Lewis, which details the build-up of the housing and credit bubble during the 2000s. Kitch's scholarly and teaching interests include agency, corporations, securities, antitrust, industrial and intellectual property, economic regulation, and legal and economic history.
---
David S. Law recommends Grant Gilmore's "The Death of Contract." He notes: "It plays with big ideas that run through much of the first-year curriculum. It's succinct and well written. It focuses on the relationship between fields of law (mainly contracts and torts), and in understanding the relationship between multiple fields at a conceptual level, one cannot help but also acquire a conceptual understanding of the fields themselves. That's a lot of birds with one stone." 
---
Peter Low thought that Herbert Packer's "The Limits of the Criminal Sanction," would be a good reading choice because it is an "accessible and provocative collection of ideas about criminal law, most of which will be encountered at some point in law school. Parts I and III are most relevant to the first year course in criminal law.  Part II primarily relates to criminal procedure, a topic that comes later in the curriculum."
---
Jessica Lowe recommends "a good, comprehensive book on the history of American law — maybe Lawrence Friedman's 'A History of American Law' — and 'The Rise of the Conservative Legal Movement' by Steven Teles. Those will give them an insider's road map as to why different judges (and professors!) look at the law the way they do."  
---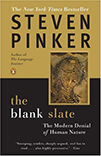 John Monahan suggested Steven Pinker, "The Blank Slate: The Modern Denial of Human Nature." "The book is an excellent and highly readable account of how evolutionary thinking is transforming our understanding of human behavior," he said. When Monahan arrived at Virginia in 1980, he became the second non-lawyer on the Law School faculty. He teaches courses on social science in law.
---
Dan Ortiz recommended Jonathan Harr's "A Civil Action," saying that the book about a toxic tort case in Massachusetts "gives people a real feel for in-the-trenches litigation, shows how the court system works, and raises some ethical issues." He also recommended an article, Alex Beam's "Greed on Trial," which appeared in the June 2004 Atlantic (Vol. 293, No. 5). "It describes the Massachusetts trial of a claim by some lawyers for their attorney's fees in the tobacco settlement," Ortiz said. "It raises interesting ethical issues and also questions like what does the 'public interest' mean." Ortiz teaches constitutional law, administrative law, electoral law, civil procedure, and legal theory. 
---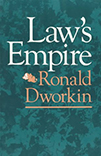 George Rutherglen thought first of "Law's Empire" by Ronald Dworkin. "It's a little advanced," warned Rutherglen, "although very accessibly written. I would recommend it to students who have a background in philosophy or political theory." Rutherglen teaches admiralty, civil procedure, employment discrimination and professional responsibility. 
---
Many professors think the best preparation for your first semester is to get plenty of rest. One faculty member, John Setear, concurred with that view, but had a slightly different take: "The students don't need to read ahead before they get here. They need to pay attention when they do get here. Providing a semi-official reading list will just encourage the students mistakenly to think that law school is like college, and that what they need to do in law school is to master large numbers of facts provided to them by others, rather than to think carefully about small numbers of facts provided by others and even to come up with hypothetical 'facts' of their own." 
---
Paul Stephan recommended "Super Strategies for Puzzles and Games" by Saul X. Levmore and Elizabeth Early Cook as a useful introduction to one kind of analytical thinking that lawyers and law students employ all the time. 
---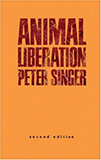 Rip Verkerke takes the title for the most recommendations, having provided two reading lists. "The first is derived from my Ethical Values Seminar that focuses on works that challenge reigning orthodoxy in various fields," he said  Those books include:
Verkerke specializes in employment and labor law. He said those interested in that field also would find it worthwhile to read one of the following books: