Cat Guerrier '21

, who received the 2020-21 Clinical Legal Education Association's Outstanding Clinical Student Award for UVA Law, served in the Holistic Juvenile Defense and the Federal Criminal Sentence Reduction clinics.
"Both clinics demonstrated that lawyering can be messy, particularly defense work. It requires hours of research, discussion and writing. Providing holistic defense requires getting to know your clients and their unique needs. Sometimes it requires realizing that the law is not on your client's side, making negotiations critical. Or it requires coming up with novel and creative arguments. In short, you have to be willing to adapt in order to do right by your client." 
---
Dominique Fenton '21 helped secure compassionate release for an elderly Federal Criminal Sentence Reduction Clinic client who undergoes cancer treatments.
"I am of the view that our justice system must make extra efforts to ensure that the indigent and the incarcerated are given meaningful opportunities to be heard, and that's why I've loved this clinic so much. While not every clinic client won relief, I can guarantee you that each one of us zealously represented our clients' interests and made sure courts and prosecutors took notice." 
---
Jehanne McCullough '21, who is Deaf and uses American Sign Language, was on a team that successfully argued on behalf of an Appellate Litigation Clinic client.
"American Sign Language and English are completely different languages. Translating from ASL into English is an art, a complex process requiring conveying concepts and meaning, not simply voicing words for each sign. It is possible for translations of the same sentence to end up subtly different from each other." 
---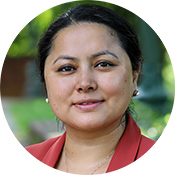 Kunchok Dolma '21 helped shape new U.N. guidance on the relationship between advances in science and human rights with the International Human Rights Clinic.
"The Human Rights Clinic, and working on the U.N. report in particular, gave me an appreciation for U.N. processes and how laypersons can organize to advocate for change in these seemingly dense networks. It also made me appreciate the importance of voicing our ideas in these spaces which are otherwise dominated by powerful nation-states and large organizations." 
---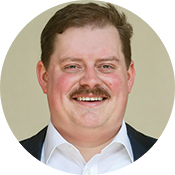 Through the State and Local Government Policy Clinic, Kyle McGoey '21 and other students worked with state Sen. Jennifer McClellan '97 on legislation signed into law that transforms how Virginia treats mentally impaired criminal defendants.
"I came to UVA to learn how government works and to get exposure to the levers of government in motion. I actually really liked the horse trading."
 
---
Kolleen Gladden '21, winner of the Law School's Pro Bono Award, was a student in the Litigation and Housing Law Clinic.
"Client interaction is the best thing, hands down. Working with people brings me such joy. I love problem-solving as a team, and I have learned so much from clients. And even if you are unable to help a particular client with their legal issue, you can always, always listen to them. I have had clients say that having someone listen to them and validate their experience was as important (or more important) to them than a particular legal outcome. You may very well be the first person a client details their full experience to, and it is a privilege to be able to make them feel heard and understood."
---
Jordan LaPointe '22 was one of the first students to join the new Holistic Juvenile Defense Clinic.
"My biggest takeaway from my clinic experience is that when you are dealing with youth, you must be ready for anything and be flexible enough to adjust accordingly."
 
  
---
Through the Prosecution Clinic, Nellie Black '20 was the second-chair prosecutor on a felony sexual assault jury trial in Nelson County Circuit Court.
"I can't say enough about how integral the Prosecution Clinic has been to my law school experience. Learning about criminal procedure and evidence in law school is one thing, but it's an entirely different experience to get to put those skills to work in a courtroom, standing in front of a judge or a jury."
---
Wes Williams '22 worked with the Environmental Law and Community Engagement Clinic to protect a historic Black schoolhouse from proposed development of a local landfill.
"Being able to learn from these former students of Pine Grove School who have years of life growing up in a segregated Cumberland to ground their activism made it so easy to understand the vitality of these resources and this story from the very beginning of my time in the clinic."
---
Erin Seagears '20, recipient of the Law School's Gregory H. Swanson Award, and the Youth Advocacy Clinic helped secure a client's early release from the Department of Juvenile Justice.
"I came to law school with the hope of bringing dignity, care and justice to juveniles, and I'm so grateful to have had the opportunity to do that in my last year of law school. It was such an honor to represent our client, and I could not have asked for a better experience for my very first court appearance."
---
Andy Kriha '20, who received the 2019-20 Clinical Legal Education Association's Outstanding Clinical Student Award for UVA Law, helped an Environmental Law and Community Engagement Clinic client present arguments before the Virginia State Corporation Commission.
"This award shines a light on the high quality and impactful work that Professor [Cale] Jaffe has been able to draw to the clinic. The work I did over the past year was the result of being given meaningful assignments and being guided by an excellent mentor. I am grateful that I was put in a position to do some good work and succeed."
---
Chris Yarrell '22 and the State and Local Government Policy Clinic contributed to a state report recommending policy changes to reduce racial inequity in Virginia.
"This project has served as a sobering reminder of the lasting, intergenerational impact of state-sponsored racism in our systems and structures. In order to meaningfully address the attendant harms of these systems, then, we must continue to acknowledge and systematically undo the harm that we have caused — particularly within historically marginalized Black and brown communities. We must continue to work in common cause with the communities who have been, and continue to be, impacted by these racist laws, policies and practices."
---
Teddy Kristek '19 earned two acquittals at trial with the Criminal Defense Clinic.
"I really valued the opportunity to represent real clients and put my legal education to work. It was very rewarding to provide legal defense for clients in need. While I was definitely nervous arguing in court for the first time, seeing the reaction and hearing the gratitude of my client after his charges were dismissed made everything worth it."