Criminal Defense
The semester-long Criminal Defense Clinic provides a firsthand, experience-based study of the processes, strategies, responsibilities and challenges of indigent defense at the trial level.
Through a combination of classroom lectures and discussions, readings, guest speakers, and representation of indigent defendants in actual criminal cases pending in the local courts under the direct supervision of an experienced local criminal defense attorney, students explore the full range of practical, ethical and intellectual challenges inherent to indigent criminal defense. Students also thoughtfully examine the relationship between race, poverty and the criminal justice system. Each student has the opportunity to perform all lawyering functions associated with their assigned cases, including interviewing, investigation, research, plea negotiation and courtroom advocacy. For each case, students prepare an initial, investigative, trial and closing memorandum. Supervising attorneys guide the students' case preparation, give practical advice and help develop defense strategies in regular conferences. The full clinic meets regularly in seminar sessions, where substantive areas of criminal defense practice are covered, including client management, evidentiary issues, criminal procedure, sentencing options and ethical responsibilities. During the second half of the semester, the emphasis is on workshopping individual cases, trial and negotiation exercises, and other opportunities that highlight relevant aspects of the criminal justice system. Bruce Williamson teaches the fall seminar component, and Lacey Parker teaches the spring seminar component.
Skills Taught
Interviewing, investigation, research, plea negotiation, representing and counseling individual clients, and courtroom advocacy.
Course Length
Semester-long (fall and spring)
Meets
Course Credits
Application?
No
Instructors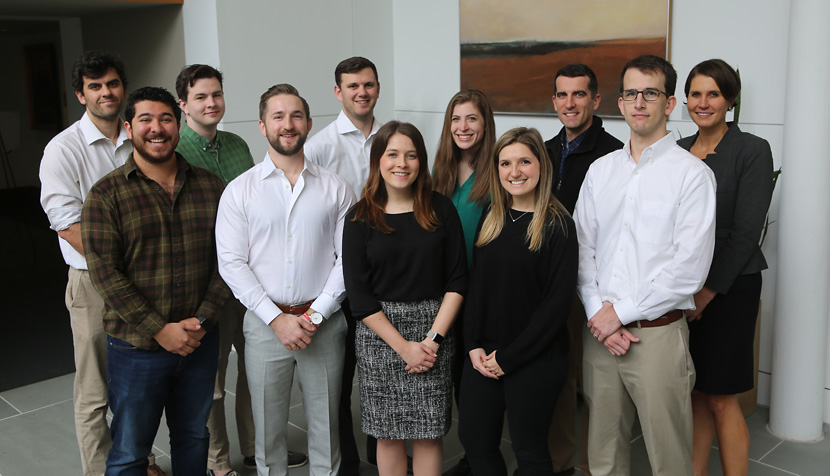 Clinic Provides Experience up to the Trial Level
Clinics