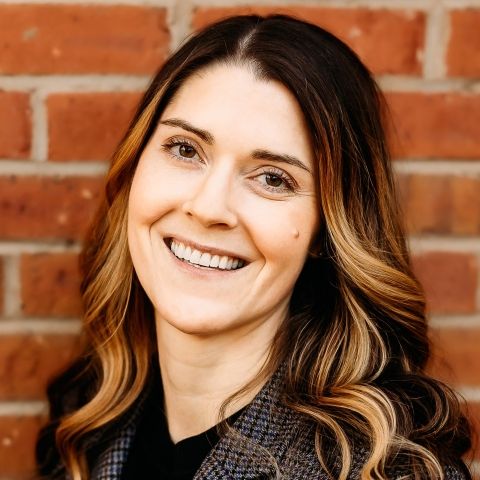 Lt. Col. Laura West is an expert national security lawyer presently serving as the Solf-Warren Chair and Professor of the National Security Law Department at the Judge Advocate General's Legal Center and School in Charlottesville, Virginia.
West teaches courses on public international law, national security law, cyber and information operations law and policy, intelligence law and emerging technologies. Her current research focuses on cybersecurity, propaganda and data privacy. While serving as the department chair, West was hand-picked to act as the primary legal adviser for a secretary of defense-appointed national security investigation. In 2023, the American Bar Association appointed West as special adviser to the ABA's Standing Committee on Law & National Security.
West previously served as deputy chief counsel of national security law at U.S. Cyber Command, Fort Meade, Maryland, where she advised on operations and intelligence law for the execution of the global cyberspace mission. Among other assignments during her career as a judge advocate, West served as the assistant executive officer of the U.S. Army Legal Services Agency and chief commissioner (chief clerk) of the U.S. Army Court of Criminal Appeals, and as the regimental judge advocate (general counsel) of the 160th Special Operations Aviation Regiment (Airborne). West deployed to combat zones as an intelligence officer with Joint Special Operations Task Force-Philippines, working strategic intelligence operations for the National Security Agency and special operations forces. She also deployed as a judge advocate with Regional Command East (1st Infantry Division), serving as the primary legal adviser for international and operational law in the eastern region of Afghanistan.
West received her commission as a distinguished graduate from the United States Military Academy at West Point in 2004 and entered active duty as a military intelligence officer. West was accepted to the Army Funded Legal Education Program, graduating law school and transferring to the Judge Advocate General's Corps in 2010. West is admitted to practice law before the Supreme Court of the United States, U.S. Court of Appeals for the Armed Forces, the Army Court of Criminal Appeals and the Supreme Court of Virginia. 
Publications
The Rise of the "Fifth Fight" in Cyberspace: A New Legal Framework and Implications for Great Power Competition, Military Law Review, vol. 229, issue 3, 2021. 
Beyond Fighting Words: Reconceptualizing Information Warfare and its Legal Barriers, National Security Law Journal, vol. 8, issue 2, 2021. 
Building Cyber Walls: Executive Emergency Powers in Cyberspace, Journal of National Security Law and Policy, vol. 11, 2021.