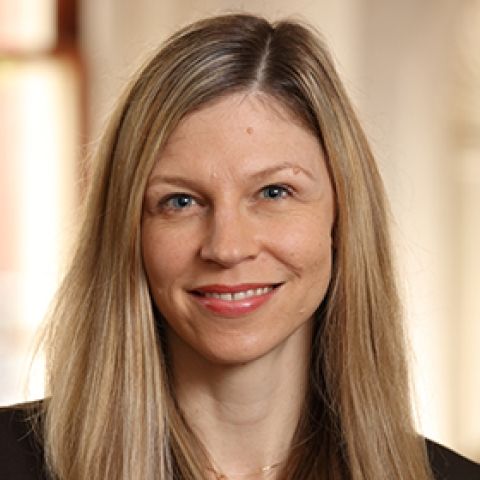 Ellen Catherine Bognar co-teaches Trial Advocacy at the Law School. She is a trial attorney at Allen Allen Allen & Allen, where she focuses on medical malpractice. Bognar has represented plaintiffs through all stages of litigation in matters involving medical malpractice, motor vehicle accidents, wrongful death, slip and fall, and nursing home neglect.
Bognar is a graduate of the University of Virginia School of Law. During her time at UVA Law she interned for Judge Saundra Brown Armstrong of the U.S. District Court for the Northern District of California in Oakland, and at an international employment law firm in San Francisco.
Following graduation, she clerked for Judge Angel A. Cortiñas of the Third District Court of Appeal in Miami. Bognar then worked at the Law Offices of Robert W. Carter Jr. in Lynchburg, Virginia, where she litigated personal injury and nursing home negligence cases.