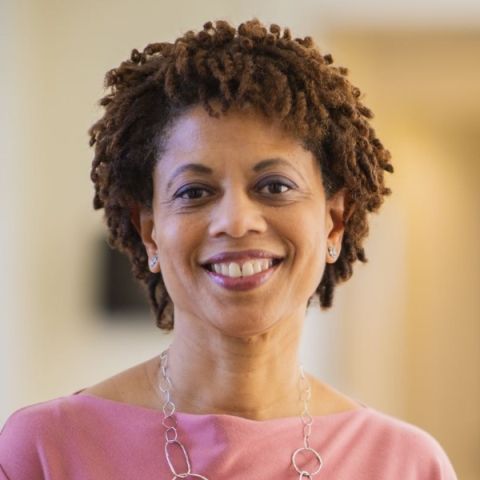 Melody C. Barnes
Senior Fellow, Karsh Center for Law and Democracy
Co-Director, UVA Democracy Initiative
Dorothy Danforth Compton Professor and Professor of Practice, Miller Center
Melody Barnes is co-director for policy and public affairs for the Democracy Initiative, an interdisciplinary teaching, research and engagement effort led by the College and Graduate School of Arts & Sciences at the University of Virginia. She is the Dorothy Danforth Compton Professor and a professor of practice at the Miller Center, and is also a senior fellow at UVA Law's Karsh Center for Law and Democracy. She is chair of the board of trustees of the Thomas Jefferson Foundation, the private, nonprofit organization that owns and operates Monticello.
During the administration of President Barack Obama, Barnes was assistant to the president and director of the White House Domestic Policy Council. She was also executive vice president for policy at the Center for American Progress and chief counsel to the late U.S. Sen. Edward M. Kennedy '59 on the Senate Judiciary Committee. Her experience includes an appointment as director of legislative affairs for the U.S. Equal Employment Opportunity Commission and assistant counsel to the House Judiciary Subcommittee on Civil and Constitutional Rights. Barnes co-founded the domestic strategy firm MB2 Solutions LLC and began her career as an attorney with Shearman & Sterling in New York City.
Barnes earned her B.A. from the University of North Carolina at Chapel Hill, where she graduated with honors in history, and her J.D. from the University of Michigan. She serves on the boards of directors of several corporate, nonprofit and philanthropic organizations.