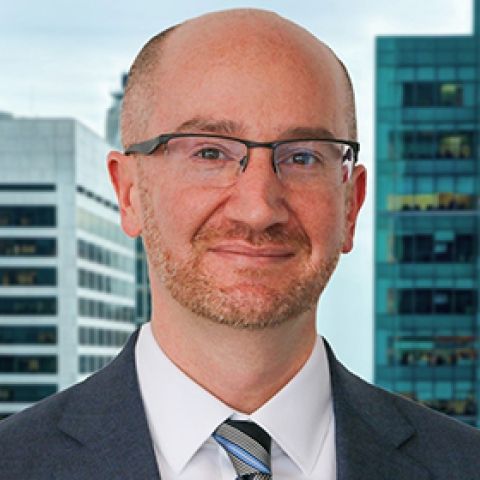 William Charron '98 is a litigator who co-chairs Pryor Cashman's art law practice. He represents institutional and individual clients in a wide range of art authenticity, title and other matters. Charron also has extensive experience handling intellectual property litigation involving copyright, trademark, right of publicity and defamation claims. He is a frequent speaker and writer on issues impacting the art world, such as authenticity disputes, World War II restitution cases, artist royalty rights and procedural law issues.
 
Working in conjunction with the Netherlands Arbitration Institute (NAI) and the Authentication in Art organization (where Charron serves as an advisory board member), he conceived of and formed a working group to design the newly launched Court of Arbitration for Art (CAfA), administered through NAI in The Hague. Charron is a CAfA board member. The New York Law Journal recognized Charron in 2019 as a "trailblazer" in the law for his work in founding the CAfA. Also in 2019, Chambers & Partners' "High Net Worth" Guide recognized Charron as one of the country's top Arts & Cultural Property lawyers. He also serves as president of the Professional Advisors to the International Art Market in New York.
 
Charron formerly taught appellate advocacy and legal writing as an adjunct faculty member at Columbia Law School from 2009-14. He has been named to the Super Lawyers New York Metro list every year since 2013. Charron is a two-time winner of a Burton Award for Legal Writing: In 2019 he received a Burton for his article, "The Problem of Purely Procedural Preemption Presented by the Federal HEAR Act," 2018 Pepp. L. Rev. 19 (2018); and in 2010 he received a Burton for his article, "States Turn a Deaf Ear to the Constitution in an Effort to Promote 'Truth in Music,'" 9 Va. Sports & Ent. L.J. 1 (Fall 2009).