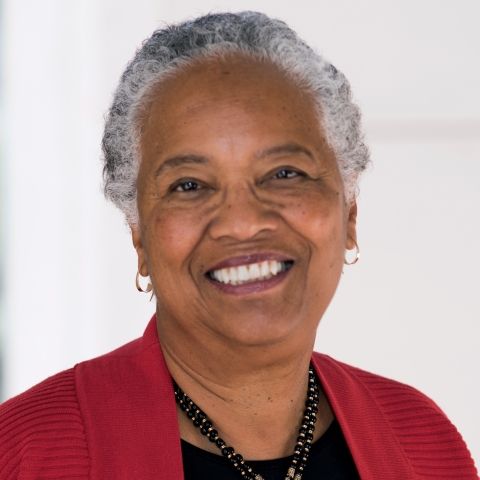 Mildred W. Robinson
Henry L. and Grace Doherty Charitable Foundation Professor of Law Emeritus
After a year as a visiting professor, Mildred Robinson accepted a permanent position at Virginia in 1985. She taught federal income tax, state and local tax, and trusts and estates until she retired in 2020.
Robinson received her J.D. from Howard University's School of Law in 1968 and her LL.M. from Harvard University's School of Law in 1971. She came to Virginia after 12 years on the faculty at Florida State, where she received the President's Award for excellence in teaching. At Florida State, she also served as associate dean for academic affairs.
Robinson has served on the Law School Admission Council Board of Trustees. She was a member of the inaugural Board of Directors for Law Access, Inc. (currently The Access Group) . She was a Commissioner from Virginia to the National Conference on Uniform State Laws from 1990-94 and was a member of the Board of Visitors for the J. Reuben Clark Law School at Brigham Young University from 1993-96. She served as a member of the Executive Committee of the Association of American Law Schools from 2000-03 and continues to serve as a member of that organization's Resource Corps. She is a member of the American Law Institute.
Within the Charlottesville community, Robinson has served as chair of the Piedmont CASA (Court-Appointed Special Advocates) Board of Directors and as chair of the Board of Trustees of the Martha Jefferson Hospital. She previously served on the Board of Directors of the Center for Nonprofit Excellence.
Scholarship Profile: Advancing the Legacy of Brown (Virginia Journal 2004)