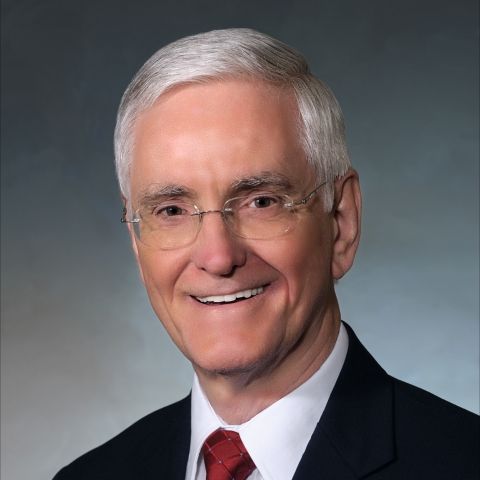 O. Whitfield Broome Jr.
Frank S. Kaulback Jr. Professor of Commerce Emeritus
Whitfield Broome is Frank S. Kaulback Jr. Professor of Commerce Emeritus at the University of Virginia. He has served on the University of Virginia faculty since 1967 and has had visiting appointments at Duke University, the University of Texas at Austin, Lancaster University (England) and Tulane University. For the McIntire School of Commerce, he has served as interim dean, associate dean for academic affairs, director of graduate studies and accounting area coordinator.
Broome teaches Accounting: Understanding and Analyzing Financial Statements at the Law School.
Broome's business experience includes six years as executive director and trustee of the Institute of Chartered Financial Analysts (now the CFA Institute). He chaired the CPA Examination Review Board for the National Association of State Boards of Accountancy (NASBA) and served on NASBA's Examinations Committee. In the financial planning profession, Broome chaired the Board of Regents of the College for Financial Planning, served as a director of the College for Financial Planning-United Kingdom, and was a director of the International Board of Standards and Practices for Certified Financial Planners. Broome served for eight years on the Virginia Board of Accountancy, which regulates CPAs and public accounting firms, including terms as chair and vice chair. He also served on the national CPA Board of Examiners.
Broome has taught in executive development programs for accountants, financial analysts, bankers and other professionals. These programs include Financial Statement Analysis courses for the Financial Analysts Review; UBS, AG (Switzerland); the Canadian Council of Financial Analysts; the Association of Foreign Banks (Japan); the Security Analysts Association of Thailand; the Institut Pengembangan Analisis Finansial (Indonesia); and the Association for Investment Management and Research. He has lectured in the Virginia Bankers School of Bank Management.