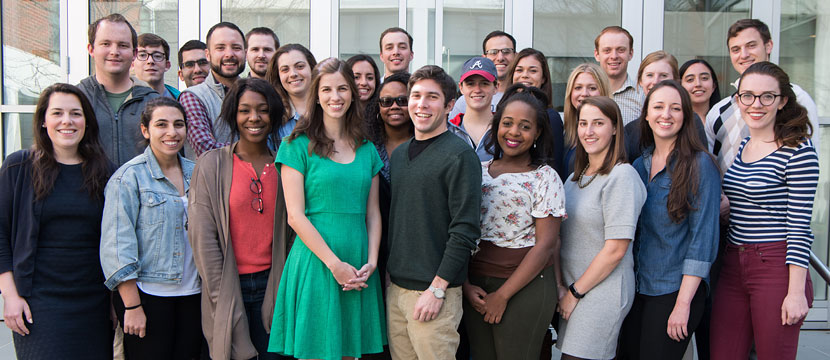 The Class of 2018 successfully concluded its graduation gift pledge drive, HOOS: Better Together, with 264 members of the class making a pledge, for a 90% participation rate.
Led by Class Gift Co-Chairs Laura H. Gregory and Connor J. Kelley, the campaign's 32 class agent volunteers reached out to every classmate to ask for the pledge of future support as a graduation gift to the Law School.
This year marks the 13th consecutive year that 80% or more of the graduating class has committed to future support of the Law School.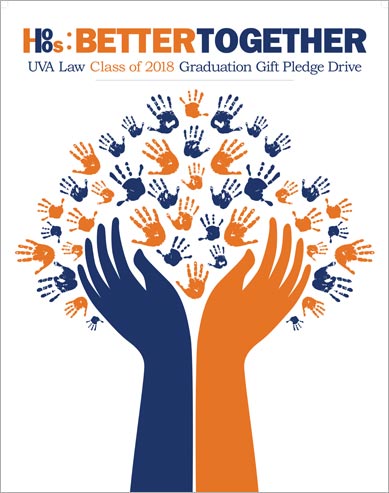 Class of 2018 Graduation Gift
Co-Chairs: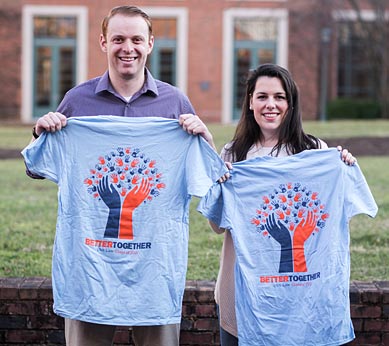 Connor J. Kelley and Laura H. Gregory
Class of 2018 Agents:
Charles T. Baker
Shirin S. Baradaran
Margaret Maryanna Birkel  
George A. Carotenuto
Joseph M. Charlet
Heather Christine Cicchese 
Ashley N. Finger  
Ricardo C. Fraga 
Steven J. Glendon 
Michael S. Goudey    
Camille Nicole Grant  
Avia E. Gridi   
Eric C. Hall
Alana Harris   
Abby Rose Hollenstein   
Kirsten L. Jackson   
Deitra S. Jones  
Megan C. Keenan
Jeremiah Kirstein
Abigail McKenzie Meredith
Henry B. Morris
Cassondra J. Murphy   
Jordan Michelle Naftalis
Shalin Nohria
Shanthi Rajagopalan
Anna Michele Searcey
Scott A. Shermetaro
Jordan R. Silversmith
Amanda Stanzione
Alison L. Steed
Ryan James Witt
Jonathan P. York
For information contact Jasmine Yoon '06, Assistant Director of Annual Giving, Law School Foundation, (434) 924-7506.