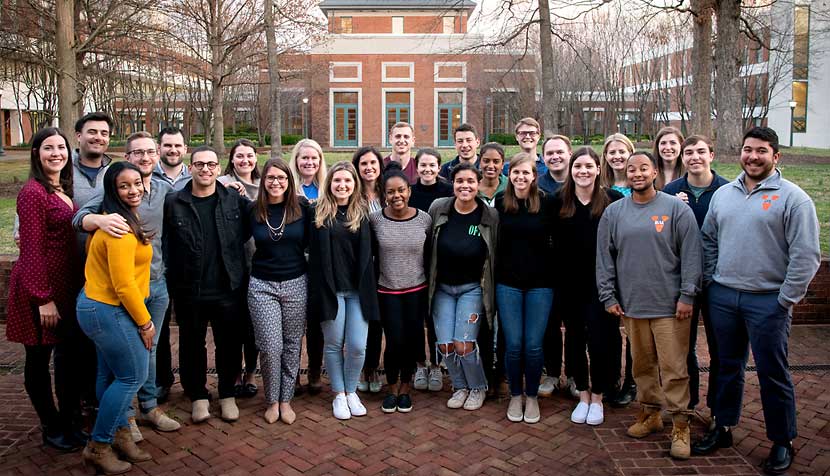 The Class of 2019 successfully concluded its graduation gift pledge drive, RISE UP, with 255 members of the class making a pledge, for an 88% participation rate. This year marks the 14th consecutive year that 80% or more of the graduating class has committed to future support of the Law School.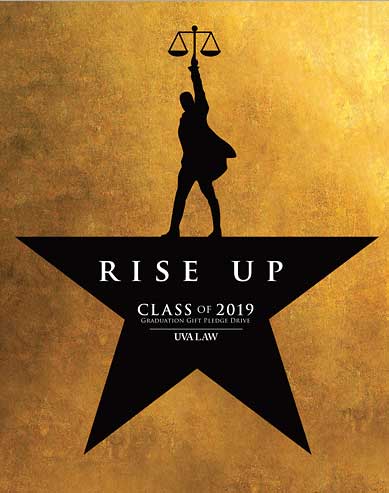 Class of 2019 Graduation Gift
Co-Chairs: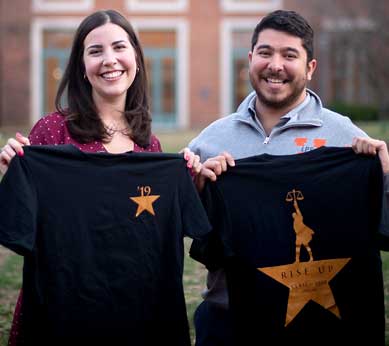 Class of 2019 Agents:
Marwa A. Abdelaziz
Jamaica T. Akande
Jasmine T. Alves
Blaire G. Bloxom
Jeri Aneese Brown
Charles A. Condro
Carly Anne Crist
John Dao
Caroline Elizabeth Ellis
Gabrielle Alaina Feldman
Lindsay R. Fisher
Frances H. Fuqua
Caroline Hayward Gieryn
Alexandra H. Goldman
William C. Haslun
Kimberly N. Hopkin
Zachary R. Ingber
Benjamin J. Kramer
Theodore Jon Kristek 
Jianne D. McDonald
Clare E. Myers
Toccara M. Nelson
Francis P. Orlich
Ryan O. Poche 
Cody J. Reeves
Siarra Rae Rogers
Robert Spencer Ryan
Libby A. Stropko
MacLane Winsor Taggart
Thomas Charles Tsatsis
Jansen Mackenzie VanderMeulen
For information contact Lindsey Peters, Development Assistant, Law School Foundation, (434) 924-3466.