The Class of 2021 graduation gift campaign, Shaping the Future, kicked off in March. While their second year didn't go as planned due to COVID, the class had the option of returning to the Law School for their third year.
Although the Class of 2021 did not have the full Law School experience, the legacy of the class gift remains. Led by Class Gift Co-Chairs Savanna Williams and Maria Luevano, the campaign's 25 class agent volunteers reached out to every classmate to ask for a pledge of support as a graduation gift to the Law School.
158, or 51% of the Class of 2021 made a pledge during their Shaping the Future Campaign.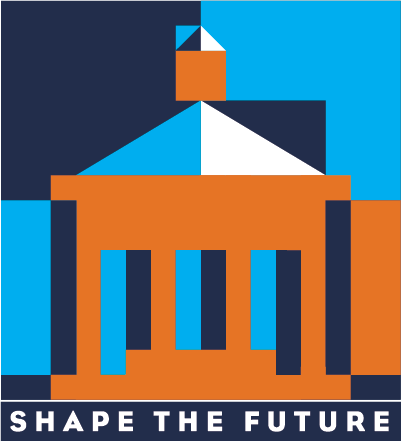 Class of 2021 Graduation Gift Co-Chairs
Maria Luevano
Savanna Williams
Class Agents
Nicole Agama
Nicole Banton
Zachary Michael Bell
Steven J. Bonniwell
Rachel Landsman Daley
Katherine H. Ferrara
Noah W. Fitzgerel
Rankin S. Fortenberry
John A. Ghazoul
Kolleen Christina Gladden
Katarzyna M. Goebel
Hayley A. Hahn
Zona H. Hijazi
William Vaughan Kelly
Mihir Khetarpal
Colin J. Lee
Jehanne C. McCullough
John W. Miller II
Arjun Pushkar Ogale
Stephen E. Paul
Samuel H. Pickett
Nicole C. Pidala
Joshua B. Short
Sara Wendel
Charles Matthew West
Carmen J. Williams
Jolena M. Zabel
For information contact Aimee Carter, Director of Young Alumni Development, Law School Foundation, (434) 924-4514.