Class of 2021 Pledge Campaign Kicks Off
The Class of 2021 pledge campaign, "Shape the Future," kicked off on March 22.
While the class's final three semesters were vastly altered due to the pandemic, the class has the unique ability to help shape the Law School's future. The hope is that all members of the class will make a four-year pledge of support to UVA Law. Virginia ranks #1 among the nation's top law schools in annual giving participation.
Led by Class Pledge Campaign Co-Chairs Savanna Williams and Maria Luevano, the campaign's 26 class agent volunteers will reach out to every classmate to ask for a pledge to donate for the four years leading to their fifth reunion.
UVA Law's annual giving alumni participation rate has neared 50% for 15 consecutive years. The school's young alumni have set amazing participation rates in that time, with more than 80% of each graduating class pledging their support.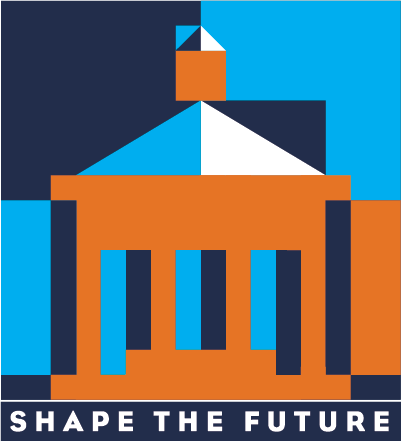 The Class of 2021 wants to make its mark as a class that not only contributed to the Law School community in considerable ways during their time at Virginia, but also as a class committed to shaping the future of UVA Law.
Please join the class and participate in the "Shape the Future" Campaign. Every pledge counts, every pledge matters.
Class of 2021 Graduation Gift Co-Chairs
Maria Luevano
Savanna Williams
Class Agents
Nicole Agama
Nicole Banton
Zachary Michael Bell
Steven J. Bonniwell
Rachel Landsman Daley
Katherine H. Ferrara
Noah W. Fitzgerel
Rankin S. Fortenberry
John A. Ghazoul
Kolleen Christina Gladden
Katarzyna M. Goebel
Hayley A. Hahn
Zona H. Hijazi
William Vaughan Kelly
Mihir Khetarpal
Colin J. Lee
Jehanne C. McCullough
John W. Miller II
Arjun Pushkar Ogale
Stephen E. Paul
Samuel H. Pickett
Nicole C. Pidala
Joshua B. Short
Sara Wendel
Charles Matthew West
Carmen J. Williams
Jolena M. Zabel
For information contact Aimee Carter, Director of Young Alumni Development, Law School Foundation, (434) 924-4514.