Meet the Graduates
Graduates talk about their experiences at Virginia Law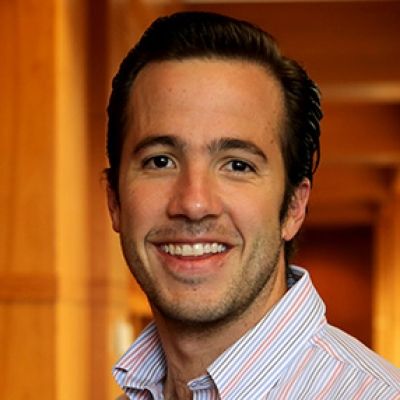 Carlos Ibarguengoitia Zugarramurdi '
16
Mexico
---
"There were many reasons for me to come to UVA, among others: its academic excellence; its flexibility to design a high-quality, multi-disciplinary program; and the fact that UVA seeks to create a true community (with all that that implies). Although in the past I came many times to the United States as a tourist, the experience of being part of the community has been wonderful — so much to learn, contribute and enjoy."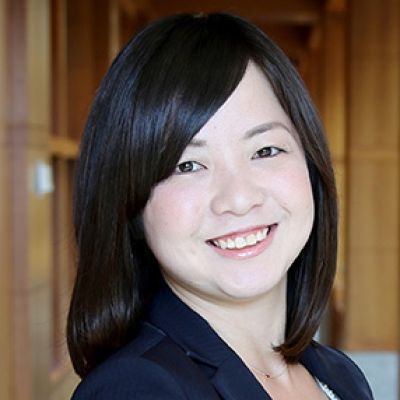 Satoko Miyashima '
16
Japan
---
"I worked for five-and-a-half years as an associate at one of the leading law firms in Japan. My practice focused mainly on structured finance, real estate investment trusts and private equity. UVA Law offers a lot of courses concerning business organization and finance, which are strongly related to my current practice. In addition, the number of members in the LL.M. program at UVA Law is quite small in comparison to other law schools. This has helped me proactively involve myself in the UVA community and build close relationships with my classmates."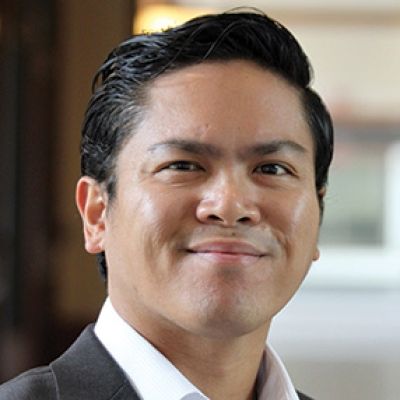 Dean Fernandez '
13
Australia
---
"There is something special about the University of Virginia — amongst many other things you are constantly humbled by history, standing on the shoulders of Thomas Jefferson and his intellectual progeny. As a top-10 law school, at UVA you are at once intimidated by the rigorous courses, formidable students and professors — truly the cream of the crop — but at the same time you are inexorably asked to step up your own game and contribute to the legal community here in Charlottesville. Apart from the classes in which you study with J.D. students and are taught by highly engaging professors, during lunch and after hours there are a whole host of interesting seminars, conferences and colloquia held at the law school where you can supplement your American legal education, presented by esteemed public figures and practitioners in the United States, many of whom are UVA Law alumni. During my time here, I've attended numerous dinners at professors' homes; they are warm in their welcome of international students and interested in our legal careers and lives.
"Unlike most top-10 law schools, UVA has a reputation for collegiality and a healthy social life in addition to academics. I was encouraged to get involved in extracurricular clubs and societies, law journals, softball games and public service projects in the Charlottesville community. You can socialize well with J.D.s and other LL.M.s at the Corner, downtown, and at various marquee events held by the Law School throughout the year.
"The best thing about studying for an LL.M. at UVA is spending time with and getting to know your fellow LL.M. students. Perhaps because of our small number, we formed close ties and strong friendships during our year here. I was impressed by the caliber of my LL.M. colleagues — leading lawyers and scholars in their home countries — and learned from them as much as I did from the classes I attended. For any lawyer looking for inspiration — be it through escalating their skills in the corporate sector, immersing themselves in constitutional theory or in igniting their passion for public service, like me — studying an LL.M. at the University of Virginia School of Law is the place to go."
Carmen Tiburcio '
98
Brazil
---
Carmen Tiburcio LL.M. '87 S.J.D. '98 is an international law consultant and a professor of private international law at the School of Law of the State University of Rio de Janeiro. She was chosen to lecture on private international law at The Hague in 2017, one of the highest honors for scholars. Tiburcio said studying at Virginia Law "was a fantastic experience both at the personal, academic and professional levels."
One of the things that made Virginia stand out was its library. "I know many other libraries, both in the U.S. and in Europe, and I have no doubt to affirm that UVA's law library was the best I have ever known, not only because of its collections but mainly because of the fantastic librarians who helped me a lot during the completion of my LL.M. and S.J.D. degrees."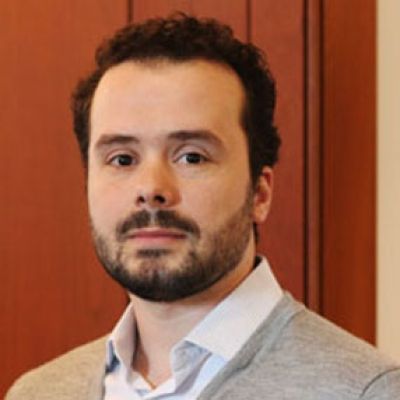 Guilhereme Azevedo Alves '
18
Brazil
---
"The New York City Job Fair is extremely competitive and hundreds of LL.M. students from top law schools in the U.S. attend it. I am positive that being a LL.M. student at UVA Law had a major influence in securing a foreign associate position in a tier-1 global law firm during the Optical Practical Training.
"The whole LL.M. experience is much more than its academic side. Granted, choosing the courses you are interested in and dedicating yourself to the readings and assignments are an essential part of it. However, the LL.M. experience is also about building relationships with your peers as practitioners from other countries. 
"I enjoy the fact that every professor and staff member knows your name and that they are very available to assist you in any matter. There is a strong sense of community among UVA students and the population of Charlottesville.
"UVA Law is ranked as one of the top-10 law schools in the U.S. Additionally, Charlottesville has been named several times as one the cities with the best quality of life in the U.S. Personally, I believe that this is a perfect match for law students in general and especially for those pursuing an LL.M. degree."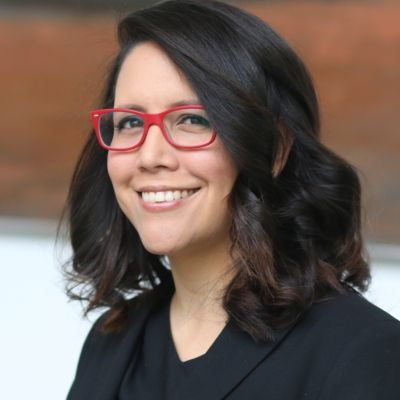 Maria Londono '
18
Colombia
---
"The LL.M. program at the University of Virginia School of Law is small and selective. Students in the program can enroll in any class offered in the J.D. program, including first-year courses. UVA Law professors are friendly and approachable. 
"In addition to the academic rigor of a top-10 program, UVA Law provides students with opportunities to build strong professional and personal networks that will last a lifetime. Students and alumni of UVA Law are renowned for their kindness and collegiality. Having studied side-by-side with them this year, I can attest that they live up to their reputation. UVA Law instills students with everything it stands for: excellence, integrity and solidarity. I will be joining Clifford Chance's New York office after graduation and will continue to be a part of the UVA family. I know I will keep in touch with the LL.M.s and J.D.s I met during my time at UVA and that we will continue to support each other as we build our legal careers."
Shafira Putri '
18
Indonesia
---
"Being a part of UVA Law has broadened my perspective in many ways. Instead of taking courses that closely related to my practice as a corporate lawyer, I have used the opportunity of studying here to learn about subjects that are outside of my comfort zone, ranging from courses concentrating on implicit bias with Professor Dayna Matthew to human rights with Professor Mila Versteeg. The other thing I would like to point out is how amazed I am with the vast attention that the faculty gives to the students. All of the school-sponsored lunches and dinners provide a different room for professors and students to interact, exchange thoughts and learn from each other. Combined with the allocation of office hours, the amount of dedication that UVA Law professors show for the students is top-notch. Aside from that, their appearance at the Libel Show clearly depict each of them as fun and cool individuals. I did not expect to be as highly entertained as I was.
"I also had many chances to attend events at the Law School and the University that addressed and unpacked heavily debated legal, political and social issues, both domestically and internationally. By participating in these discussions with other fellow students and faculty, it taught me how to express my opinions while learning from others demonstrating totally different points of view. UVA Law and many of the student organizations must be applauded for their constant work in ensuring the Law School community engages in these conversations. 
"All in all, UVA Law is not just your regular top-10 law school. It's a place where I will always call home because it was a place that helped me grow, not only as a lawyer, but as a better person."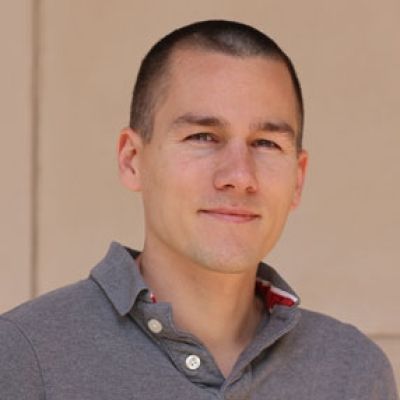 Thierry von Aarburg '
18
Switzerland
---
"I chose UVA Law because of its excellent reputation, the great student-faculty ratio and class sizes, and the large number of courses, as well as its location. The staff and the talented faculty are very motivated and always willing to help. Furthermore, I was positively surprised by the versatile backgrounds of my professors and how accessible they are. The atmosphere among the students is very collegial and I appreciate the many sport and leisure options the University provides. UVA Law offers you everything you need to have a successful and interesting LL.M. experience."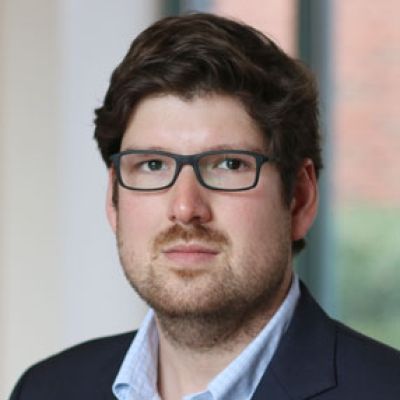 Daniel I. Parodi '
18
Chile
---
One of the most remarkable things about the School of Law is how smart the J.D.s are. The questions and interactions between students and professors are brilliant. This — along with professors who are true experts in their areas and LL.M.s that bring knowledge and experience from around the world — makes the UVA Law classroom experience unique, as well as extremely challenging. The full integration between LL.M.s and J.D.s is something extraordinary.
"My overall experience at UVA Law was great. During the yearlong LL.M. program I had exposure to real American life in Virginia, the birthplace of the U.S. and a state that has had a key role on its history.
"Additionally, you can have the big campus experience, with the opportunity to attend to film and book festivals, concerts and sports events. I will never forget celebrating with my LL.M. fellows when UVA won the NCAA basketball tournament. Without a doubt that experience strengthened the bonds among us.
"In the classroom my experience was even better. Before the LL.M., I worked almost five years in capital markets, doing deals involving the U.S. market. In six months, I gained more insight and knowledge about securities regulation here than my previous years studying and working in my country.
"Finally, almost each week there were events, conferences, debates and speakers addressing legal, political and social issues. One remarkable moment was to attend the interview of retired U.S. Supreme Court Justice Anthony Kennedy."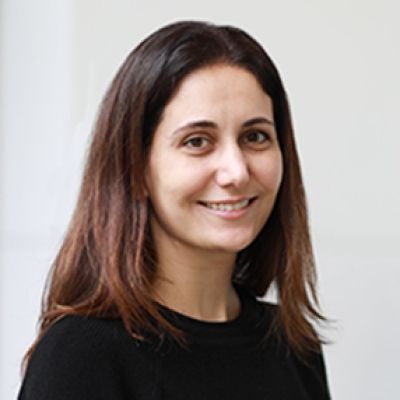 Eliane Vieira Da Motta Mollica '
19
Brazil
---
"The UVA LL.M. program combines academic rigor with the genuine warmth and friendship of an internationally diverse community, where you get inspired and led by highly accomplished professors to become the best version of yourself personally and professionally."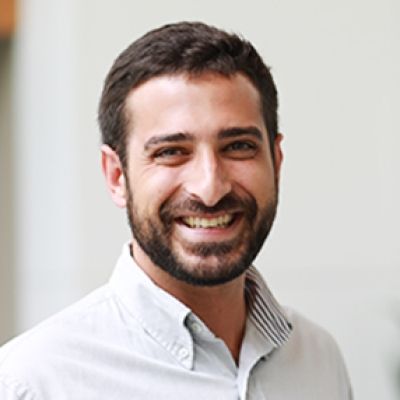 Matheus Azevedo Bastos De Oliveira '
19
Brazil
---
"UVA Law met every expectation I could have had in my pursuit of an LL.M. degree. Apart from being a top-tier law school in the U.S., UVA provides a springboard for the development of my professional, academic and social skills.
"UVA has definitely provided me with what I needed to achieve a new level in my legal career. As a lawyer of a law firm with a strong international profile, thanks to UVA I have gotten extra tools to provide better assistance to my international clients.
"I also feel ready to contribute to the Brazilian legal community. An LL.M. candidate at UVA enjoys a great variety of courses offered each semester, featuring traditional legal courses with innovative research developed by its skilled faculty. I will never forget the debates proposed by Dean Risa Goluboff in many of my Constitutional Law classes, nor the insightful thoughts about the stock market made by Professor Quinn Curtis in corporations classes.
"In addition to a rigorous schedule and long hours studying at the library, an LL.M. student at UVA will also enjoy a community ready to embrace international students. Being part of UVA student groups and sharing social activities with J.D.s and the local community helped me build a solid network and enhance social skills in an international environment. I have no doubt I have made friends for life at UVA."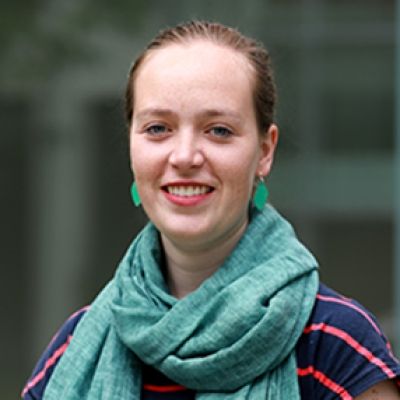 "At UVA, you get the best of both worlds: Amazing academic opportunities surrounded by incredibly beautiful nature. The professors are genuinely interested in their students and are always available for questions and to give advice. The small classes allow for a lot of discussion about legal questions in the broader societal context. This creates a great environment for professional, but also personal development. As an additional benefit, Shenandoah National Park and the Blue Ridge Mountains offer amazing hikes and views for a change of pace on the weekends."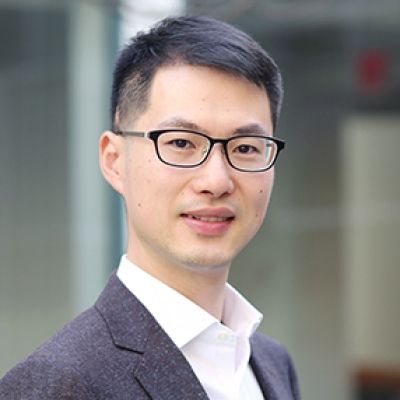 "We study with J.D.s in the same classes, with the same requirements, and are graded with the same standards. We have to study all the time, much harder. However, the excellent and available professors, the diverse and high-quality courses, and the cohesive and friendly atmosphere make everything worth it."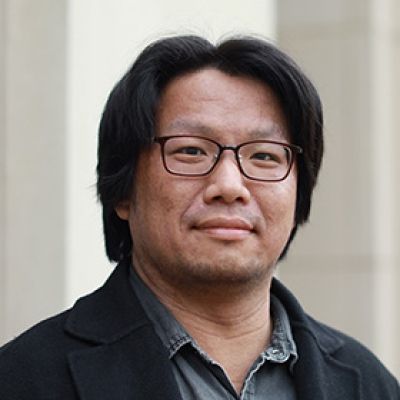 Kai-Ping Chang '
22
Taiwan
---
"I had a wonderful journey in the UVA LL.M. program. UVA Law has leading scholars in various fields. Taking business law as an example, the courses in this area are widely diverse. Students have access to learn from the top business law scholars and successful lawyers. That said, students can have comprehensive theoretical and practical training. 
"The faculty members here are also super approachable. All the professors are perfectly friendly and can always provide constructive advice, either on academic questions or career development.  
"For the record, I LOVE the cookie day every Friday. I feel healed every time I have cookies at the end of the week.  
"It is my privilege to have my time at UVA. I will miss everyone and everything here. "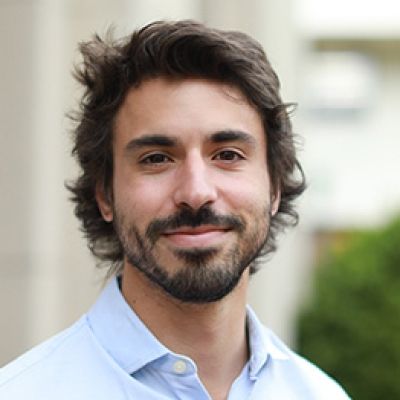 "Every LL.M. applicant has a deep desire to pursue a graduate program at an institution that stands out for its academic excellence, stunning campus and renowned reputation, which, hopefully, serves as a solid bridge toward future professional goals.
"While UVA's boutique program more than satisfies every aspect of this determined search, it adds a beautiful touch through its matchless identity: a true community experience. Without a doubt, UVA's community is its most attractive and incomparable asset. Close interactions with outstanding professors that extend from their courses to school-sponsored lunches and dinners, and constant exchanges with the J.D. students that are not only part of class discussions but are broadened in Charlottesville's restaurants and bars and Virginia's wineries and hiking trails, are part of UVA's essence.
"Unlike many other institutions, the professors will know you by your name, and maybe by your favorite meals and hobbies, and the J.D.s will become long-lasting friends. All of that is aside from your LL.M. peers, who together form a unique orchard of diverse, brilliant lawyers of various jurisdictions from all over the world, and whose commonality is open minds and engaging hearts. So, make sure you leave plenty of room in your luggage because it will surely be filled with tight professional and academic relationships and close friendship bonds that no other LL.M. program will guarantee as much as UVA's. "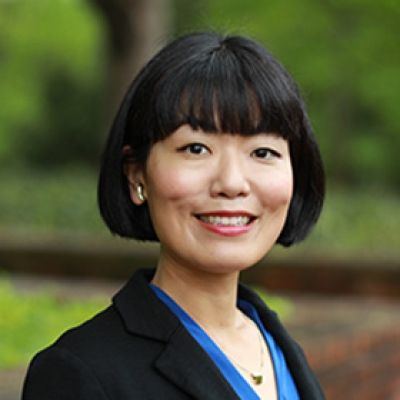 "The days I spent at the University of Virginia School of Law in beautiful Charlottesville are the treasures of my life. I really enjoyed studying here very much.
"I chose UVA Law because it offers a wide variety of courses taught by outstanding faculty. Indeed, every course was very interesting, and all of the professors were kind, passionate and helpful. I learned a lot from amazing lectures, lively classroom discussions and team assignments. Each class brought a new sense of excitement and wonder. I had never experienced the thrill of learning in this way before. I also enjoyed having dinner with students at professors' homes; I was grateful for their warm welcome to international students.
"Additionally, I chose UVA Law because it has a smaller number of LL.M. students than other law schools, hoping that LL.M. students would get to know each other better and would have more opportunities to befriend and study with J.D. students. Happily, this turned out to be true.
"I was able to get to know both LL.M. and J.D. students from all over the world and create strong friendships with them throughout the year. I will always cherish these close friendships.
"One of the most fun events at UVA Law was playing softball. The LL.M. students formed a team. The practices and the games were joyous. It didn't matter if we won or lost; what mattered was that we bonded and became friends — and made precious memories that will last a lifetime.
"Also, Charlottesville is beautiful, rich in nature and a great place to live. I woke up to birds chirping and sometimes encountered beautiful deer while I ran, and enjoyed hiking and trail-running in the mountains."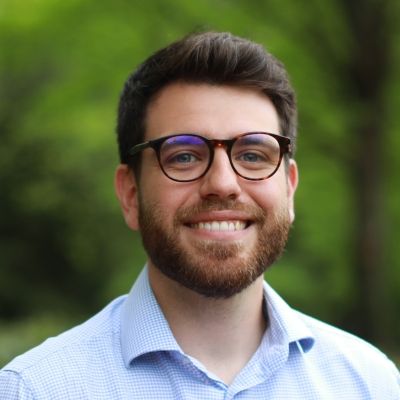 Eduardo Paschoin O. Campos '
22
Brazil
---
"The program efficiently exposes foreign-trained lawyers to the basic structure and dynamics of the U.S. legal system. The classroom environment and the Socratic method promote debate and enhance the student's argumentative skills — which is extremely valuable.
"Students are constantly exposed to group assignments, which fosters academic and professional exchange. The small size of the program encourages students to build personal connections, which is also crucial in expanding their horizons.
"It is worth pointing out that LL.M.s are considered part of the UVA Law community and academic life. Having the opportunity to take every course together with the J.D. and exchange students was a rich experience that only a tailored program for a small group of students could provide. 
"Within this context, professors are always available for questions, for a coffee to discuss your professional goals and career, or even just to know a little more about their students.
"Finally, the John W. Glynn Jr. Law & Business Program was a delightful surprise for me as a transactional lawyer. Under this program, many corporate law-related courses are designed to integrate business and legal analysis into the law school classroom. I will always remember Professor George S. Geis' discussions in his Corporations class, where students were constantly provoked to think of the business motivation behind each case discussed. This teaching method builds a valuable bridge between the law and the real problems encountered in the business practice. "