Tuition
In common with other U.S. law schools, tuition and fees at the University have increased annually in recent years. Applicants should expect tuition and fees to be higher for the 2019-20 academic year than the figures cited below.
Taking into account additional estimated expenses (other than travel costs), a typical budget for a single, nonresident graduate student for 2018-19 would be:
| | | |
| --- | --- | --- |
| LL.M. Program, 2018-19 | VIRGINIA RESIDENT | NONRESIDENT |
| Tuition and Fees: | $60,700 | $63,700   |
| Living Expenses: | 17,436 | 17,436   |
| 2018-2019 Health Insurance: | 2,830 | 2,830   |
| Books and Supplies: | 2,450 | 2,450   |
| Total: | $83,416 | $86,416   |
| | | |
| --- | --- | --- |
| S.J.D./Research, 2018-19 | VIRGINIA RESIDENT | NONRESIDENT |
| Tuition and Fees: | $8,500 | $8,500  |
Living Expense Details
Room:

$8,374  

Board:

5,100  

Miscellaneous/Personal:
3,962  
Subtotal

$17,436 
Students who will be accompanied by a spouse should allow an additional $7,000 and $4,000 for each accompanying child.
 
Health Insurance
Primary health care is available at no additional cost through the Department of Student Health. In addition, the University requires all students to carry health insurance covering accident, injury or illness that may require hospitalization or treatment beyond that provided by Student Health.
In order to ensure that all students have adequate health insurance coverage, the University has instituted a "hard waiver" program. Under this program, the University will bill all new and returning students in the fall for the annual cost of single-student coverage under the University's endorsed student health plan.  Students may avoid having this cost billed to them if they demonstrate to Student Health that they have other health insurance coverage that meets the University's specific coverage requirements.
For additional information on the hard waiver program, including what constitutes "comparable coverage," please visit the Student Health Website. 
For questions regarding comparable coverage or the online waiver process, please contact Student Health by email at hardwaiver@virginia.edu or telephone (434) 243-2702
.
Students admitted to the University must complete a medical history form and obtain a physical and tuberculin skin test. Appropriate forms are available online in late spring at www.virginia.edu/studenthealth.
All health requirements must be met prior to registration.
 
Financial Aid
If you receive a financial aid grant, it will not cover your tuition and living expenses. Generally, our financial aid grants, when given, cover less than one-third of the cost of tuition. University regulations do not permit "waivers" of tuition. We cannot provide assistance for all deserving applicants, and funds must be allocated on the basis of comparative merit and financial need. Most students must therefore expect to meet their expenses from other sources. Applicants from abroad are encouraged to contact the educational attaché at the U.S. Embassy or consulate in their home country for assistance that may be available under the Fulbright or similar programs.
The Law School does not offer financial aid to S.J.D. students.
Applicants requesting financial aid should provide detailed and accurate information regarding their finances and, where applicable, the finances of their spouses or parents. In calculating the amount of financial aid to be requested, it is important to distinguish "wants" from "needs" and to apply only for that amount of aid that is actually needed to attend the Law School. Requests for full or nearly full funding cannot be met and will disadvantage the applicant relative to others in determining the allocation of scholarship funds.
Any award of financial aid from the School of Law is tentative. If you receive an outside award, you are required to notify the Graduate Program of any changes in your financial situation. Any award from the University of Virginia may be reduced or withdrawn completely due to a change in your financial situation.
The employment status of foreign students is closely regulated by U.S. immigration laws. Students with F-1 status may seek limited employment on campus under certain conditions and with the approval of the chair of the Graduate Program Committee. In any case, Law School policy prohibits employment of more than 20 hours per week. The Law School does not have teaching fellowships. Some students may be able to receive limited compensation as research assistants for individual faculty members or from working in the law library. These positions are not available through the Graduate Studies Office but must be individually arranged after the student has completed registration at the Law School.
Admissions decisions are made without regard to requests for financial assistance. Awards are generally made only after an applicant has responded with interest to an offer of admission.


Loans
Financial assistance through the Federal Direct Loan Program is available only to citizens and permanent residents of the United States.   To inquire about possible loan opportunities for international students, please contact the Law School's Financial Aid Office at financialaid@law.virginia.edu.
 
GRADUATE STUDIES OFFICE
University of Virginia School of Law
580 Massie Road
Charlottesville, Virginia 22903-1738
FOR MORE INFORMATION, CONTACT:
Telephone: (434) 924-3154

Fax: (434) 982-6682

e-mail: graduatestudies@law.virginia.edu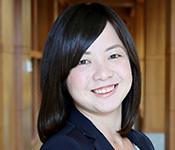 "UVA Law offers a lot of courses concerning business organization and finance, which are strongly related to my current practice. In addition, the number of members in the LL.M. program at UVA Law is quite small in comparison to other law schools. This has helped me proactively involve myself in the UVA community and build close relationships with my classmates."
—Satoko Miyashima '16, Japan