Balancing Family and Study
Balancing Family and Study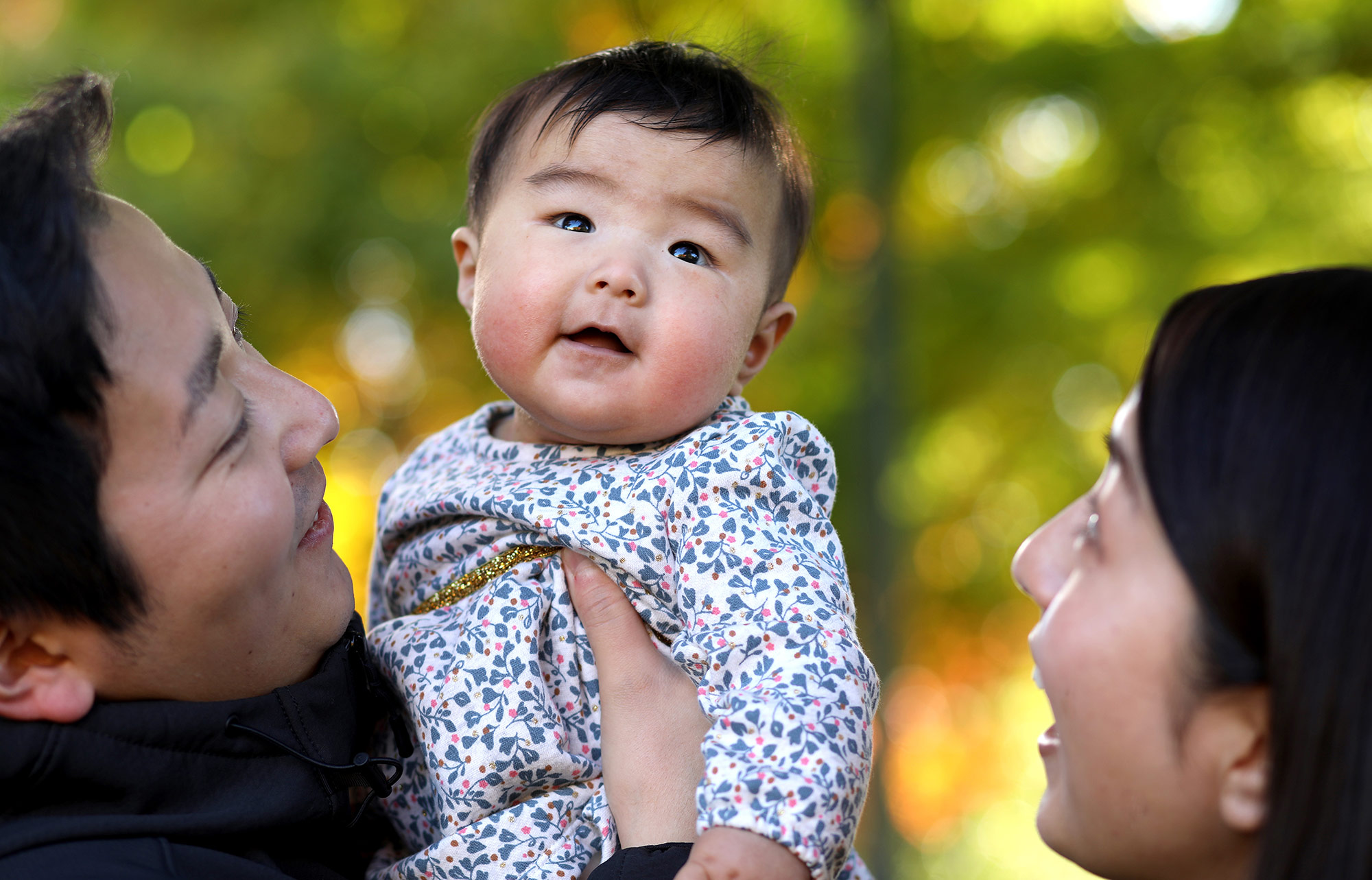 Kanji Harada '20 is a practicing lawyer in Japan who decided to take a break and pursue a path many corporate lawyers in his country take — getting an LL.M. degree in the United States. Other lawyers at his firm, Anderson Mōri & Tomotsune, also earned their graduate degree at UVA Law.
"My law firm encouraged my study and supported me a lot," Harada said. And like many LL.M. students, he brought his family, including then-newborn daughter, Mei, and his wife, Honami Harada.
So far, Harada is enjoying his new work-life balance.
"The life here is fantastic," he said. "Unlike busy days in Japan, I have plenty of time not only to study but also to spend with my family, to socialize, to do some exercise, because I can manage time by myself.
He added, "I can spend much more time taking care of my daughter, doing some chores for my wife and hanging out with them."
While he watches his daughter, his wife is getting to know Charlottesville, taking English classes offered by both UVA and local libraries, and doing yoga. 
The Law School community has also been an important part of their social time.
"People at UVA Law are very friendly and nice," he said. "When we participate in some activities at UVA Law, everyone welcomes our family too. We really appreciate it."
The Haradas have also valued a side benefit of going to school at UVA — watching college sports.
"We live close to stadiums, so we walk there and watch the games," he said. "Many games are so enjoyable because UVA sports teams are very competitive."