Outside the City Limits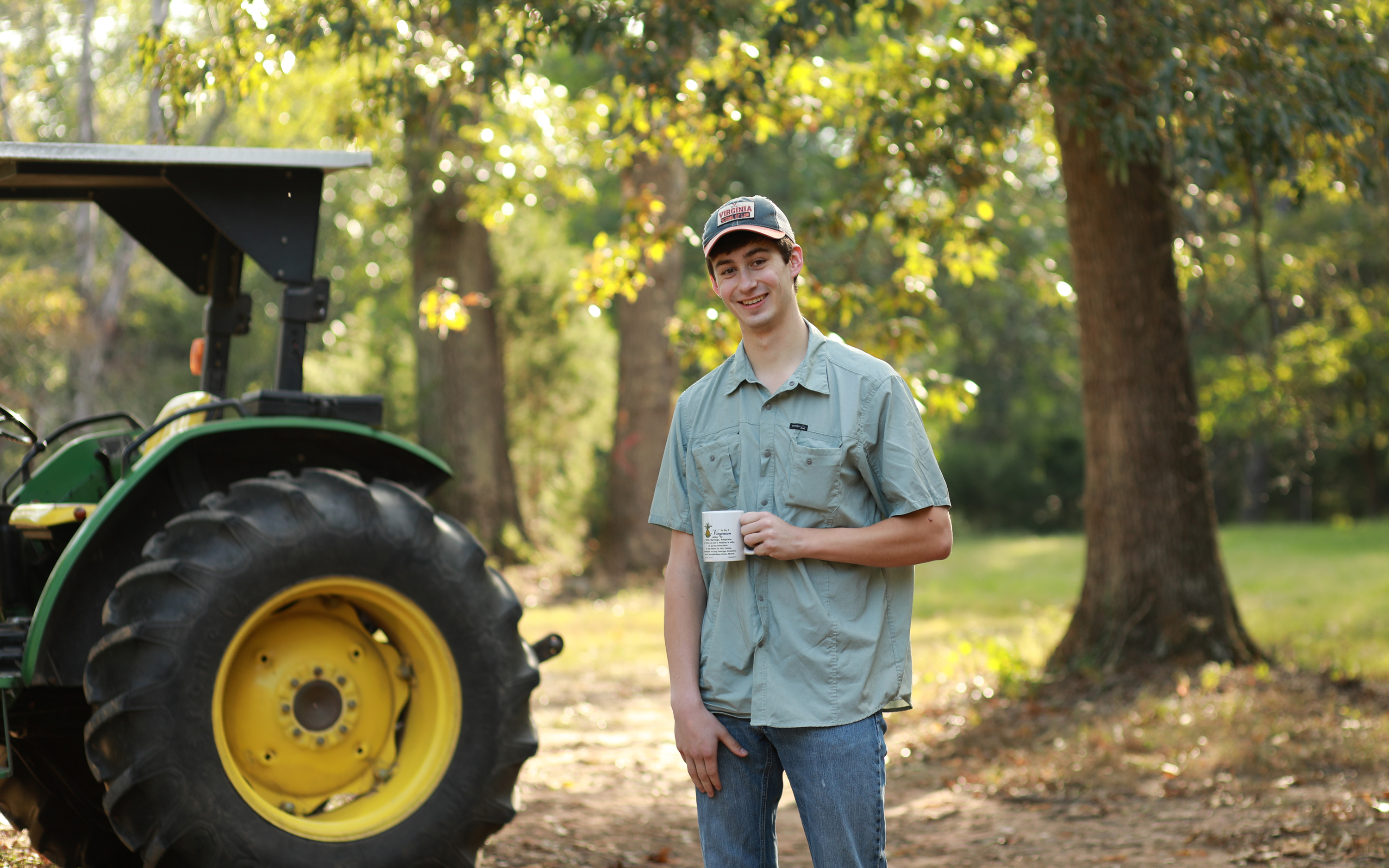 While most students live close to UVA Law in a more urban setting, Sumner Fortenberry '21 decided to do something different. He lives on a farm 8 miles from the Law School with several of his classmates. The farm also happens to be owned by Professor John C. Jeffries Jr. '73, who regularly rents a house on his land to students and is currently leading UVA's Advancement Office.
"Every day I get to come home and drive in on this dirt road. If the sky is clear and the sun is setting you have the most beautiful view of the Blue Ridge Mountains you'll ever see," Fortenberry said. "You get to come out here and think there's something out there other than the next case to read in a textbook. Every day I get a constant reminder of that. I don't know where I'd be in law school if I didn't live out here."
Though he doesn't have to do any chores on the farm, Fortenberry said he's been used to farm life since he was a youth. On holidays he would work on his family's farm in South Georgia — "doing everything from disking fields to picking pecans."
"It instilled a real desire in me to be outside," he said. "I think there's something inherently noble, deeply trying and humbling in farming."
Fortenberry said he will split this summer working at two firms in his home state of Mississippi, and plans to spend his career on work he finds "intellectually stimulating," but he also expects that managing and farming land will be a part of his life too.
Photos by Julia Davis