Law Students Aid Rape and Sexual Assault Victims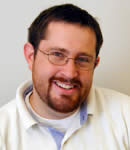 RCAP founder Nick Lewin said the group works exclusively on behalf of victims.

For victims of rape or sexual assault, deciding to pursue a conviction of their attacker can mean facing a daunting series of hearings, depositions and medical examinations. A new student organization at the University of Virginia School of Law helps rape and sexual assault survivors navigate the legal system while educating the community about sex crimes.

Founded in February by first-year law student Nick Lewin and run by a group of law students, the Rape Crisis Advocacy Project (RCAP) already has 80 members who have volunteered more than 550 pro bono hours of legal work. "Rape is a crime of power, and can leave its victim feeling helpless and out-of-control," Lewin said. "This disempowerment is frequently compounded by the legal system's treatment of survivors. The system is confusing, imposing, and often terrifying. We use our legal training to support and empower survivors. Our goal is to help them find justice."

The law students believe that the most effective response to rape and sexual assault is a collaborative, community response. With the help of their partners, including the Sexual Assault Resource Agency (SARA), Charlottesville's Commonwealth's Attorney's Office, University of Virginia's Sexual Assault Education Office and adviser and mentor Anne Coughlin, a law school professor, RCAP helps rape survivors through a variety of approaches.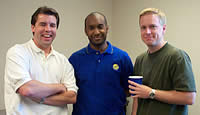 RCAP members (L to R) Ben Oxley, Edwin Merrick, and Derek Littlefield.

Students work on the SARA hotline to provide victims with guidance for their immediate needs, including legal advice, and mental health and medical care. These student advocates, who receive 40 hours of training, also provide services to survivors by accompanying them to court, pretrial hearings, the emergency room and interviews. The Civil Litigation Project works with pro bono and legal aid attorneys who represent victims of sexual offenses seeking avenues of recourse other than criminal prosecution.

Partnered with Virginians Aligned Against Sexual Assault, RCAP's Legislative Advocacy Project helps improve the legal system's treatment of victims though advocating legislative reform. RCAP also has a group working on publications for survivors and a Community Education Project that plans events and sponsors speakers.


Founded in 1819, the University of Virginia School of Law is the second-oldest continuously operating law school in the nation. Consistently ranked among the top law schools, Virginia is a world-renowned training ground for distinguished lawyers and public servants, instilling in them a commitment to leadership, integrity and community service.