New Faculty Join Law School
The Law School hired several new professors this year, with expertise in fields ranging from intellectual property to tax law.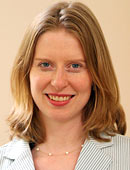 Kerry Abrams joins the faculty after three years as an acting assistant professor in the Lawyering Program at New York University School of Law. Her primary research and teaching interests are in family law, immigration law, and feminist jurisprudence. Before joining the faculty at NYU, Abrams was an associate at the New York City law firm of Patterson, Belknap, Webb & Tyler, where she litigated disability rights, employment discrimination, intellectual property, and international libel cases. In 1998-99, Abrams clerked in New Orleans for Judge Stanwood R. Duval, Jr. of the U.S. District Court for the Eastern District of Louisiana. She graduated with Highest Honors in the Humanities from Swarthmore College, where she was elected to Phi Beta Kappa. As a law student at Stanford, Abrams served as the co-president of the Marion Rice Kirkwood Moot Court Board and graduated with distinction.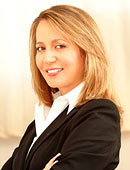 Before joining the Law School, Michal Barzuza was a John M. Olin Research Fellow in Law and Economics at Harvard Law School, where she earned her LL.M. and S.J.D. Her dissertation at Harvard won the John M. Olin Prize for Outstanding Paper in Law and Economics. She was a Byse Teaching Fellow and taught a workshop on regulatory competition in corporate and securities law. Barzuza received her LL.B. and B.A. from Tel Aviv University, where she was a member of the editorial board of the Tel Aviv University Law Reviewand a Cegla research fellow. She practiced corporate law at Haim Zadok & Co., in Israel, and has also worked at Sidley Austin Brown & Wood in New York. Her research interests include corporate law, corporate finance, securities law, and law and economics.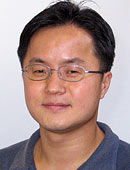 Albert Choi was an Associate Professor of Law in the University of Virginia's Department of Economics and taught at the School of Law last year. In joining the Law School faculty full-time, he will also serve as Associate Director of the John M. Olin Program in Law and Economics. His research and teaching interests include law and economics, contract theory, corporate law, corporate finance, and organization. Choi earned his J.D. from Yale Law School and his Ph.D. in Economics from the Massachusetts Institute of Technology in 2001. While at Yale, he was an Olin Fellow in Law and Economics and earned John M. Olin Research Fellowships in the summers of 2000 and 2001. At MIT, he was a National Science Foundations Graduate Research Fellow.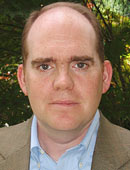 Michael Doran worked for several years in government service and private practice before joining the faculty. Doran's current research focuses on Social Security reform, the tax policy implications of executive compensation, tax penalties and other compliance incentives in the federal tax system, and tax transition policy. He teaches federal income tax, corporate income tax, and Social Security reform. After earning his J.D. at Yale Law School, Doran clerked for the Hon. I. Leo Glasser of the U.S. District Court for the Eastern District of New York. He then practiced tax law at Caplin & Drysdale, where he worked both as an associate and as a partner. Doran twice served in the Office of Tax Policy at the U.S. Treasury Department, from 1998-99 and from 2002-04. At Treasury, he had responsibility for legislative and regulatory matters involving Social Security reform, individual savings incentives, executive compensation arrangements, pension plans, health and welfare benefits, and other tax policy matters. Doran is also an Affiliated Scholar with the Urban Institute in Washington, D.C., where he works with the Urban-Brookings Tax Policy Center.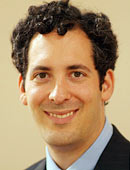 Brandon L. Garrett's areas of research and publication include remedies, civil rights, criminal procedure, constitutional law, and new forms of public governance. While a law student, he was an articles editor of the Columbia Law Review and a Kent Scholar. After graduating he clerked for the Hon. Pierre N. Leval of the U.S. Court of Appeals for the Second Circuit. He then worked as an associate in New York City at Cochran, Neufeld & Scheck LLP, litigating wrongful conviction, DNA exoneration, and police brutality cases, and at Beldock Levine & Hoffman LLP, litigating civil rights, employment discrimination, criminal defense, and mass tort cases.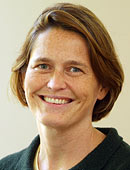 Karen Moran joins the Law School as co-director of the Legal Research and Writing Program. She graduated Phi Beta Kappa and with honors from Emory University in 1985. Moran earned her law degree from Duke University School of Law in 1988, where she served as a Note Editor for the Duke Law Journal and was elected to the Order of the Coif. After graduation, Moran clerked for the Honorable Thomas A. Clark on the U.S. Court of Appeals for the Eleventh Circuit. Moran worked for three years as an associate for Fulbright and Jaworski, LLP in Washington, D.C., and for five years as a senior staff attorney for the appellate division of the U.S. Equal Employment Opportunity Commission. In 1998, Moran rejoined Fulbright & Jaworski for seven years in an "of counsel" position where she concentrated in appellate advocacy and general litigation.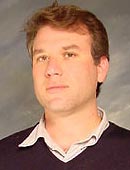 Chris Sprigman teaches intellectual property law, antitrust law, competition policy, and comparative constitutional law. His scholarship focuses on how legal rules affect innovation and the deployment of new technologies. Sprigman received his B.A. with honors from the University of Pennsylvania in 1988. He attended the University of Chicago Law School, serving as a Comment Editor of the University of Chicago Law Reviewand graduating with honors in 1993. Following graduation, Sprigman clerked for the Honorable Stephen Reinhardt of the U.S. Court of Appeals for the Ninth Circuit, and for Justice Lourens H. W. Ackermann of the Constitutional Court of South Africa. Sprigman also taught at the law school of the University of the Witwatersrand, in Johannesburg, South Africa. From 1999-2001, Sprigman served as Appellate Counsel in the Antitrust Division of the U.S. Department of Justice, where he worked on U.S. v. Microsoft, among other matters. Sprigman then joined the Washington, D.C., office of King & Spalding LLP, where he was elected a partner. In 2003, he left law practice to become a Residential Fellow at the Center for Internet & Society at Stanford Law School.
Founded in 1819, the University of Virginia School of Law is the second-oldest continuously operating law school in the nation. Consistently ranked among the top law schools, Virginia is a world-renowned training ground for distinguished lawyers and public servants, instilling in them a commitment to leadership, integrity and community service.