Students, Alumna Earn Key International, Human Rights Jobs
Several law students and an alumna will be working in prestigious international and human rights law positions after the school year ends, including posts at the World Court, the International Criminal Tribunal for the Former Yugoslavia (ICTY), the International Criminal Tribunal for Rwanda, Human Rights Watch, and the Robert F. Kennedy Memorial Center for Human Rights.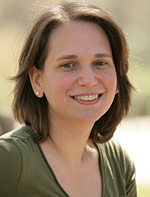 "UVA students have always been very dedicated to public international and human rights law," said Assistant Professor Deena Hurwitz, director of the Law School's Human Rights Program. "The Human Rights Program is growing stronger each year, and I am so pleased that we are able to provide assistance in placing them in such key internships in the field."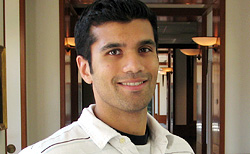 Qureshi Wins Essay Contest on Freedom in the Muslim World
Third-year law student Adil Qureshi, who also serves as president of the J.B. Moore Society of International Law, recently won a cash prize in an essay contest sponsored by the Atlas Economic Research Foundation on the topic "Finding Common Ground: The Challenge of Freedom in the West and in the Muslim World."
Qureshi's essay, "Islam, Liberalism and the Free Market of Ideas," explored the flexible relationship between Islam and political identity and the long-term democratic potential of Muslim societies.
"Sustained Western engagement with Muslim democrats can promote political liberalism in various Islamic contexts," Qureshi said. "I make the case that a carefully structured engagement is practical, and I provide some outline for what engagement might look like."
In September, Pamela Bookman '06 will begin a clerkship at the International Court of Justice, also called the World Court, in The Hague. The clerkship will be funded by the Orrick International Law Fellowship, an award dedicated to furnishing up to $40,000 to cover expenses incurred while clerking at the World Court. The award is provided by international law firm Orrick, Herrington & Sutcliffe LLP. Bookman is the second law student to receive the fellowship, established in 2006, and the third consecutive University of Virginia nominee to be selected for the nine-month clerkship.
"The fellowship is very generous and it enables you to move there, pay your rent, live reasonably, and focus on the task at hand," Bookman said. If she didn't get the funding, she wouldn't have been able to consider the clerkship. "It's like a ticket. It gives you the freedom to do it," she said.
Bookman heard about the opportunity as a law student and applied. "Getting the UVA nomination seemed to be the biggest hurdle," she said. "[Human Rights Program director] Deena Hurwitz called to tell me that I got it, which was extremely exciting."
She won't find out which judge she'll be clerking for until the summer, but she met several current clerks and sat in on panels devoted to issues at The Hague at the American Society of International Law conference this year in Washington, D.C. "It seems like an amazing community to immerse yourself in," she said. "I think the people I'm going to meet are going to be fantastic. The ideas I'm going to get to work with are really rich."
She looks forward to beginning her work there and would like to add the experience to her academic resume. "I would love to teach in the future," she said. Bookman is currently clerking for Judge Robert D. Sack of the U.S. Court of Appeals for the Second Circuit in New York.
Bookman has harbored an interest in international law since college. As a Russian literature major at Yale, she studied abroad in Russia and fell in love with languages and traveling. "When I came to UVA I was very interested in international law. I just loved it. I thought it was really interesting and I particularly loved the way that international law as a body of law itself comes into U.S. courts," she said.
Law School graduates Jamey Harris '05 and Najwa Nabti '02 were selected to clerk at the World Court in previous years.
For the first time, a University of Virginia law student has been placed with the International Criminal Tribunal for the Former Yugoslavia (ICTY), in an arrangement the Human Rights Program hopes to continue as long as the Tribunal is still in existence. As the first ad hoc tribunal, established in 1993, the ICTY has made significant contributions to the development of international humanitarian and international criminal law, both procedurally and in terms of substantive crimes, Hurwitz said.
A Public Interest Law Association (PILA) grant of close to $6,000 will help fund second-year law student Chad Trainer's three-month internship with the ICTY Office of the Prosecutor in The Hague.
"I am very interested in international law as well as criminal law, and this job opportunity fits perfectly at the crossroads of these two interests," Trainer said. "The ICTY is at the forefront of establishing the precedent of international prosecutions of war crimes."
Third-year law student Alexandra Marzelli also secured a postgraduate internship in the ICTY Appeals Chamber for several months this fall. After spending the fall semester on an External Studies Project interning with the Sarajevo War Crimes Chamber, the Bosnian court established to ease the caseload of the ICTY, Marzelli is well prepared to assist in the Tribunal's appeals process.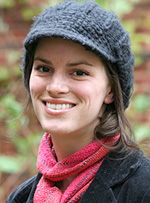 Third-year law student Melany Grout was rewarded for her extensive involvement in human rights efforts with the Law School's Monroe Leigh Fellowship in Public International Law, which is providing $8,000 to fund her work after graduation with the Robert F. Kennedy Center for Human Rights. Grout will share the award with first-year law student Kate Finley, who will receive $2,000 to work as a summer intern with the International Criminal Tribunal for Rwanda in Arusha, Tanzania. Finley also will receive about $3,500 from a PILA grant.
Grout has been devoted to human rights throughout her law school career. During the summer following her first year, she worked in the West Bank for the Mandela Institute for Human Rights, where she focused on female Palestinian prisoners' rights. The following summer she aided efforts by Human Rights First in Washington, D.C., on the intersection of U.S. national security policy and human rights. During the current school year she journeyed to India to study the effects of terrorism there as part of the Cowan Fellows Human Rights Study Project. The Monroe Leigh Fellowship will allow her to work for the RFK Center for four or five months.
The Center awards a laureate position to a human rights defender from anywhere in the world, forming a long-term partnership with the laureate to help strategize and carry out programs. Grout will provide support to the yet-to-be-announced 2007 laureate. "Looking at their past laureates, it's clear it will be somebody who has very exciting projects that they want to get underway."
For example, the 2004 laureate, Chad native Delphine Djiraibe, has made significant progress towards laying the groundwork for the first public interest law firm in Chad. The firm will use litigation to improve human rights in the country based on disputes regarding a number of different issues, including the Chad-Cameroon Oil Pipeline Project.
"Because of this grant I'm able to go straight from law school into a top-notch, highly effective human rights organization that I wouldn't have been able to learn from or contribute to if I didn't have this money. It's a real door opener," said Grout, a University of Washington graduate. "It's really tangible, and it's really grassroots. I think that I'll take away some very practical skills and be able to contribute back."
Several other students are working in notable human rights positions this summer, with help from funding by PILA grants, which award about $3,500 to first-year law students and about $5,900 to second-years:
2L Kate Flatley has secured a highly competitive internship at Human Rights Watch in the Americas division, in Washington, D.C. Her work will likely focus on writing a report on Freedom of Expression in Venezuela, a hot topic because of the restrictions Venezuelan President Hugo Chavez has been implementing.
1L Caitlin Stapleton has secured a position with the State Department and will be working at the U.S. Embassy in Baku, Azerbaijan's capital city. Her work will focus on Azerbaijan's population of internally displaced persons (IDPs) as well as labor unrest and organization among the country's energy workers. "The State Department knows very little about how the IDPs might feel about a possible settlement between Azerbaijan and neighbor Armenia over the contested region of Nagorno Karabakh," she said. "The State Department also has been active in developing a repatriation plan in the event that Armenia and Azerbaijan reach a settlement. Preparing updates on these developments will be an important part of my work this summer."
1L Tim Emmet will work for the general counsel's office of the U.S. Agency for International Development in Washington, D.C., on ethics and administration issues, where he will have the chance to witness much of the behind-the-scenes action of the agency as well as experience on-the-ground development issues.
1L Daniel Perell is journeying to Switzerland to work for the International Service for Human Rights, where he will observe the U.N. Human Rights Council.
1L Rebecca Freeman will work in Argentina with Liguen, a children's rights groups in Buenos Aires.
1L Ho Min Lee will serve this summer with New York-based group Human Rights in China.
1L Alice Beuheim has secured a job with Dokumenta, in Croatia.
More on fellowship recipients: Barrett, Dunn Earn Inaugural South Africa Human Rights Fellowships
Founded in 1819, the University of Virginia School of Law is the second-oldest continuously operating law school in the nation. Consistently ranked among the top law schools, Virginia is a world-renowned training ground for distinguished lawyers and public servants, instilling in them a commitment to leadership, integrity and community service.