A Winter's Tale: Professors' Holiday Reading Lists
In between grading exams, professors are sneaking in some reading for their own pleasure during the winter break.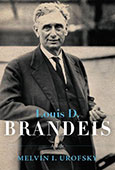 Kenneth Abraham
Abraham teaches torts and insurance law.
"Wolf Hall, " by Hillary Mantel, and "Louis D. Brandeis: A Life, " by Melvin Urofsky
Charles Barzun
Barzun teaches evidence and torts.
I'll be reading "The Two Cultures" by C. P. Snow.
Darryl Brown
Brown teaches criminal law and evidence.
My hope is to plunge into Gordon Wood's "Empire of Liberty: A History of the Early Republic, 1789-1815, " though I'd also like to finally get around to Yann Martel's "Life of Pi."
Rachel A. Harmon
Harmon teaches criminal law and police misconduct.
I'm hoping to read "When Brute Force Fails: How to Have Less Crime and Less Punishment" by Mark A. R. Kleiman.
A. E. Dick Howard
Howard teaches constitutional law, the Supreme Court and comparative constitutional law.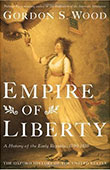 "The Empire of Liberty: A History of the Early Republic, 1789-1815, " by Gordon Wood
One of America's most distinguished historians, Wood is perhaps best known for his magisterial "The Creation of the American Republic, " so I am keen to read his take on the early years of the Republic.
"The New British Constitution," Vernon Bogdanor
Not since 1689 has there been so much constitutional ferment in Britain, and Bogdanor is the preeminent observer of constitutional government in that country.
I want to dip into a collection of essays, "Telling Others What to Think: Recollections of a Pundit , "by columnist and former editorial page editor of the Washington Star, Ed Yoder.
Provoked by Peter Ackroyd's free-wheeling rendering of "The Canterbury Tales , "I propose to revisit Chaucer by way of re-reading Vincent Hopper's classic version.
Elizabeth Magill
Magill teaches constitutional and administrative law.
Right now I'm reading William Trevor, "Cheating at Canasta: Stories." Next I am on to "The House of God" by Samuel Shem. I then may read Melvin Urofsky's new biography of Louis D. Brandeis.
Greg Mitchell
Mitchell teaches civil procedure and evidence.
"Proust and the Squid: The Story and Science of the Reading Brain, " by Maryanne Wolf
"Political Criticism, " by Ian Shapiro
Molly Bishop Shadel
Shadel teaches public speaking and oral advocacy.
"U is for Undertow, " by Sue Grafton (if Santa brings it as requested)
Paul Stephan
Stephan teaches international financial crimes, emerging markets and property.
"1688: The First Modern Revolution, " by Steve Pincus
J. H. "Rip" Verkerke
Verkerke teaches contracts and employment law.
I'm reading Richard Dawkins' "The God Delusion" for my Ethical Values seminar.
Siva Vaidhyanathan
Vaidhyanathan teaches global intellectual property and the January term course Search Engines.
"Free the Market!: Why Only Government Can Keep the Marketplace Competitive, " by Gary L. Reback
Steven Walt
Walt teaches bankruptcy, international business transactions and secured transactions.
"The Enigma of Arrival: A Novel, " by V.S. Naipaul
"Keynes: The Return of the Master, " by Robert Skidelsky
"The Man in the Wooden Hat, " by Jane Gardam
George Yin
Yin teaches tax law and in the spring term is teaching a course on addressing the fiscal crisis.
"Life and Death in Shanghai, " by Nien Cheng
"The Count of Monte Cristo, " by Alexandre Dumas
"Founding Brothers: The Revolutionary Generation, " by Joseph Ellis
"The Position: A Novel, " by Meg Wolitzer
Founded in 1819, the University of Virginia School of Law is the second-oldest continuously operating law school in the nation. Consistently ranked among the top law schools, Virginia is a world-renowned training ground for distinguished lawyers and public servants, instilling in them a commitment to leadership, integrity and community service.