Media Advisory: Law Professors Available to Speak About Health Care Reform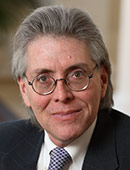 Thomas Hafemeister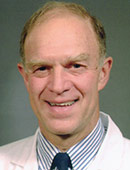 Dr. Thomas Massaro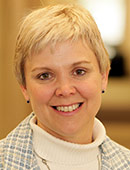 Margaret Foster Riley

The following Law School professors are available to speak about health care reform.


Thomas Hafemeister



434-924-3187, th4n@virginia.edu

Thomas Hafemeister is an associate professor at the law school, as well as the director of legal studies at UVA.'s Institute of Law, Psychiatry and Public Policy.

Hafemeister teaches courses in medical malpractice and health care quality, bioethics and the law, mental health law and psychiatry and criminal law, and has published articles on health, public health, and mental health care policy, as well as range of other issues, including elder abuse, underage drinking and the psychology of jury selection and juror stress. He has written extensively about alternative approaches to medical malpractice in cases of medical error and the effects of pharmaceutical and medical product advertising and marketing on doctor-patient relationships.

"The medical malpractice system is inefficient, " Hafemeister said. "Much of any award from lawsuits goes to third parties and most patients who experience medical malpractice receive no compensation at all."

Medical malpractice insurance premiums typically rise when the stock market drops and insurance companies' coffers run low, Hafemeister said, not because of an increase in plaintiffs' awards. "Very few plaintiffs prevail in such suits, " he said, "and most patients who experience an adverse medical event never file a lawsuit."Â 

"The challenge, " he added, "is finding an approach that enhances health care quality and provides appropriate compensation without skewing the delivery of health care."

In the media:
"Courts Charge Mother of 555-Pound Boy, " ABC News, 6/29/09
"The Tricky Question of Competence, " Â  The New York Times, 5/11/09
"Amid Financial Abuse, a Blind Spot for Family, " The New York Times, 5/19/09
"Fleecing of Elderly a Hidden Offense/Fear and Denial Hamper State's Increased Efforts to Seek Justice, " The Houston Chronicle, 9/24/06
"Experts: Defendant's Mental Illness Can Lead to Vote for Execution, " Associated Press, 5/1/05
"Hypnosis Evidence Contested in Va./Testimony Tainted, Defense Argues, " The Washington Post  3/3/05
Dr. Thomas Massaro

434-982-4323, tam3j@virginia.edu

Dr. Thomas Massaro is associate dean for graduate medical education and director of performance improvement at the University of Virginia Medical Center. A professor of pediatrics and the Harrison Foundation Professor of Medicine and Law, he teaches a health care reform seminar and medical care for children.

"Health systems should be in a constant state of evolution, but we should strive to have a well-articulated and consistent set of principles that guide the reform agenda, " Massaro said. "Most developed countries have a clear statement of the strategic goals and objectives of their health care programs. We do not.  I hope Congress and the executive branch spend some time debating the big picture before they get to the details of who pays for what services for whom."

Margaret Foster Riley

434-924-4671, mf9c@virginia.edu

Margaret (Mimi) Foster Riley teaches health law at the School of Law and in the Department of Public Health Sciences at UVA's School of Medicine.

Riley taught a seminar last year focusing on the health care reform debate and has written and presented extensively about biomedical research, genetics, reproductive technologies, stem cell research, animal biotechnology, health disparities and chronic disease. She serves as chair of UVA's Embryonic Stem Cell Research Oversight Committee and as legal advisor to the Health Sciences Institutional Review Board, which is responsible for reviewing all human-subject research at UVA involving medically invasive procedures.

"I am quite sure that something will pass. The question is how comprehensive it will be, what or who will be left out and what funding sources will be used, " Riley said. "But for a comprehensive plan to pass, all the cards will have to line up perfectly, there will need to be a stronger sense of cooperation than I've seen thus far in Congress, and a great deal of political luck will be needed. 

"Everyone agrees that some change is needed, but they disagree on what that change should be. And everyone's second choice is to do nothing, and that is a position that may have less political risk, especially in this economy."

In the media:



Founded in 1819, the University of Virginia School of Law is the second-oldest continuously operating law school in the nation. Consistently ranked among the top law schools, Virginia is a world-renowned training ground for distinguished lawyers and public servants, instilling in them a commitment to leadership, integrity and community service.