Law School Faculty Share Holiday Reading Lists
In an annual tradition, University of Virginia Law School faculty and administration members shared what they will be reading over the holiday break.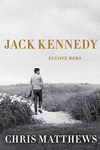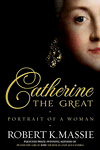 Martha Ballenger
Assistant Dean for Student Affairs
I hope to finish the new JFK biography, "Jack Kennedy: Elusive Hero," by Chris Matthews and to read the new Robert Massie biography, "Catherine the Great: Portrait of a Woman."
Margo Bagley
Professor of Law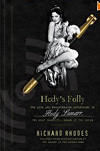 I am reading "Hedy's Folly: The Life and Breakthrough Inventions of Hedy Lamarr, the Most Beautiful Woman in the World" by Richard Rhodes, "Unbroken: A World War II Story of Survival, Resilience, and Redemption" by Laura Hillenbrand, and "Love is a Verb: Stories of What Happens When Loves Comes Alive" by Gary Chapman.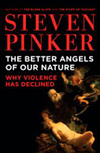 Darryl Brown
O.M. Vicars Professor of Law
I hope to finish Steven Pinker's massive "The Better Angels of Our Nature: Why Violence Has Declined."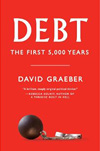 George Cohen
Brokaw Professor of Corporate Law
Barron F. Black Research Professor of Law
I'm reading David Graeber, Debt: The First 5,000 Years."

Anne Coughlin
Lewis F. Powell Jr. Professor of Law
Joel B. Piassick Research Professor of Law
"Freedom" by Jonathan Franzen,and"The Runner: A True Account of the Amazing Lies and Fantastical Adventures of the Ivy League Impostor James Hogue" by David Samuels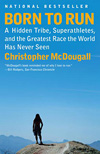 Kevin Donovan
Senior Assistant Dean for Career Services
Christopher McDougall, "Born to Run: A Hidden Tribe, Superathletes, and the Greatest Race the World Has Never Seen"
Nathaniel Hawthorne, "The House of the Seven Gables"
John Rawls, "A Theory of Justice"
F. A. Hayek, "The Road to Serfdom"
Robert Nozick, "Anarchy, State, and Utopia"
H. L. A. Hart, "The Concept of Law"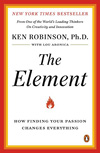 Holly Duke
Director of Career Counseling
"The Element: How Finding Your Passion Changes Everything" by Ken Robinson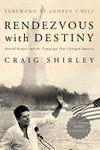 Cordel Faulk
Director of Admissions
I plan on digging into "Rendezvous with Destiny: Ronald Reagan and the Campaign That Changed America" by Craig Shirley. Shirley's look at Reagan's (losing) 1976 campaign, "Reagan's Revolution: The Untold Story of the Campaign That Started It All , "captured Ronald Reagan and his era quite well. I'm hoping Shirley can build upon his earlier work in this sequel. Reagan's 1980 campaign is better embedded in the popular culture than his 1976 effort — but '80 probably is more misunderstood and romanticized than '76, too. Shirley has the potential to iron out wrinkles with this work.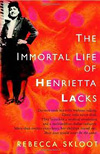 Patrice Hayden
Director of Law Firm Recruiting
"The Immortal Life of Henrietta Lacks" by Rebecca Skloot
"The Girl with the Dragon Tattoo" by Stieg Larsson (a re-read before I go see the movie)
And "The Invention of Hugo Cabret" by Brian Selznick (because I loved the movie and haven't read the book)

Annie Kim
Assistant Dean for Public Service
Director, Mortimer Caplin Public Service Center
"1Q84," the latest novel by my favorite Japanese writer, Haruki Murakami
"Richard III" and the Henrys by the Bard ("Henry IV, Part 1," "Henry IV, Part 2" and "Henry V" by William Shakespeare).Hopefully, I will get the hardback collected histories I put on my Amazon wish list.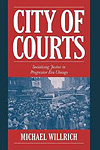 Risa Goluboff
Professor of Law
Professor of History
I'll be reading Michael Willrich, "City of Courts: Socializing Justice in Progressive Era Chicago," and "Hard Time and Nursery Rhymes: A Mother's Tales of Law and Disorder," by Claudia Trupp.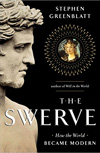 Elizabeth Magill
Vice Dean
Joseph Weintraub — Bank of America Distinguished Professor of Law
Elizabeth D. and Richard A. Merrill Professor
A collection of John Cheever's short stories
Stephen Greenblatt's "The Swerve: How the World Became Modern"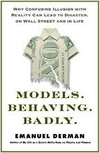 Julia Mahoney
John S. Battle Professor of Law
F. D. G. Ribble Professor of Law
"Thinking, Fast and Slow" by Daniel Kahneman
"Keynes Hayek: The Clash that Defined Modern Economics" by Nicholas Wapshott
"Models. Behaving. Badly: Why Confusing Illusion with Reality Can Lead to Disaster, on Wall Street and in Life" by Emanuel Derman
"The Swerve: How the World Became Modern" by Stephen Greenblatt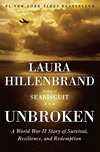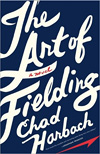 Edith Morris
Special Assistant to the Dean
"Unbroken: A World War II Story of Survival, Resilience, and Redemption" by Laura Hillenbrand and "The Art of Fielding" by Chad Harbach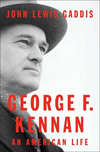 Jeff O'Connell
Samuel H. McCoy II Professor of Law
I am reading over the holidays the new biography "George F. Kennan: An American Life" by John Lewis Gaddis; "Backward Ran Sentences" by Wolcott Gibbs; and the biography "Nikolaus Pevsner: The Life," about the British architectural writer, by Susie Harries.
George Rutherglen
John Barbee Minor Distinguished Professor of Law
Earl K. Shawe Professor of Employment Law
I'm reading "Istanbul: Memories and the City" by Orhan Pamuk, and at the suggestion of Ann Woolhandler and Steve Walt, I just finished "Homecoming: A Novel" by Bernhard Schlink, a modern variation upon the Odyssey.

Bobbie Spellman
Professor of Psychology, Professor of Law
"Thinking, Fast and Slow" by Daniel Kahneman

Siva Vaidhyanathan
Robertson Professor in Media Studies
Chair, Department of Media Studies, University of Virginia
I will be reading a book I should have read months ago, "The Information: A History, a Theory, a Flood," by James Gleick.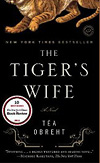 George Yin
Edwin S. Cohen Distinguished Professor of Law and Taxation
Thomas F. Bergin Teaching Professor
"Middlesex: A Novel" by Jeffrey Eugenides
"Rules of Civility: A Novel" by Amor Towles
"The Tiger's Wife: A Novel" by Téa Obreht
Founded in 1819, the University of Virginia School of Law is the second-oldest continuously operating law school in the nation. Consistently ranked among the top law schools, Virginia is a world-renowned training ground for distinguished lawyers and public servants, instilling in them a commitment to leadership, integrity and community service.