UVA Law Professors Preview Supreme Court Case Involving Affirmative Action in College Admissions
The U.S. Supreme Court on Wednesday will hear oral arguments in Fisher v. University of Texas at Austin, a case that could affect the use of race in admissions policies and procedures at public colleges and universities across the country.
A number of University of Virginia law professors — including experts in education law, race and law, constitutional law, the Supreme Court and equal protection — weighed in on the case and its potential implications.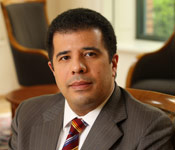 Kim Forde-Mazrui
434-924-3299, kimfm@virginia.edu
Biography
"The forthcoming case before the Supreme Court on affirmative action in higher education, Fisher v. University of Texas, will reveal whether the conservative justices take strict constructionism seriously. That philosophy of constitutional interpretation holds that policy choices by the democratic process ("will of the people"), especially at the state level ("states' rights"), are constitutional unless the text or original meaning of the Constitution forbids them. Even state policies that are unwise are lawful unless the Constitution, as strictly construed, prohibits them.
"A strict constructionist approach would uphold the University of Texas' affirmative action program regardless of whether it is wise policy. The democratic process of the state of Texas has chosen to pursue diversity through paying some attention to race in college admissions, and the text and original meaning of the Constitution do not forbid that practice. Indeed, adherence to precedent, another hallmark of conservative judicial interpretation, also supports the affirmative action policy as the Supreme Court upheld a similar program at the University of Michigan Law School in Grutter v. Bollinger in 2003. Accordingly, if the conservative justices vote to strike down Texas' affirmative action policy, they will reveal that they are not strict constructionists after all."
For a fuller account of Forde-Mazrui's observations, listen to a podcast of his debate with Ward Connerly, sponsored by UVA Law's Federalist Society on March 22, 2012, titled "Affirmative Action Revisited: Fisher v. University of Texas." (More)
Professor Kim Forde-Mazrui's scholarship focuses on equal protection, especially involving race and sexual orientation.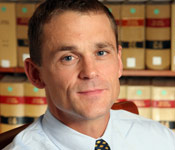 James E. Ryan
"The conservative justices often embrace the principle of judicial restraint, which involves trusting local and state officials to do their jobs and hewing close to the language and original understanding of the constitutional text. To second-guess the decision of the public officials running the University of Texas, and to do so based on a constitutional provision that clearly was never meant to stand in the way of affirmative action, would run strongly counter to the principle of judicial restraint.
"You might love or hate affirmative action as a matter of policy. But that's just the point: it is a policy question for the legislature, not the courts. If the Supreme Court strikes down the plan, it will be as activist a decision as any from the Warren Court and should be seen for what it is: legislating from the bench."
Professor James E. Ryan is an expert in education law, civil rights and constitutional law, and is the author of "Five Miles Away, A World Apart: One City, Two Schools, and the Story of Educational Opportunity in Modern America."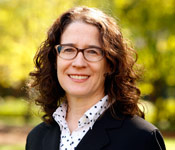 Deborah Hellman
434-243-9123, dh9ev@virginia.edu
Biography
"In Fisher v. University of Texas at Austin, the Supreme Court will decide whether to stand by its decision in Grutter v. Bollinger holding that race may be used in university admissions so long as it is one factor among many that together help to predict whether a prospective student will increase diversity, broadly understood, in the classroom and on campus. Were the court to say that it may not, we would find ourselves in the odd position that a university may consider almost any other factor about a student except race. Under such an approach, UT could consider the fact that a student plays an uncommon sport (a discus thrower for the track and field team, for example), speaks an unusual language in the home, or is challenged by a disability, but not race. If a student's race were truly meaningless in today's society, then perhaps this interpretation of the Equal Protection Clause would do no harm. But of course this is not the case.
"It would be ironic indeed if the Equal Protection Clause were interpreted to make racial diversity the only form of diversity that could not be recognized and validated in the admissions process at public universities."
Professor Deborah Hellman's work focuses on discrimination and equality. She is the author of "When Is Discrimination Wrong?" and is co-editing "The Philosophical Foundations of Discrimination Law."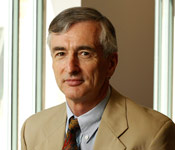 George Rutherglen
434-924-7015, gar3h@virginia.edu
Biography
"The very fact that the Supreme Court decided to hear this case indicates that several justices are dissatisfied with the application of the existing constitutional standards for affirmative action in higher education."
Professor George Rutherglen is an expert on affirmative action, employment discrimination, civil rights and the Supreme Court.
Founded in 1819, the University of Virginia School of Law is the second-oldest continuously operating law school in the nation. Consistently ranked among the top law schools, Virginia is a world-renowned training ground for distinguished lawyers and public servants, instilling in them a commitment to leadership, integrity and community service.