Law School Faculty Share Summer Reading Picks
Members of the University of Virginia School of Law faculty shared what they are reading over the summer.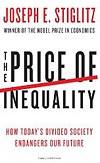 Paul Stephan
John C. Jeffries, Jr., Distinguished Professor of Law
Director, Graduate Studies Program
Two work-related but very pleasurable books that I am plowing through at the moment are Joseph E. Stiglitz, "The Price of Inequality," and Simon Baron-Cohen, "The Science of Evil: On Empathy and the Origins of Cruelty."
Two less professional books that I have just finished, and were great fun, were Robert Caro, "The Passage of Power: The Years of Lyndon Johnson," and Evan Thomas, "Robert Kennedy: His Life," which must be read together.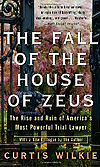 George Geis
John V. Ray Research Professor of Law
Director, Program in Law & Business
I am doing some research on shareholder lawsuits, so I've just ordered these two books for weekend reading: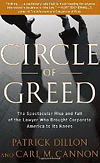 Curtis Wilkie, "The Fall of the House of Zeus: The Rise and Ruin of America's Most Powerful Trial Lawyer"
Patrick Dillon, Carl Cannon, "Circle of Greed: The Spectacular Rise and Fall of the Lawyer Who Brought Corporate America to Its Knees"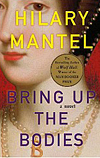 Risa L. Goluboff
Professor of Law
Professor of History 
Non-work: Hilary Mantel, "Bring Up the Bodies"
Work: Many, many books on the 60s and the counterculture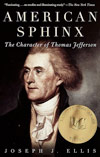 Kevin Donovan
Senior Assistant Dean for Career Services
Joseph J. Ellis, "American Sphinx: The Character of Thomas Jefferson"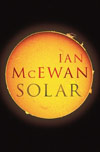 Ian McEwan, "Solar"
Richard Orodenker, "The Phillies Reader"
Tomiko Brown-Nagin, "Courage to Dissent: Atlanta and the Long History of the Civil Rights Movement"

Toby Heytens
Associate Professor of Law
For work, a huge number of U.S. Court of Appeals decisions
For pleasure, "A Song of Ice and Fire" by George R.R. Martin

Robert Sayler
Professor, General Faculty
Jonathan Haidt, "The Righteous Mind: Why Good People are Divided by Politics and Religion"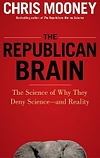 Thomas E. Mann and Norman J. Ornstein, "It's Even Worse Than It Looks: How the American Constitutional System Collided With the New Politics of Extremism"
Chris Mooney, "The Republican Brain: The Science of Why They Deny Science — and Reality"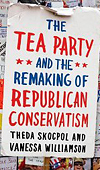 Theda Skocpol and Vanessa Williamson, "The Tea Party and the Remaking of Republican Conservatism"
E.J. Dionne Jr., "Our Divided Political Heart: The Battle for the American Idea in an Age of Discontent"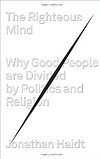 Martha Ballenger
Assistant Dean for Student Affairs 
I get together with my four best friends from Duke every year — this year in Portland, Ore., in July. We're reading "The Righteous Mind: Why Good People are Divided by Politics and Religion" by Jonathan Haidt. It was suggested by one of the other "girls," but it turns out that Haidt is in the Psychology Department here at UVA.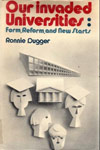 Siva Vaidhyanathan
Robertson Professor in Media Studies
Chair, Department of Media Studies, University of Virginia
For work I am reading Ronnie Dugger's 1974 classic, "Our Invaded Universities: Form, Reform and New Starts."
Founded in 1819, the University of Virginia School of Law is the second-oldest continuously operating law school in the nation. Consistently ranked among the top law schools, Virginia is a world-renowned training ground for distinguished lawyers and public servants, instilling in them a commitment to leadership, integrity and community service.