Close Out the Year With a Good Book: Reading Recommendations from UVA Law Faculty, Staff
Our annual tradition is back — University of Virginia School of Law faculty and administrators shared a few of the books they will be reading over winter break, as well as their favorite books they read in 2014.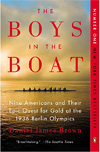 Kenneth S. Abraham
David and Mary Harrison Distinguished Professor of Law
Best book I read this year: I just finished "The Boys in the Boat," about the 1936 Olympic men's-8 rowing team.
On my reading list: Right now I am reading "The Autobiography of Benjamin Franklin," and I am looking forward to Michael Connolly's "The Burning Room."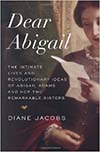 Brenda Baddley
Program Assistant/Administrator, Graduate Studies Program
Best book I read this year: "Dear Abigail: The Intimate Lives and Revolutionary Ideas of Abigail Adams and Her Two Remarkable Sisters," by Diane Jacobs
On my reading list: (A book splurge for myself) "Ever Yours: The Essential Letters," by Vincent Van Gogh (edited by Leo Jansen, Hans Luijten and Nienke N. Bakker) and if Santa remembers, "The Cinderella Murder," by Mary Higgins Clark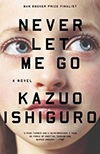 Charles Barzun
Armistead M. Dobie Professor of Law
On my reading list: Exams, but I'm also reading "Never Let Me Go" by Kazuo Ishiguro.
Darryl Brown
O. M. Vicars Professor of Law; E. James Kelly, Jr.-Class of 1965 Research Professor of Law
On my reading list: I'm hoping to make time for Sven Beckert's "Empire of Cotton: A Global History," and, with luck, Anthony Doerr's "All the Light We Cannot See."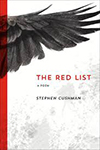 Jon Cannon
Blaine T. Phillips Distinguished Professor of Environmental Law; Director, Environmental and Land Use Law Program
On my reading list: I'm reading "Red List," a book-length poem by Stephen Cushman of the University of Virginia English Department.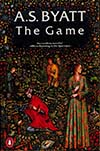 Grace Applefeld Cleveland
Director of Admissions
Best books I read this year:  "The Boys in the Boat," by Daniel James Brown and "Citizens of London," by Lynne Olson.
On my reading list: "The Game," by A.S. Byatt and "Little Failure," by Gary Shteyngart.
George Cohen
Brokaw Professor of Corporate Law
On my reading list: "My Promised Land: The Triumph and Tragedy of Israel," by Ari Shavit.

Anne Coughlin
Lewis F. Powell, Jr., Professor of Law; Co-Director, Program in Law and Public Service
On my reading list: "Honeymoon," by Patrick Modiano, and "On the Run: Fugitive Life in an American City," by Alice Goffman.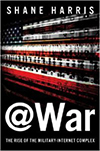 Ashley Deeks
Associate Professor of Law
On my reading list: "@War: The Rise of the Military-Internet Complex," by Shane Harris.
Michael Doran
Roy L. & Rosamond Woodruff Morgan Professor of Law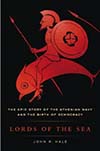 Best book I read this year: I am finishing up Ron Chernow's "Alexander Hamilton." I've enjoyed the book very much, and that's not just because I'm a Treasury alumnus. I know that it's high treason to say so at UVA, but I side with Hamilton over Jefferson any day, on any issue.
On my reading list: Next on my list are John R. Hale's "Lords of the Sea: The Epic Story of the Athenian Navy and the Birth of Democracy" and Margaret MacMillan's "The War that Ended Peace: The Road to 1914," about the run-up to the first World War.
Kevin Donovan


Senior Assistant Dean for Career Services
On my reading list: "For Common Things: Irony, Trust and Commitment in America Today," by Jedediah Purdy; "The Life You Save May Be Your Own: An American Pilgrimage," by Paul Elie; "The New Man," by Thomas Merton; and "The Personality Puzzle," by David C. Funder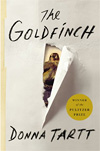 Sarah Esterhay
Director of Career Services
Best book I read this year: "The Luminaries," by Eleanor Catton. On my reading list: "The Goldfinch," by Donna Tartt.
Cordel Faulk
Interim Assistant Dean for Admissions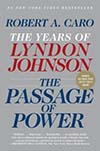 On my reading list: This holiday season I am reading "The Presidents Club: Inside the World's Most Exclusive Fraternity," by Nancy Gibbs and Michael Duffy. On my novel list is a book by my favorite author, Jay Bell, "Something Like Spring" — he should be a bigger deal than he is.
Best book I read this year: I just finished reading "The Passage of Power: The Years of Lyndon Johnson," Book four, by Robert Caro. Caro's take on Johnson continues to be worth a reader's time — and his dissection of the dynamics of the 1960 election is quite interesting.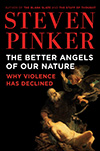 Brandon Garrett
Professor of Law
On my reading list: I'm reading this Steven Pinker book on [UVA Law professor] John Monahan's recommendation (and he lent me the book), "The Better Angels of Our Nature: Why Violence Has Declined." But I also plan to read "Just Mercy: A Story of Justice and Redemption" by Bryan Stevenson.
Risa Goluboff

John Allan Love Professor of Law; Justice Thurgood Marshall Distinguished Professor of Law; Professor of History
On my reading list: "This Close," by Jessica Francis Kane; "Down in the Chapel: Religious Life in an American Prison," by Joshua Dubler. 
Patrice Hayden
Director of Law Firm Recruiting
On my reading list: "Belong to Me," by Marisa De Los Santos and "The Good Lord Bird," by James McBride.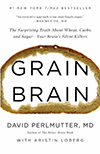 Jennifer Hulvey
Director of Financial Aid
Best book I read this year:My best read this year was "Grain Brain: The Surprising Truth About Wheat, Carbs, and Sugar — Your Brain's Silent Killers," by David Perlmutter and Kristin Loberg. It's a really compelling look at the effect of diet on brain health.

Leslie Kendrick
Albert Clerk Tate, Jr., Professor of Law
With a newborn and two young children out of school, I won't do much leisure reading over the break. I will, however, read many children's books, a large number of which are in verse. If you have not perused the genre since your nonage, you may be unaware that most children's poetry, like most poetry generally, is bad. Here are a few refreshing exceptions:
"Trucks Roll," by George Ella Lyon: Lively verse, engaging pictures, bonus points in our household for subject matter.
"Where is the Green Sheep," by Mem Fox: Simple, lithe and crisp as an apple.
"The Gruffalo," by Julia Donaldson and Axel Scheffler: A modern classic — flawless verse and the compelling narrative structure of a fable. Like "Harry Potter," the British original is slightly different from, and superior to, the American version.
"Mother Goose Nursery Rhymes": The collective unconscious of early modern England was better at this than 90 percent of people calling themselves children's book authors today.
If you find yourself having either to read or to purchase a children's book, reach for one of these.

Annie Kim
Assistant Dean for Public Service; Director, Mortimer Caplin Public Service Center
On my reading list: I'm hoping to finish volume 1 of Austrian novelist Robert Musil's sprawling, brilliant classic, "The Man Without Qualities."
The best book I read this year: Richard Lattimore's verse translation of Hesiod's "The Shield of Herakles."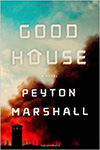 Polly Lawson
Assistant Dean for Graduate Studies
On my reading list: I'm looking forward to reading "Goodhouse: A Novel," by Peyton Marshall, a friend and high school classmate of mine. I also highly recommend "Little Princes: One Man's Promise to Bring Home the Lost Children of Nepal," by Conor Grennan, friend and husband of my dear friend and law school classmate, Liz Flanagan Grennan '01.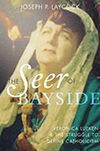 Douglas Laycock
Robert E. Scott Distinguished Professor of Law; Class of 1963 Research Professor in Honor of Graham C. Lilly and Peter W. Low; Professor of Religious Studies
Best books I read this year: "The Passage of Power: The Years of Lyndon Johnson," by Robert Caro, carrying the biography of Lyndon Johnson from 1958 through his years in the wilderness as vice president, the assassination and the extraordinary presidential transition culminating in the Civil Rights Act of 1964. And "The Information: A History, A Theory, A Flood," by James Gleick, a history of information and its transmission, from 'talking drums' to the Internet.
On my reading list: I hope to read over the holidays "The Seer of Bayside," by Joseph Laycock, about a Catholic woman in Queens who claimed to receive frequent messages from the Virgin Mary, including the news that Pope Paul VI was a Communist impersonator. Pretty cool when you get to read your child's book.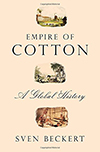 Jessica Lowe
Associate Professor of Law
On my reading list: "Revolutionary Ideas," by Jonathan Israel, and "Empire of Cotton: A Global History," by Sven Beckert.
Edith Morris
Special Assistant to the Dean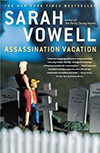 Best book I read this year: I am in the middle of "Assassination Vacation," by Sarah Vowell.
On my reading list: "The Housekeeper and the Professor," by Yoko Ogawa, and "Big Stone Gap," by Adriana Trigiani.
Saikrishna Prakash
James Monroe Distinguished Professor of Law; Horace W. Goldsmith Research Professor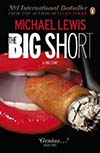 Best book I read this year:I'm reading "The Big Short: Inside the Doomsday Machine," by Michael Lewis. Eye-opening!
Steve Snider
Academic Technical Specialist
On my reading list: I'm planning on finishing up "Capital in the Twenty-First Century," by Thomas Piketty.
Best books I read this year: My more recent favorites would be "Supernatural Strategies for Making a Rock 'n' Roll Group," by Ian F. Svenonius, "Point Omega," by Don DeLillo, and "Living with Complexity," by Donald A. Norman."

J.H. "Rip" Verkerke
Professor of Law; Director, Program for Employment and Labor Law Studie
On my reading list: I'm currently reading Steven Pinker's fresh new take on a style manual called "The Sense of Style: The Thinking Person's Guide to Writing in the 21st Century." It's both exceptionally well-written and genuinely insightful. Highly recommended for anyone who has ever felt hamstrung by the far more didactic Strunk & White.
In a lighter vein, I am also relishing a third reading of the incomparable Aubrey and Maturin series by Patrick O'Brian. All 20 of these historical novels are full of humanity and delightful wit. If you enjoy the first book, prepare for nearly 7,000 pages of adventure and intrigue in every corner of the world's oceans. Don't let the mediocre film adaptation dissuade you from reading this epic series.
Steve Walt
Percy Brown, Jr., Professor of Law; John V. Ray Research Professor of Law
On my reading list: "Bloodlands: Europe Between Hitler and Stalin," by Timothy Snyder, and "The Ruling Caste: Imperial Lives in the Victorian Raj," by David Gilmour.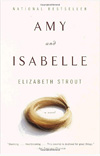 George Yin
Edwin S. Cohen Distinguished Professor of Law and Taxatio
On my reading list: For nonfiction, I am about halfway through Robert Caro's magisterial volume, "The Power Broker: Robert Moses and the Fall of New York." It's a very long read, but absolutely fascinating to anyone interested in politics and power. Caro won his first Pulitzer Prize for Biography with this book, published in 1974.
For fiction, I have almost finished reading "Amy and Isabelle," Elizabeth Strout's first novel. She is the author of the more recent novel, "Olive Kitteridge," which I also enjoyed.
Founded in 1819, the University of Virginia School of Law is the second-oldest continuously operating law school in the nation. Consistently ranked among the top law schools, Virginia is a world-renowned training ground for distinguished lawyers and public servants, instilling in them a commitment to leadership, integrity and community service.