Seminars Explore Legal Ethics, Morality Through Popular Literature and Film
Not every law school class has to be loaded with Latin and steeped in legal precedent. Sometimes a little Marlon Brando can be instructive, too.
Each year at the University of Virginia School of Law, more than a dozen professors put their unique stamp on the course Seminar in Ethical Values, which is structured around popular books, films and even simulations in order to spark discussion about lawyers' ethical and moral responsibilities. The one-credit seminars are typically taught in the professors' homes or other informal settings, and resemble a book or film club, but are focused on a particular theme.
Criminal law and procedure expert Anne Coughlin, for example, teaches with the theme "crime and punishment."
"As soon as I get my roster of students, I send them a note and suggest that they start reading 'Crime and Punishment' in August," Coughlin said.
But she also includes cinematic offerings, such as the Woody Allen film "Match Point."
Michael Gilbert, who teaches courses on the political process, and Micah Schwartzman, who teaches courses on the First Amendment, will present a seminar this year organized around the topic of inequality. "Specifically, inequality of wealth and opportunity," Gilbert said.
Their tentative reading list includes classic fiction such as "The Grapes of Wrath" and modern nonfiction such as "Nickel and Dimed: On (Not) Getting By in America," written by journalist Barbara Ehrenreich, who went undercover to report on what it's like to work a minimum-wage job.
Other seminars are less reading-intensive. Rule of law expert Thomas Nachbar's seminar consists exclusively of film, including "The Godfather" and "Apocalypse Now."
 
Select Past and Upcoming Seminar Assignments
Past Books:
"Into the Wild" by Jon Krakauer
"Walden" by Henry David Thoreau
Past Films and Television:
"The Wire"
"Taxi Driver"
"M"
"Paths of Glory"
"Touching the Void"
"Memento"
"Crimes and Misdemeanors"
"Mulholland Drive"
"Solaris"(Tarkovsky version)
"Groundhog Day"
"Black Swan"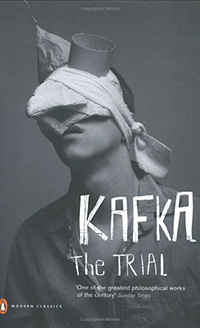 "Giro Dreams of Sushi"
"My Dinner with Andre"
"Talk to Her"
"Patton"
"Frost/Nixon""True Grit" (Coen Brothers version)
"A Man for All Seasons"
 
Books: 
"War and Peace" by Leo Tolstoy
"Give War and Peace a Chance" by Andrew Kaufman
Past Books: 
"The Happiness Hypothesis" by Jonathan Haidt
"Primal Leadership" by Daniel Goleman
"How We Decide" by Jonah Lehrer
"The Secret Sharer" by Joseph Conrad
"Hunger of Memory" by Richard Rodriguez
"The Last Report on the Miracles at Little No Horse" by Louise Erdrich
"Tar Baby" by Toni Morrison
"Journey into America: The Challenge of Islam" by Akbar Ahmed
"Imperial Life in the Emerald City: Inside Iraq's Green Zone" by Rajiv Chandrasekaran
"Understanding Law in Micronesia" by Brian Z. Tamanaha
"Metamorphosis" by Franz Kafka
"Lord of the Flies" by William Golding
"One Flew Over the Cuckoo's Nest" by Ken Kesey
"Notes from Underground" by Fyodor Dostoyevsky
"The Human Stain" by Philip Roth
"A Thousand Acres" by Jane Smiley
"The Cry for Myth" by Rollo May
"A Separate Peace" by John Knowles
"Moses and Monotheism" by Sigmund Freud
"Fear and Trembling" by Soren Kierkegaard
"Tuesdays with Morrie" by Mitch Albom
Past Plays:
"The Tempest" by Shakespeare
"Hamlet" by Shakespeare
"King Lear" by Shakespeare
"The Merchant of Venice" by Shakespeare
"Measure for Measure" by Shakespeare
"Pygmalion" by George Bernard Shaw
"A Doll's House" by Henrik Ibsen
"A Raisin in the Sun" by Lorraine Hansberry
 
Books:
"Crime and Punishment" by Fyodor Dostoevsky
"The Trial" by Franz Kafka
"On The Run: Fugitive Life in an American City" by Alice Goffman
 
Films:
"Enron: The Smartest Guys in the Room"
"Match Point"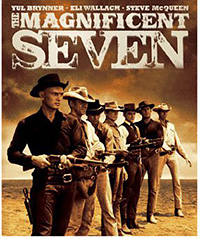 Past Books:
"The Wisdom of Teams: Creating the High-Performance Organization" by Jon R. Katzenbach and Douglas K. Smith
"The Five Dysfunctions of a Team: A Leadership Fable" by Patrick Lencioni
 
Past Films:
"Hoosiers"
"The Bridge on the River Kwai"
"The Magnificent Seven"
"Hollywood's Classic Comedy Teams" (selected episodes from DVD series)
"
The Deep Dive
," ABC Nightline
Team Simulation Exercises:
Lost at Sea, The Root Beer Game, Moon Landing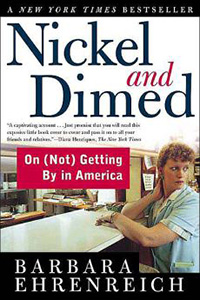 Books:
"The White Tiger" by Aravind Adiga
"The Grapes of Wrath" by George Steinbeck
"Nickel and Dimed: On (Not) Getting By in America" by Barbara Ehrenreich
Past Books:
"The Trial" by Franz Kafka
"Catch-22" by Joseph Heller
"Cat's Cradle" by Kurt Vonnegut
 
Books:
"I Don't Know How She Does It" by Allison Pearson
"Get to Work" by Linda Hirshman
"The Partner Track" by Helen Wan
"Overwhelmed: Work, Love, and Play When No One Has the Time" by Brigid Schulte
"Lean In" by Sheryl Sandberg
 
Books:
"Class: A Guide Through the American Status System" by Paul Fussell "Between Barack and a Hard Place: Racism and White Denial in the Age of Obama" by Tim Wise "Beyond (Straight and Gay) Marriage: Valuing All Families under the Law" by Nancy D. Polikoff "Nonbeliever Nation: The Rise of Secular Americans" by David Niose
Film:
"Paris is Burning"
Past Books:
"Beloved" by Toni Morrison
"The Heart Is a Lonely Hunter" by Carson McCullers
"Their Eyes Were Watching God" by Zora Neale Hurston
"Snow Falling on Cedars" by David Guterson
"Cry, the Beloved Country" by Alan Paton
"Dessa Rose" by Sherley A. Williams
"Why Are All the Black Kids Sitting Together in the Cafeteria?" by Beverly Daniel Tatum
"Things Fall Apart" by Chinua Achebe
"Interpreter of Maladies" by Jhumpa Lahiri
"The Accidental Asian" by Eric Liu
"Dreams from My Father: A Story of Race and Inheritance" by Barack Obama
"Ain't I a Woman: Black Women and Feminism" by Bell Hooks
"Why We Can't Wait" by Dr. Martin Luther King Jr.
"The Namesake" by Jhumpa Lahiri
"The Color of Water: A Black Man's Tribute to His White Mother" by James McBride
"Justice: What's the Right Thing to Do?" by Michael Sandel
"Law Touched Our Hearts: A Generation Remembers Brown v. Board of Education"  by Mildred W. Robinson and Richard J. Bonnie
"What Else But Home: Seven Boys and an American Journey Between the Projects and the Penthouse" by Michael Rosen
"Asylum Denied: A Refugee's Struggle for Safety in America" by David Ngaruri Kenney and Philip G. Schrag
"The Audacity of Hope: Thoughts on Reclaiming the American Dream" by Barack Obama
 
Films: 
"Son of the Bride" ("El Hijo de la Novia")
"Away from Her"
"King Lear"
"Mid-August Lunch" ("Pranzo di Ferragosto")
"Amour"
Past Films:
"Women on the Verge of a Nervous Breakdown"
("Mujeres al Borde de un Ataque de Nervios")
"Live Flesh" ("Carne Tramula")
"Broken Embraces" ("Abrazos Rotos")
"The Skin I Live In" ("La Piel que Habito")
"I'm So Excited" ("Los Amantes Pasajeros")
 
Books:
"To Purge This Land with Blood" by Stephen B. Oates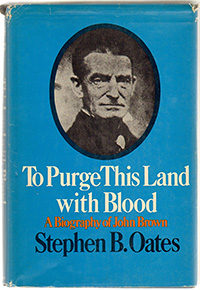 "Landscape Turned Red" by Stephen W. Sears
"Confederates in the Attic" by Tony Horwitz Film:"Glory"
Field Trip:
Visit to Manassas National Battlefield Park
 
Books:
"The Omnivore's Dilemma" by Michael Pollan
"Undaunted Courage" by Stephen Ambrose
"The Orphan Master's Son" by Adam Johnson
"Middlesex" by Jeffrey Eugenides
"The Happiness Hypothesis" by Jonathan Haidt
Founded in 1819, the University of Virginia School of Law is the second-oldest continuously operating law school in the nation. Consistently ranked among the top law schools, Virginia is a world-renowned training ground for distinguished lawyers and public servants, instilling in them a commitment to leadership, integrity and community service.