UVA Law Admissions Offers 6 Strategies to Make Your Application Shine
The University of Virginia School of Law receives thousands of applications each year from prospective law students. With only several hundred seats available per J.D. class, the admissions process may seem a bit like playing the lottery. But Admissions Office personnel say there are several strategies applicants can use to make your application stand out.
Here are six tips from the office's recently released podcasts.
Do exceptional undergraduate work.
Assistant Dean and Chief Admissions Officer Cordel Faulk '01 said he counsels undergraduates seeking advice to make sure they keep an eye on their grades. While grade point average is only one part of their application, it's something they'll have control over for years, rather than the one or few times they'll take the LSAT, for example.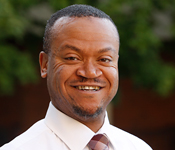 "[GPA is] what you have the most control over for the longest amount of time, so don't let that slip," he said.
In addition, he said, admissions personnel know which schools and undergraduate classes are more difficult, and weigh their considerations accordingly.
Make connections to have a great letter of recommendation.
More than just doing well as undergraduates, students need to leave a lasting impression on their professors or others who may recommend them, Faulk said.
"Most letters of recommendation are positive, so that's what kind of throws people off," he said. "They think they're all going to be good, so we're not going to pay any attention to them. No, that's not the case. Most of them are positive — but the degree of positivity makes letters of recommendation very, very, very helpful."
He said the best letters show the recommender knew the applicant well.
Apply early.
Director of Admissions 
Grace Applefeld Cleveland '09
 said rather than waiting until closer to the spring deadline to apply, it's wise to take advantage of the time period in the fall when application readers have fresh eyes and more seats in the class to offer.
"That's really the beauty and the curse of the rolling admissions cycle," Cleveland said. "If you apply on day one, you're going to get read in a very different way than if you apply on March 7."
Faulk advised taking the LSAT the June before the admissions season starts, rather than when most people take it, in October. If you don't score well, you still have time to take the test again.
"If you take it in June and apply early, you're putting yourself in a very strong position," he said.
Display your best Skype etiquette.
After several sets of eyes have reviewed applicants on paper, the Admissions Office interviews qualified applicants, usually via Skype. The 10-15 minute interviews are meant to be informal conversations. But be careful not to be too informal.
Director of Financial Aid Jennifer Hulvey, who also conducts interviews for Admissions, said there's a difference between being relaxed and being sloppy.
"Occasionally I will interview a student and clearly in the background is their unmade bed and their dirty clothes and the remains of their breakfast sitting beside them," Hulvey said. "And it just gives a sense you were not thoughtfully preparing for the interview."
Communicate why you'd make a great fit.
On paper, in interviews and during Law School outreach events, successful candidates demonstrate an understanding of what makes the Law School a great place to learn, and they convey what they can contribute to the community.
"We and most admissions committees want somebody who is out [and] engaged with the world," Faulk said.
He said involvements such as internships and community and campus activities may be good indicators that candidates are prepared for UVA Law's fast-paced, collegial environment.
"The admissions process is not solely numbers-driven," Faulk said. "The numbers make us comfortable [to say], 'OK, this is the type of person who can survive at this level of rigor of law school. It's the rest of the application that gets us excited to invite somebody through the door."
Remember, "There's no rubric."
In truth, there's no one formula that makes for a successful UVA Law applicant.
"What people want is a rubric, and there's no rubric," Faulk said.
Perhaps the surest bet, however, in addition to having great academic credentials, strong recommendations and some real-world experience, is simply being a person of substance.
"Go out and live an interesting life," Faulk said. "Go do things that are interesting and exciting and important to you. Then show that to us. That's what captures our attention. Not someone who's just checking off boxes."
For more extensive advice and insights from the Admissions Office, listen to these in-depth podcasts:
Admissions Office Podcasts
Director of Admissions Grace Applefeld Cleveland and Assistant Director of Admissions Holly Bennett detail how the process works, and Assistant Dean and Chief Admissions Officer Cordel Faulk discusses the "two-way street" that's integral to the process.
Assistant Dean and Chief Admissions Officer Cordel Faulk gives his personal story about how he got into law school, talks LSAT strategy and explains why "there's no rubric" to getting into Virginia Law.
Director of Admissions Grace Applefeld Cleveland and Director of Financial Aid Jennifer Hulvey comment on what works, and what doesn't work, in personal statements and applicant interviews. 
Founded in 1819, the University of Virginia School of Law is the second-oldest continuously operating law school in the nation. Consistently ranked among the top law schools, Virginia is a world-renowned training ground for distinguished lawyers and public servants, instilling in them a commitment to leadership, integrity and community service.
Associate Director of Communications and Senior Writer