Shaping Justice Awards: 6 to Be Honored by UVA Law for Outstanding Public Service
Awards Will Be Given at Conference Feb. 3
As part of an inaugural conference at the University of Virginia School of Law, six alumni will be honored for their career contributions to law and public service. The award-winners include the founder of two of Virginia's public defenders' offices and a member of the legal team prosecuting the accused mastermind of the Sept. 11 attacks.
The recipients will receive the awards Feb. 3 at the Shaping Justice conference, which will be hosted at the Law School Feb. 3-4 by the Public Service Center at UVA Law, the Program in Law and Public Service and the student-run Public Interest Law Association, in honor of the 20th anniversary of the Mortimer Caplin Public Service Center.
The honorees are James Hingeley '76, winner of this year's lifetime achievement recognition, Vijay Shanker '99, Jennifer Ricketts '88, U.S. Navy Lt. Jacqueline Leonard '11, Robert Lee '92 and Stephen Pevar '71.
Shaping Justice Award for Lifetime Achievement in Public Service: Jim Hingeley '76, Charlottesville-Albemarle Public Defender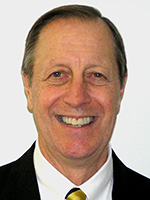 During a 25-year career, the recently retired Hingeley started public defenders' offices in Lynchburg and, later, Charlottesville, where he retired in August.
His work beyond direct client representation included outreach to the police, to better handle residents with mental health crises; to the courts, to improve evidence-based decisions; and to the general public, through his participation in the Citizen's Advisory Committee.
"He always wanted the clients he represented to have fair trials and the best possible outcomes," said Lacey Parker '05, who nominated him for the award.
Hingeley said he's glad not only to receive the award, but that it comes from his alma mater placing emphasis on public service.
"This newly established award will help make students aware of the benefits and rewards of public service careers," he said. "It's great for me to be among the first of what promises to be a long line of accomplished public servants receiving the award."
Prosecution Award: Vijay Shanker '99, Justice Department, Criminal Division, Appellate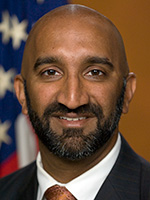 Shanker is an attorney in the Appellate Section of the Criminal Division at the U.S. Department of Justice who has briefed and argued numerous criminal appeals.
From June 2013 to February 2014, he served as acting deputy chief of staff and counselor to the assistant attorney general for the Criminal Division.
In addition to his regular duties, he is part of a litigating team in the case of Khalid Shaikh Mohammad, who is accused of orchestrating the Sept. 11, 2001, terror attacks.
"Mr. Shanker has secured dozens of appellate victories for the government, defending the convictions of violent carjackers and robbers, fraudsters and corrupt public officials, drug dealers, narcoterrorists and exploiters of children," said Dee Martin '01 in her nomination letter.
Government Award: Jennifer Ricketts '88, Justice Department, Civil Division, Federal Programs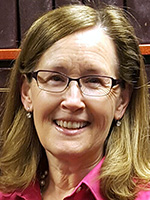 Ricketts oversees an office of more than 100 attorneys as director of the Civil Division of the Federal Program's Branch of the U.S. Department of Justice. The branch defends against constitutional challenges to federal statutes and lawsuits against government policies and decisions.
Her nominator, Brad Rosenberg '99, said she ably oversees an expansive portfolio of high-profile cases, including defending against challenges to the Affordable Care Act.
"Through her work at the branch, Ms. Ricketts ensures that governmental interests are well-represented before district courts, thus ensuring that governmental policies can be implemented in the face of serious, precedent-setting challenges," Rosenberg said.
Public Defense Award: Lt. Jacqueline Leonard '11, U.S. Navy JAG
Leonard, a judge advocate general in the U.S. Navy, has rendered legal service, including pro bono help, to more than 400 active-duty and retired members of the armed forces.
Nominator Benjamin Alan Robles '09 said her work is highly regarded, and cited a writ petition on behalf of a client that she had to write on very short notice.
"She wrote so convincingly, the trial judge reversed himself despite the appellate court's declining to hear the case," Robles said.
Legal Aid/Nonprofits Award: Robert E. Lee '92, Virginia Capital Resource Representation Center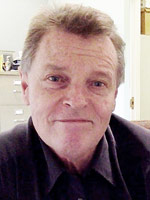 As executive director of the Virginia Capital Resource Representation Center, Lee manages a team of attorneys who have saved the lives of numerous death row inmates — his mission for the last two decades.
His nominator, Teresa Hepler '17, said that Lee is known for his easy management style and his passionate and creative methods of humanizing his clients.
"Mr. Lee is always looking for novel ways to make an argument to the court, or finding a more provocative method to tell his clients' stories to the public," Hepler said.
Human Rights/Civil Rights Award: Stephen Pevar '71, ACLU, Racial Justice Program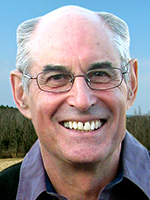 Pevar is a senior staff attorney with the American Civil Liberties Union who specializes in Indian rights and prisoners' rights, free speech of public employees, and the separation of church and state. He began his career as a staff attorney with South Dakota Legal Services on the Rosebud Sioux Indian Reservation.
He is also the author of the Oxford University Press book "The Rights of Indians and Tribes."
King Golden '71, who made the nomination, said "for over 40 years [Pevar] has continued a career devoted to the welfare of some of the most marginalized people in our country…."
Annie Kim, assistant dean for public service and director of the Public Service Center, said all of the recipients of the new award are exemplary.
"The Shaping Justice Awards seek to cast a bright light on UVA Law alumni who have made outstanding contributions to public service lawyering in their respective fields," Kim said. "We congratulate the inaugural recipients of the Shaping Justice Awards and thank them for keeping justice at the forefront of their professional labors."
Founded in 1819, the University of Virginia School of Law is the second-oldest continuously operating law school in the nation. Consistently ranked among the top law schools, Virginia is a world-renowned training ground for distinguished lawyers and public servants, instilling in them a commitment to leadership, integrity and community service.