Lessons in Leadership
Tri-Sector Fellows Meet With Leaders From FCC, Treasury, New York Life
Third-year law students participating in the University of Virginia's Tri-Sector Leadership Fellows Program this year met with experienced leaders — including from the Treasury Department, the Federal Communications Commission and New York Life Insurance Co. — to learn lessons in responsible leadership.
"You quickly learn from hearing everyone's unique story that there is no single leadership quality, but a set of qualities that, above all, requires adaptability," said law student Gannam Rifkah, a fellow in the program.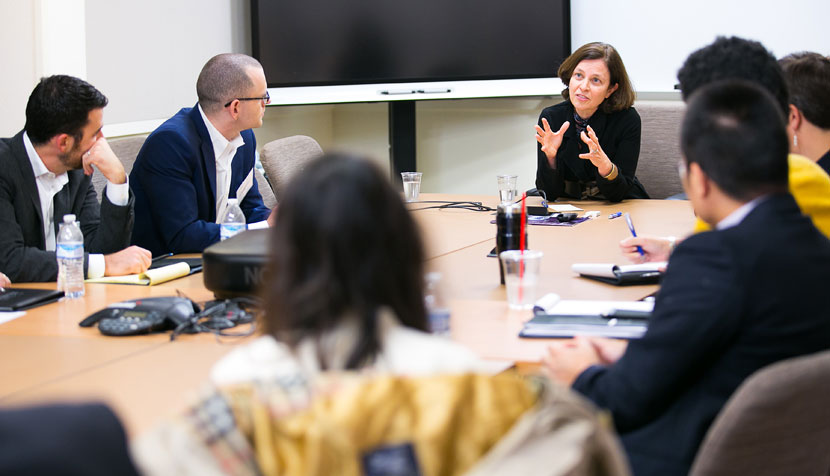 Founded in 1819, the University of Virginia School of Law is the second-oldest continuously operating law school in the nation. Consistently ranked among the top law schools, Virginia is a world-renowned training ground for distinguished lawyers and public servants, instilling in them a commitment to leadership, integrity and community service.