These Class of 2017 Graduates Met at UVA Law — Now They're Bonded for Life
Graduation has once again come and gone at the University of Virginia School of Law. It's often a time for saying "farewell" to friends — but these members of the Class of 2017 said they plan to stay connected with their best friends over the long haul.
A Team Paying It Forward
Hannah Dunham, Arianna Lacerte and Madison Marcus met at the admitted students open house before they reconnected in the spring semester of their first year. All three volunteered for the Admissions Office.
"We had such a great recruiting experience as admitted students and all wanted to pay it forward for future students," Marcus said.
They also all played softball during law school, though "Hannah is the only one with real talent," Marcus said. "Anna and I watched her team, UVA Co-Rec Gold, from the sidelines during the North Grounds Softball League Invitational for the past two years."
Lacerte said they've enjoyed exploring Charlottesville, visiting restaurants and wineries as study breaks.
After taking the bar, Marcus will work at Alston & Bird in Atlanta, Dunham will work for O'Melveny & Myers in Washington, D.C., and Lacerte will join Proskauer Rose in New York.
"I'm looking forward to having friends to stay with all down the East Coast," Lacerte said.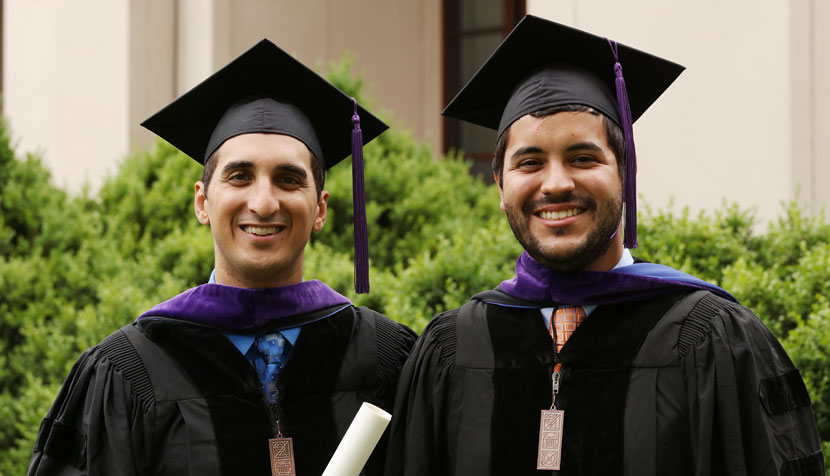 Gannam Rifkah and Zach Alvarez
When Section A Met Section B
Gannam Rifkah and Zach Alvarez first met in Civil Procedure class, though they were in different sections. Their friendship developed more while they served on the executive board of Lambda Law Alliance during their second year.
They realized they had a mutual affinity for cats and Taco Bell, among other things.
"We both hate cooking and love eating, so grabbing a bite together is an almost daily occurrence," Rifkah said.
The pair are headed to Washington, D.C., next — Alvarez will work at Hogan Lovells and Rifkah will work at Clifford Chance. They will share an apartment.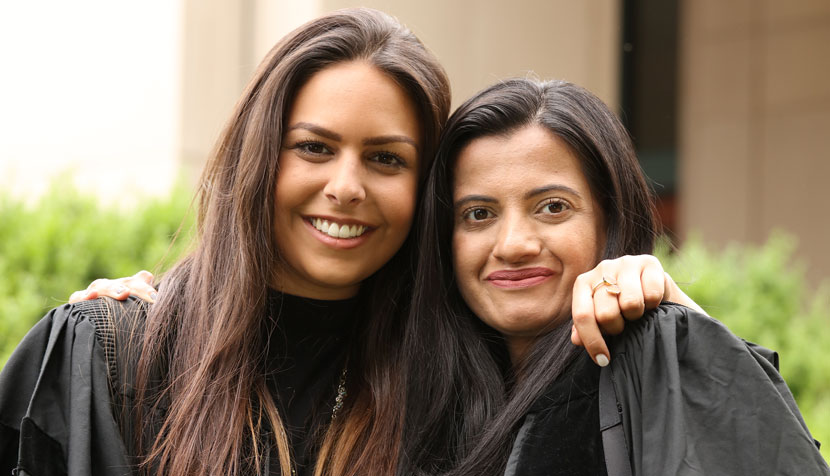 Stephanie Jebeyli and Gita Athreya
A Poolside Bond Flowers
Two LL.M. students, Gita Athreya and Stephanie Jebeyli, bonded at the Ivy Gardens pool in August when school started.
"We were surprised by the cultural similarities we shared," they said. Jebeyli is from Lebanon and Athreya is from India.
The two share a love for studying, listening to music on Jebeyli's record player and watching "Law & Order: SVU" together every night. (Their favorite character is Manhattan Assistant District Attorney Rafael Barba). Tacos also unite this pair, but they prefer to get them at La Michoacana.
Both will be studying for the New York bar in Charlottesville this summer, then will look for jobs in New York — Jebeyli at a firm and Athreya as in-house counsel.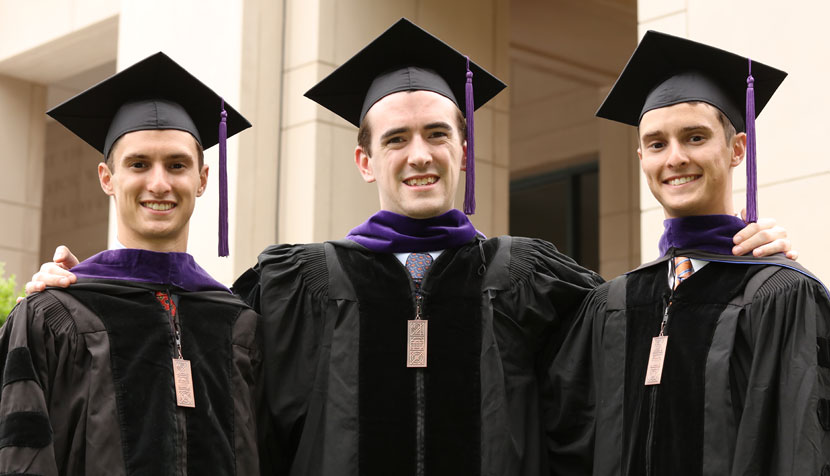 Zach Nemtzow, Kevin Palmer and Alex Nemtzow
'Good Will' Friendship
Just days before law school started in 2014, movie star Robin Williams died. Then–first-years Alex and Zach Nemtzow invited members of the Class of 2017 over to watch "Good Will Hunting" in honor of Williams.
Kevin Palmer, who was in the same section as Alex, met Zach — and the rest was history, they said.
"We all initially bonded over our Massachusetts roots and time spent in Alexandria, Virginia," Palmer said.
They also have a common interest in politics, cars and Boston sports — and they liked to cook together, including as a way to relieve stress during finals.
During their 2L summer, they shared an apartment in Boston. In the fall, they will return to the city to join the law firm WilmerHale. In August 2018, Palmer will head to Las Vegas to clerk on the U.S. Court of Appeals for the Ninth Circuit.
Related News
Founded in 1819, the University of Virginia School of Law is the second-oldest continuously operating law school in the nation. Consistently ranked among the top law schools, Virginia is a world-renowned training ground for distinguished lawyers and public servants, instilling in them a commitment to leadership, integrity and community service.