5/10/15/25: Life After Law School
How's Life? We Catch Up With What Alumni Are Doing 5, 10, 15 and 25 Years Out of Law School
5 Years
Georgia Varlan Man '12
Deputy General Counsel and Chief Compliance Officer, Office of Illinois Gov. Bruce Rauner Chicago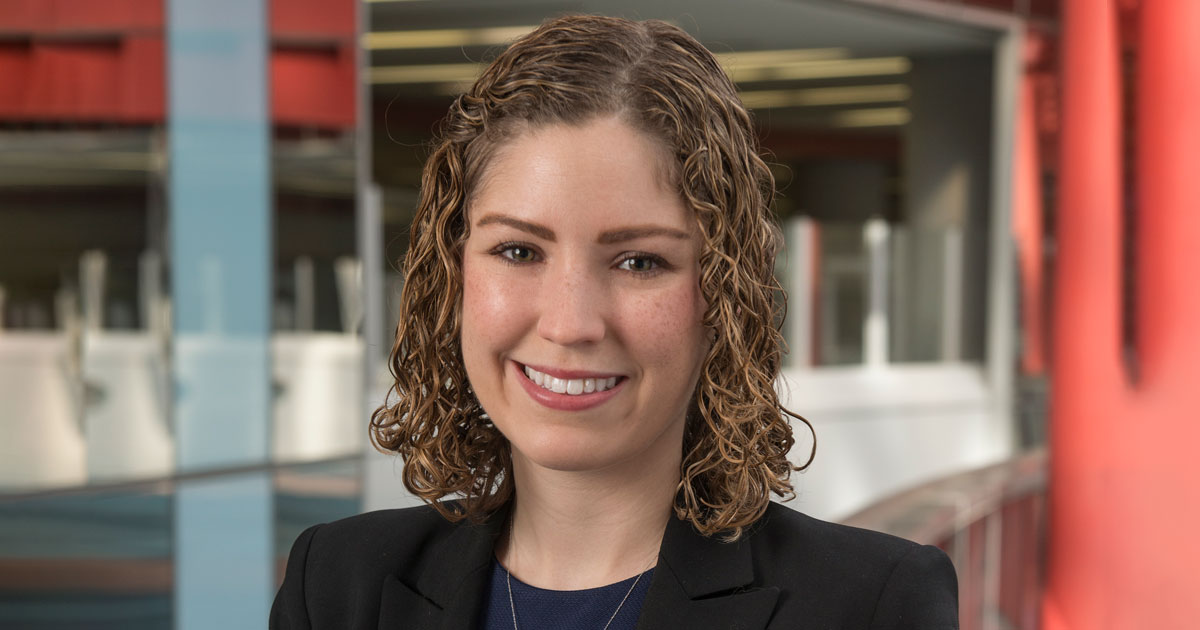 DESCRIBE YOUR WORK: I am the deputy general counsel and chief compliance officer for Illinois Gov. Bruce Rauner. In this role, I serve as an in-house senior legal adviser to the governor of our nation's fifth-largest state. I am one of two deputy general counsel reporting to the governor's general counsel, and I oversee all transactional legal functions for the administration, including legal work related to contracting, operations, compliance, budget and finance, and internal investigations.
WHAT ACTIVITIES DO YOU ENJOY OUTSIDE OF WORK? Outside of work, I enjoy traveling, scuba diving and cooking. My husband and I are active members of our Greek Orthodox Church and spend time volunteering for many different philanthropic efforts. I also picked up skiing right before law school, and have started a yearly ski trip tradition with some of my UVA Law Section K friends.
ARE YOU WHERE YOU EXPECTED TO BE AT THIS STAGE OF YOUR CAREER AND LIFE? After law school I worked as a corporate associate in the Chicago office of Kirkland & Ellis, which was a great experience and really taught me the  ropes of being a strong transactional lawyer. I had interned in Washington, D.C., in undergrad and in law school, but never thought I would work in government once I moved to Illinois, given the history of corruption and mismanagement in the state. However, when Governor Rauner was elected, I was excited to join a bright and motivated team led by an outsider who was willing to take on the status quo in Illinois and would work to bring jobs and opportunities back to the people of the state. I've been honored to serve Governor Rauner and the people of Illinois as a member of his administration.
WHAT DO YOU LIKE ABOUT YOUR LIFE 5 YEARS AFTER LAW SCHOOL? Five years out of law school, I feel incredibly blessed to have a great career, a driven and supportive spouse, and wonderful friends and family. Law firm practice can be very specialized, and I've enjoyed the opportunity to be a generalist and get to learn and advise on many different areas of the law in my in-house government role. As much as I enjoyed my time at UVA Law, I've enjoyed practicing law equally as much (even without softball and Feb Club). I also feel very lucky to have kept up the strong friendships that I made at the Law School and to have made so many great memories with those friends over the past five years, even though most of us live in different cities.
10 Years
David P. Saunders '07
Partner, Jenner & Block, Chicago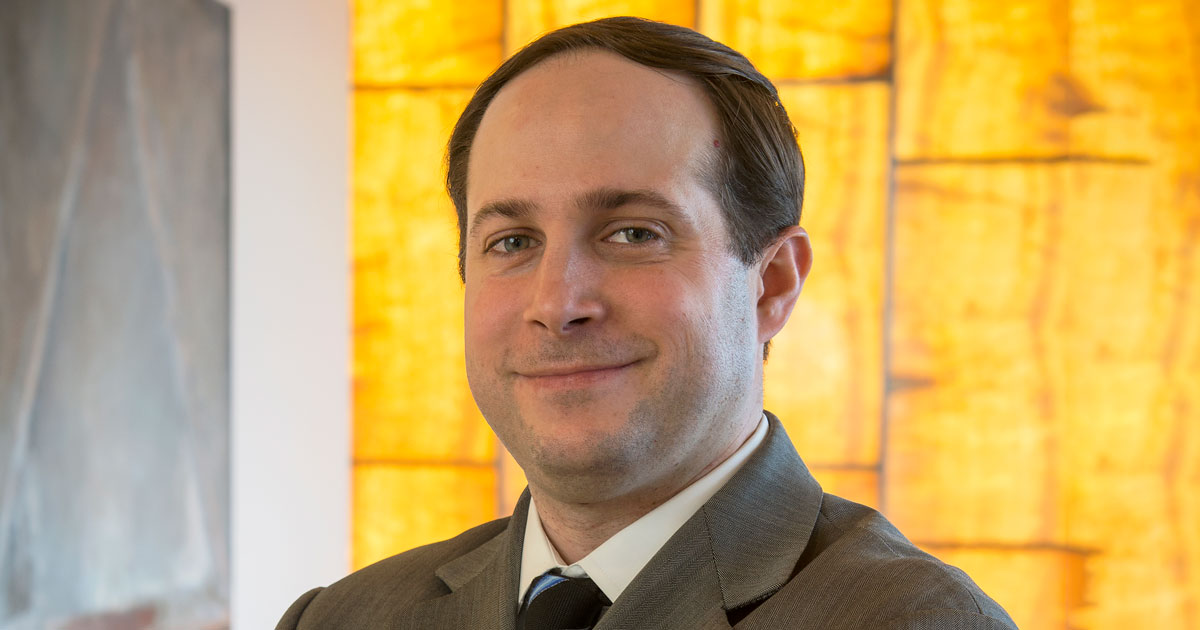 DESCRIBE YOUR WORK: I am a financial services litigator with significant privacy experience. I call it a "bridge" practice. While the bulk of my work is in complex commercial litigation, I also assist medical and financial institutions to establish privacy compliance programs and evaluate security risks related to customer data. I then also support their litigation needs when and if something goes wrong.
WHAT ACTIVITIES DO YOU ENJOY OUTSIDE OF WORK? When not at work, I most enjoy the time I spend with my wife and two young children. The Cubs were a particular source of enjoyment for Chicagoans in 2016, and I was no exception. I will confess, I got a case of Cubs fever. However, when I am not doing that, I most enjoy my work with two wonderful social justice organizations based in Chicago: Cabrini Green Legal Aid and the Sargent Shriver National Center on Poverty Law.
ARE YOU WHERE YOU EXPECTED TO BE AT THIS STAGE OF YOUR CAREER AND LIFE? Let me put it this way: I am doing what I thought I would be doing, but perhaps not where I thought I would be doing it. I went to UVA knowing that I wanted to go back to Chicago. And I also knew that I wanted to work in "big law" for at least several years. However, I always thought that I would end up in public service because of my belief that a law license comes with an obligation to serve the community. It turns out that Jenner & Block was a perfect fit for me in that respect. At Jenner & Block, I have found a fulfilling balance of billable and pro bono work that enables me to work on matters ranging from "bet the company" litigation to post-conviction petitions.
WHAT DO YOU LIKE ABOUT YOUR LIFE 10 YEARS AFTER LAW SCHOOL? You mean other than the Cubs winning the World Series? I love my job, live in a wonderful city and get to come home to an amazing family. Professionally, I like that my job is never the same from day to day. Each day has a new challenge and opportunity to both learn and teach. Ten years out of law school is a great place; I still have much to learn from my colleagues and yet, I've been doing this for long enough where I have a trick or two to teach new lawyers.
15 Years
Kalere Jacob Coleman '02
Assistant Criminal District Attorney, Tarrant County District Attorney's Office, Fort Worth, Texas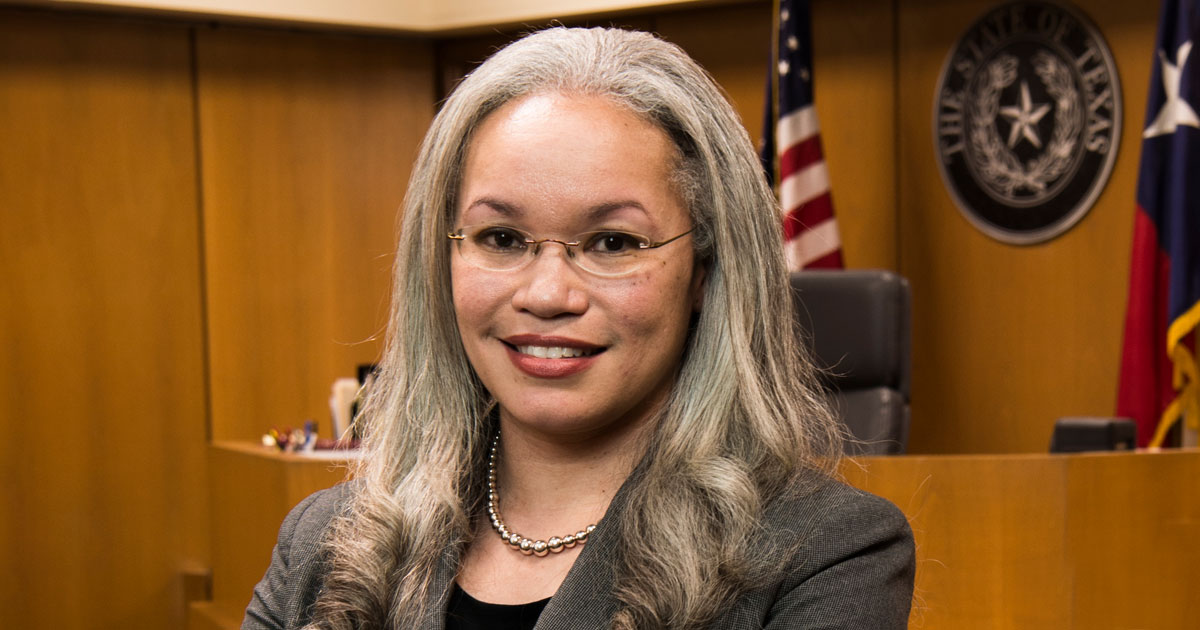 DESCRIBE YOUR WORK: I am an assistant criminal district attorney with the Tarrant County District Attorney's Office in Fort Worth, Texas. I am currently assigned to the Juvenile Division. I represent the state in the prosecution of juveniles between the ages of 10 and 16 who have engaged in criminal conduct. My caseload is about 100 cases at any given time, and I review more than 300 cases a year ranging from possession of small quantities of marijuana to capital murder. The purpose of the juvenile justice system is to rehabilitate the child. As the prosecutor, I work closely with the probation department, which prepares social history reports and administers social services to the kids. In the majority of our cases, the judges will decide the appropriate disposition, or punishment, for the cases, but they hear recommendations from the prosecutor, the defense attorney and the probation department. Juveniles have the same constitutional rights as adult criminal defendants, so I present evidence on behalf of the state in their trials and other contested hearings.
WHAT ACTIVITIES DO YOU ENJOY OUTSIDE OF WORK? I enjoy spending time with my husband of 10 years and our daughter, who is a high-energy toddler. Although sleep ranks very high on my list right now, we enjoy playing outside and having tea parties. I hope to resume regularly scheduled traveling in the near future.
ARE YOU WHERE YOU EXPECTED TO BE AT THIS STAGE OF YOUR CAREER AND LIFE? This is a difficult question because, on one hand, I have always wanted to be a prosecutor and that is exactly where I am. On the other hand, I never really envisioned being a juvenile prosecutor; but I love it. For my personal life, I did envision having a family, but that vision was never very clear. The reality is I have a constant struggle to balance between my job and my family, and often it is physically and emotionally exhausting.
WHAT DO YOU LIKE ABOUT YOUR LIFE 15 YEARS AFTER LAW SCHOOL? I love having a fun and supportive family. We live in a suburban city where we know our neighbors, attend the local church and feel a genuine connectedness to our community. I have the privilege of practicing law where my duty is to seek justice, and I have the discretion to do the right thing. After nearly 15 years of working in the criminal courts, I go to work each day not knowing what bizarre or tragic or humorous factual scenario I'll be presented. Every time I think I've heard it all, I hear something new.
25 Years
Michael C. Wu '92
Senior Vice President, General Counsel and Secretary, Carter's Inc., Atlanta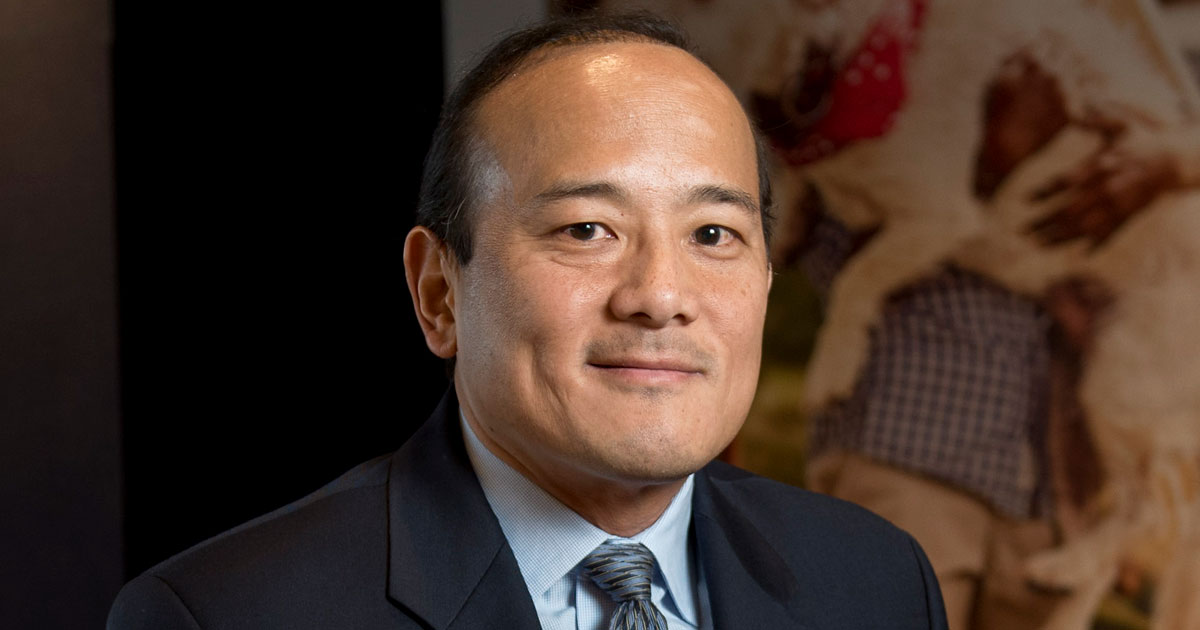 DESCRIBE YOUR WORK: I lead a team of 40 professionals and manage the legal, corporate governance, compliance, risk management, internal audit and corporate social responsibility functions of Carter's, Inc. (NYSE: CRI), a baby and young children's apparel retailer with more than 18,000 employees and 1,000 stores in the U.S. and Canada.
WHAT ACTIVITIES DO YOU ENJOY OUTSIDE OF WORK? I enjoy spending time with my wife, Tara; children, Erika and Michael; parents; and sister, Jenny Wu '92, and her family.  I also like keeping in touch with my classmates and connecting with other UVA Law graduates, given our uniformly positive experience during law school. In addition, I enjoy serving on and organizing general counsel panels at legal conferences.
ARE YOU WHERE YOU EXPECTED TO BE AT THIS STAGE OF YOUR CAREER AND LIFE? While in law school, I envisioned a career working for multinational corporations. I have been fortunate to have had the opportunity to serve as the general counsel of three public companies in different industries — Carter's (retail), Rosetta Stone (software) and Teleglobe (telecommunications).
WHAT DO YOU LIKE ABOUT YOUR LIFE 25 YEARS AFTER LAW SCHOOL? I am blessed that I have a happy and healthy family and an interesting career working with colleagues and business partners around the world. I enjoy "paying it forward" by serving on the board of the Georgia Asia Pacific American Bar Association and the advisory committee of the Asian American Bar Association of New York, and by mentoring younger attorneys and law students.

Founded in 1819, the University of Virginia School of Law is the second-oldest continuously operating law school in the nation. Consistently ranked among the top law schools, Virginia is a world-renowned training ground for distinguished lawyers and public servants, instilling in them a commitment to leadership, integrity and community service.