3 Alumni To Be Honored for Public Service
Jeffrey Kerr '87, Kim Rolla '13, Jeree Thomas '11 To Receive Shaping Justice Awards at Conference
Three University of Virginia School of Law alumni will be honored for their public service work at the second annual Shaping Justice conference Feb. 3 during a ceremony and lunch in Caplin Pavilion at 12:30 p.m.
Jeffrey Kerr '87, general counsel of the People for the Ethical Treatment of Animals Foundation in Norfolk, Virginia, will receive the Shaping Justice Award for Extraordinary Achievement.
Kim Rolla '13 and Jeree Thomas '11 will receive the Shaping Justice Rising Star Award. Rolla is an attorney with the Charlottesville-based Legal Aid Justice Center's Civil Rights and Racial Justice Program. Thomas is policy director at Campaign for Youth Justice in Richmond, Virginia.
Recipients were selected by a committee comprised of public-service faculty, administrators and student leaders.
This year's conference, titled "Shaping Justice in an Age of Uncertainty," will feature keynote speaker Kristen Clarke, president and executive director of the Lawyers' Committee for Civil Rights Under Law.
All conference events are open to the public with registration.
Jeffrey Kerr '87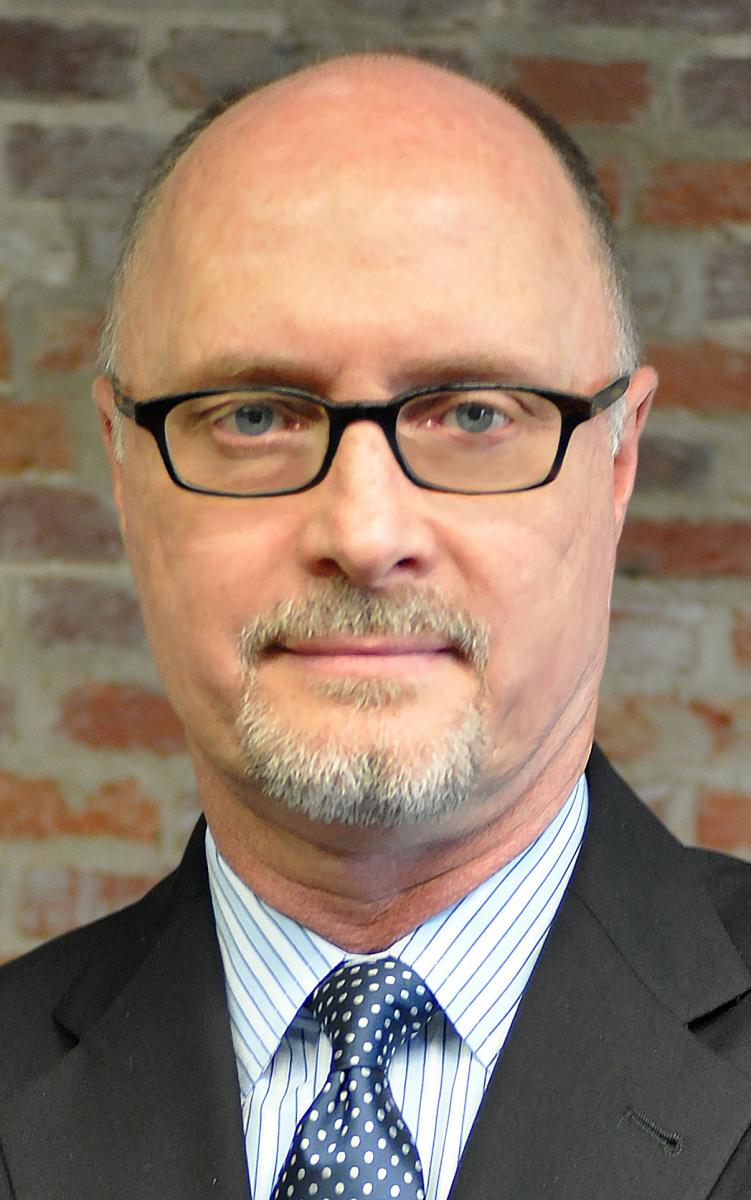 Kerr's team at PETA was named Corporate Counsel magazine's 2017 Best Legal Department, and was involved in high-profile lawsuits such as a 13th Amendment case against SeaWorld, the first two successful constitutional challenges to "ag-gag" laws, and the "monkey selfie" copyright case.
For Kerr, the award is a testament to the hard work and dedication of the PETA Foundation's Legal Department.
"In my view, public interest is the highest calling of the legal profession, and there are so many animals, people, communities and nations needing help and protection," he said. "Big corporate interests don't need you, the weak and disadvantaged do."
Kerr was nominated by Gabriel Walters '09, PETA counsel and manager of legislative affairs, who says Kerr is a mentor who fosters healthy and stimulating debate with his colleagues.
"Jeff's unmatched record of achievement in the field of animal law and in creating and leading organizations to expand and defend fundamental rights for animals around the world make him a deserving and exemplary recipient," Walters wrote in nominating Kerr. "On the personal level, Jeff deeply cares about guiding the development of young attorneys working or wanting to work in animal law."
Kim Rolla '13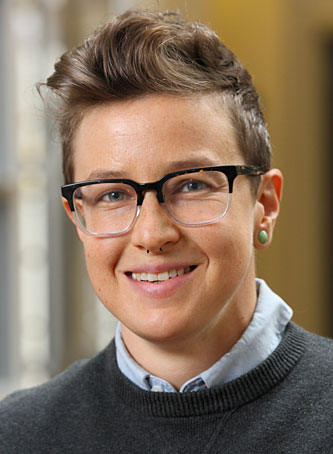 Rolla joined the Legal Aid Justice Center as a Lewis F. Powell Fellow in 2013. At UVA Law, she was a member of Virginia Law Review and received the Herbert Kramer/Herbert Bangel Community Service Award.
As a student, Rolla never envisioned herself taking on a supervisory role, she said. But she has worked countless hours with interns and students at the center. She urges new lawyers to stay grounded and humble in recognizing the law's limits to initiate change.
"Organized communities fighting for change have many tools in the box: Don't be the hammer (lawyer) who sees everything as a nail (lawsuit)," she said. "Be grateful for each client and organization that invites you into their lives and teaches you. You will get more than you give."
Rolla was nominated by student Amanda Lineberry '19, who has worked with her at the Legal Aid Justice Center. They served together as legal advisers at August's white supremacist demonstrations.
"Her anger at systems of injustice is contagious in the best way and demonstrates a fire that I don't see ever burning out," Lineberry wrote in nominating Rolla. "While she works at a breakneck pace, she does so with incredible self-awareness and an ability to identify areas where help and partnership are needed for success."
Jeree Thomas '11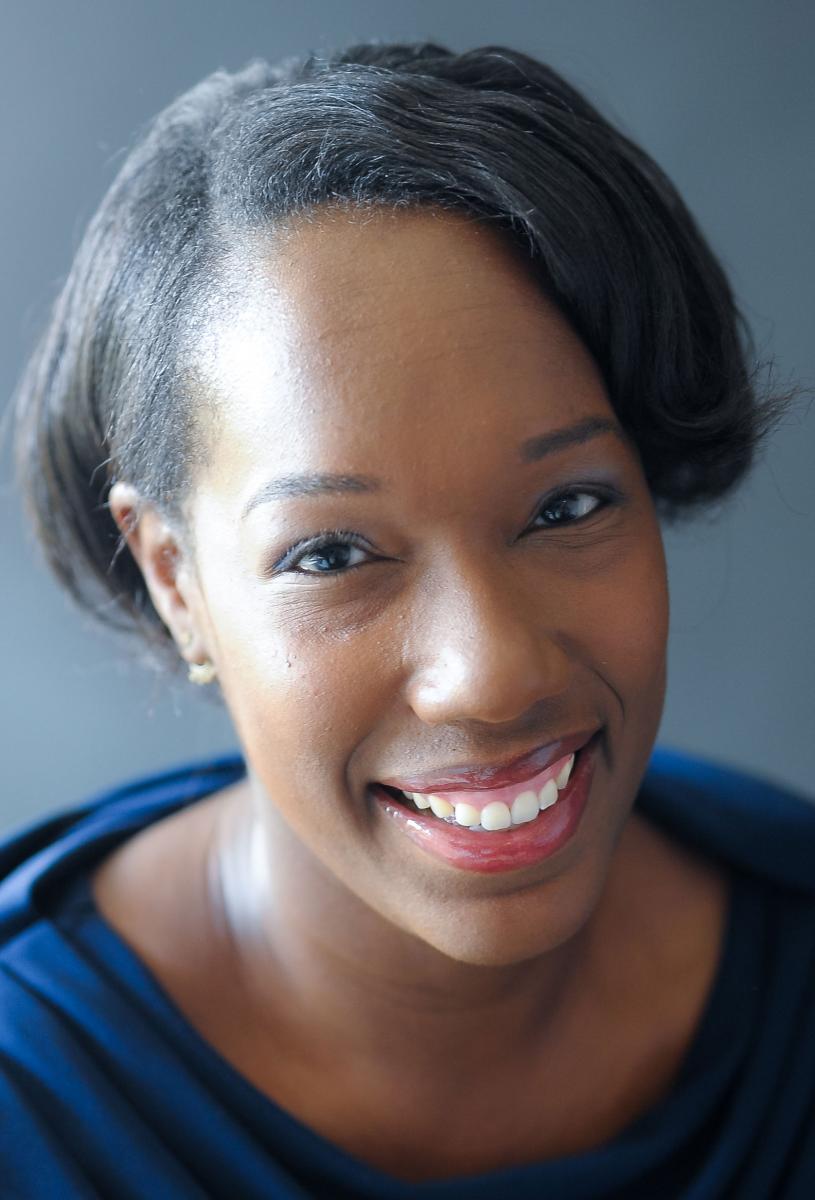 Before joining the Campaign for Youth Justice, Thomas served as a Skadden Fellow with the JustChildren Program of the Legal Aid Justice Center. At UVA Law, she was one of five second-year law students selected for the first class of UVA Law's Program in Law and Public Service. She was also the recipient of the James Slaughter Award and inducted into UVA's Raven Society.
Thomas said being a public servant is more than having a career serving others in the community — it is a world view.
"It's a belief that everyone, no matter their race, ethnicity, religion, sexual orientation or economic background, has a right to justice and equity," she said. "The fight for this world view is difficult and there are not enough people fighting this fight, which is why a part of doing this work is supporting the next generation of public servants." 
Thomas was nominated by Professor Crystal Shin '10, a former classmate and the new director of the Program in Law and Public Service, who noted Thomas' accomplishments and recognition as both a student and a young lawyer.
"She has no intention of slowing down her advocacy for vulnerable youth," Shin wrote in nominating Thomas. "It is clear that Jeree is destined to change our world for the better. She is an extraordinary public servant, colleague and friend."
Founded in 1819, the University of Virginia School of Law is the second-oldest continuously operating law school in the nation. Consistently ranked among the top law schools, Virginia is a world-renowned training ground for distinguished lawyers and public servants, instilling in them a commitment to leadership, integrity and community service.