One of the U.S. Supreme Court's most eagerly awaited decisions this term on Tuesday affirmed President Donald Trump's power to ban travelers to the United States from five majority-Muslim countries. The court ruled 5-4 in Trump v. Hawaii that the president has wide latitude on national security and immigration matters.
The initial ban, implemented in January 2017 through the president's executive order, caused an uproar among lawyers and others concerned about civil rights and religious liberty because it appeared to fulfill the president's campaign promises to ban Muslims from entering the United States.
The ban faced several challenges in federal court before the latest order, released in September, reduced the number of affected countries to Chad, Iran, Libya, Somalia, Syria and Yemen. North Korea was added to the list, as were some government officials from Venezuela. (Chad was removed from the list in April.)
Several University of Virginia School of Law professors offered their reactions.
Research Assistant Professor of Law, General Faculty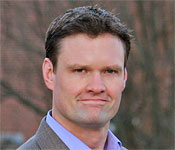 "Opponents of the travel ban will obviously be disappointed by the court's decision. But it's important to remember how activists, lawyers and the courts have succeeded in weakening it since Mr. Trump imposed the initial version a year-and-a-half ago. A string of lower-court decisions since February 2017 have forced the administration to make important concessions, which significantly reduced the ban's harmful impact on many would-be immigrants. Recall that, on Jan. 27, 2017, thousands of longtime lawful permanent U.S. residents found themselves unexpectedly stranded, banned from their own country without notice. In response to legal and political backlash, the two revised orders exempted them, restored the visas of thousands of others and exempted several other categories of migrants.
"Of course, this is cold comfort to the thousands of citizens of majority-Muslim countries who are still excluded from the country. It also doesn't diminish the fact that the ban was certainly born of anti-Muslim bigotry. And as Justice Sonia Sotomayor notes, the proclamation's waiver program for certain classes of would-be migrants appears — at least thus far — to be 'nothing more than a sham.' Whether that's deliberate or a result of bureaucratic incompetence is unclear. Regardless, the best recourse now for immigrant advocates is probably to keep pushing the departments of State and Homeland Security to adopt a good-faith, effective process for considering those waivers — and of course, to work for changes in leadership through the democratic process."
Robert E. Scott Distinguished Professor of Law
Professor of Religious Studies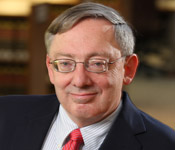 "The fundamental news is that the majority chose to treat this president as though he were a normal president. He got the same deference as all the others.
"There is traditionally a lot of deference [to the president] in the immigration context, so that also makes the [travel ban] cases different [than Masterpiece Cakeshop]. So [the justices] have a bit of cover. But the bottom line is that the five conservatives who condemned Colorado for bigoted statements against conservative Christians were just fine with the president's more numerous bigoted statements against Muslims. And Justice Sonia Sotomayor called them out on it."
Perre Bowen Professor of Law
Joseph C. Carter, Jr. Research Professor of Law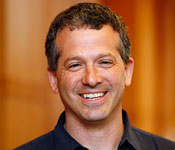 "Though the Establishment Clause is supposed to apply to violations of religious neutrality and especially when public officials denigrate or disparage a particular religion as Donald Trump has repeatedly done with Muslims, the justices are often unwilling to review public officials' bigoted statements. [Schragger wrote about this in 2011, in "The Relative Irrelevance of the Establishment Clause.] Justice Anthony Kennedy's concurrence in Trump v. Hawaii, in which he observes that 'there are numerous instances in which the statements and actions of Government officials are not subject to judicial scrutiny,' simply confirms that reality.
"Kennedy essentially concedes that the president's statements — which arguably violate the Establishment Clause — are unreviewable in this context. The court has — in the words of Justice Sonia Sotomayor — 'thrown the Establishment Clause out the window.'"
Joseph W. Dorn Research Professor of Law
Director, Karsh Center for Law and Democracy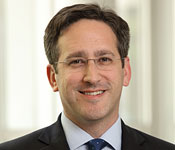 "In the travel ban cases, the Supreme Court abdicated its responsibility to uphold religious neutrality under the First Amendment. It ignored President Trump's unprecedented and pervasive religious hostility toward Muslims. As a result, the court has made a mockery of its decision in Masterpiece Cakeshop, where it demanded 'neutral and respectful' consideration of religious minorities.
"In Masterpiece, the court cited as evidence of religious hostility the state's disparate treatment of a Christian baker, who lost his appeal, and secular bakers, who were not required to bake cakes that they opposed in conscience. But in siding with the religious freedom of Christians but not Muslims, the court has raised the same concerns about religious hostility that it so recently condemned under the First Amendment." 
 
Related News:
Founded in 1819, the University of Virginia School of Law is the second-oldest continuously operating law school in the nation. Consistently ranked among the top law schools, Virginia is a world-renowned training ground for distinguished lawyers and public servants, instilling in them a commitment to leadership, integrity and community service.