Faculty Share Holiday Reading Picks and 2018 Favorites
History, Ancient to Modern Day, Is Most-Popular Subject
From Alexander Hamilton, social media and Michelle Obama to Thomas Cromwell, Roman architecture and the Vietnam War, University of Virginia School of Law faculty shared their reading lists for the holiday break, as well as their favorite books they read in the past year.

Melody Barnes
Distinguished Fellow
Senior Fellow and Compton Visiting Professor in World Politics, Miller Center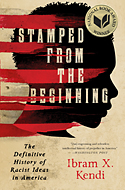 During the holidays, I plan to read Ibram Kendi's "Stamped from the Beginning: The Definitive History of Racist Ideas in America." The book is the winner of the 2016 National Book Award for Nonfiction, and reviewers have argued it is a good companion to Winthrop Jordan's 1968 book, "White Over Black: American Attitudes Toward the Negro, 1550-1812" (also winner of the National Book Award, the Bancroft Prize, etc.).
 

George Geis
William S. Potter Professor of Law
Thomas F. Bergin Teaching Professor of Law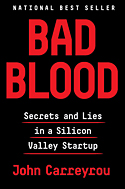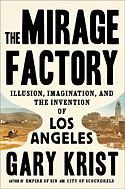 I usually try to tackle the winner of the Financial Times and McKinsey Business Book of the Year. "Bad Blood," by John Carreyrou, just won the prize, so I'll soon be reading about the collapse of Theranos and its flawed blood-testing technology.
On a more personal note, my oldest daughter recently moved to Los Angeles, so I have been reading up on the history of that city. I enjoyed Gary Krist's "The Mirage Factory," which details the pivotal water battles and rise of the entertainment industry from about 1890 to 1930. L.A. was not even in the top 50 largest cities in the U.S. at the start of this period, but by the end of it, it was top five. I've also been working through some of the L.A. noir fictional stories by Raymond Chandler set in this period.
 

Deborah Hellman
David Lurton Massee, Jr., Professor of Law
Roy L. and Rosamond Woodruff Morgan Professor of Law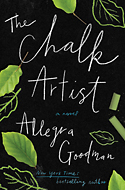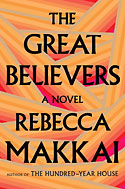 Best of 2018:
"The Chalk Artist," by Allegra Goodman: great yarn, the allure of gaming, the troubles of public education, and the stories of teens and young adults coming of age.
"The Great Believers," by Rebecca Makkai: This book follows the early period of the AIDS epidemic among a group of friends in Chicago. While the subject matter is depressing, the book is extremely moving, highly readable and actually life-affirming.
For the holidays: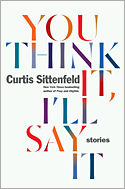 "You Think It, I'll Say It," by Curtis Sittenfeld: This is a collection of short stories by the author of "Prep," "Eligible" and "American Wife." I've just started them, so perhaps I'll finish them before the holidays. Sittenfeld has perfect pitch in capturing complicated and nuanced emotional relationships among spouses, partners and other family members. I found one story dealing with undergraduates at Dartmouth — my alma mater — particularly affecting.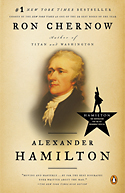 "Alexander Hamilton," by Ron Chernow: I saw the musical in early November (and loved it, like everyone else) and was motivated to read Chernow's (long) biography. The winter break seems the perfect opportunity.
 

A. E. Dick Howard '61
Warner-Booker Distinguished Professor of International Law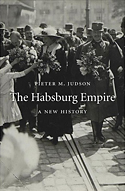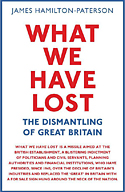 Having sat at the elbows of constitution-makers in post-communist Central and Eastern Europe, I have a special interest in the resurgence of national feelings in countries like Hungary and Poland. Hence, I want to read Pieter Judson's "The Habsburg Empire: A New History." The conventional view of that empire is that, especially after the revolutions of 1848, it was increasingly an anachronism, bound to founder on the shoals of national sentiments within its borders. Judson presents an interesting counter-thesis: that the empire formed a community of sentiment that, ironically, enabled the national movements that eventually became realities after World War I.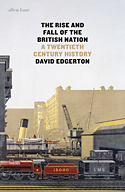 Closer to our time, I am fascinated by Britain's place in the modern world — from an empire on which the sun never set to a place where Brexit dominates the political debate. I'd like to compare two recent books, James Hamilton-Paterson's "What We Have Lost: The Dismantling of Great Britain" and David Edgerton's "The Rise and Fall of the British Nation: A 20th-Century History." The two authors seem to disagree on many things, including what to make of C. P. Snow's 1959 lecture on the "Two Cultures." The "special relationship" between Britain and America may or may not survive the present administration, but we Americans, who share so much by way of values and culture with our British brethren, may want to ponder trends on the other side of the Atlantic.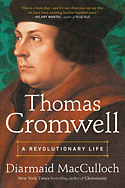 Finally, I hope to find room for good biography. Like so many others, I have found the famous Holbein portrait of Thomas Cromwell riveting. The subject's intense gaze is a bit unnerving. In New York's Frick Gallery, the portrait hangs opposite Holbein's rendering of Thomas More. "Thomas Cromwell: A Life," by Diarmaid MacCulloch, promises to sort out the politics and personalities of Henry VIII's Court, in which Cromwell became a key player until he lost the king's favor.
 

Annie Kim '99
Assistant Dean for Public Service
Director, Mortimer Caplin Public Service Center
I'll be reading two books written by friends.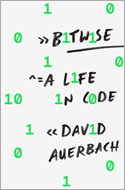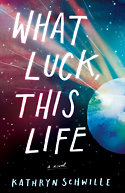 David Auerbach's "Bitwise: A Life in Code" covers everything from child-rearing to the code behind those little bubbles that pop up when someone's writing a text. A "hybrid of memoir, technical primer and social history," as The New York Times calls it, a bonus feature of this book is that the hardback cover glows in the dark.
Kathryn Schwille's first novel, "What Luck, This Life," is a multi-perspective story of a small town reeling from the space shuttle Columbia explosion. She has a sharp eye for character and a wicked sense of humor, so I can't wait to dig in.
 

Dayna Bowen Matthew '87
William L. Matheson and Robert M. Morgenthau Distinguished Professor of Law; F. Palmer Weber Research Professor of Civil Liberties and Human Rights; Professor of Public Health Sciences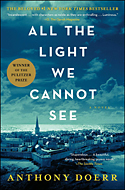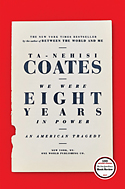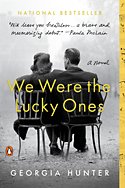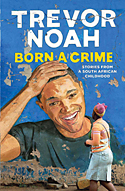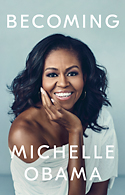 "All the Light We Cannot See," by Anthony Doerr.
"We Were Eight Years in Power," by Ta-Nahisi Coates.
"We Were the Lucky Ones," by Georgia Hunter.
"Born a Crime," by Trevor Noah.
"Becoming," by Michelle Obama.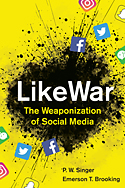 John Norton Moore
Walter L. Brown Professor of Law
Director, Center for National Security Law
Director, Center for Oceans Law and Policy
"LikeWar – The Weaponization of Social Media," by P.W. Singer and Emerson T. Brooking.
 

George Rutherglen
John Barbee Minor Distinguished Professor of Law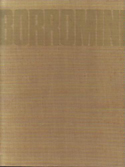 I'm going to be reading "The Rome of Borromini: Architecture as Language," by Paolo Portoghesi. It has pictures of one great church after another, none of which could be found anywhere else in the world. But for the absence of Roman restaurants, it makes me feel as if I am there myself.
 

Frederick Schauer
David and Mary Harrison Distinguished Professor of Law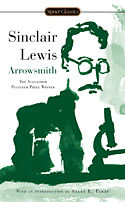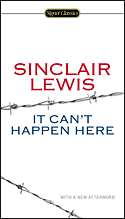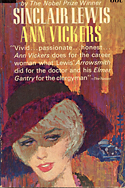 Over the holidays I am planning to continue my re-reading of all the novels of Sinclair Lewis. Although Lewis has dropped out of the contemporary literary canon, his perceptive and biting social commentary/critique remains remarkably relevant. Moreover, "Arrowsmith" is still the great American academic novel, "It Can't Happen Here" is disturbingly prescient, and most of Lewis' books, "Ann Vickers" most overtly, display a feminist sensibility far ahead of his times.
 

Paul B. Stephan '77
John C. Jeffries, Jr., Distinguished Professor of Law
John V. Ray Research Professor of Law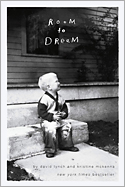 "Love is Blind," by William Boyd: not a serious, heavy book, but everything he writes is wonderful.
"Anthony Powell: Dancing to the Music of Time," by Hilary Spurling: Powell might be the best second-tier British novelist of the mid-20th century. He knew everyone, and this remarkable biography captures it all.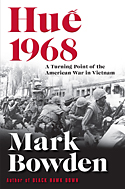 "Room to Dream," by David Lynch and Kristine McKenna: great autobiography by one of America's most important filmmakers, who actually has a local connection. (For a time, Lynch lived in Albemarle County.)
"Hue 1968: A Turning Point of the American War in Vietnam," by Mark Bowden: For a person of my generation, a compelling account of the great misadventure that dominated our youth.

George Yin
Edwin S. Cohen Distinguished Professor of Law and Taxation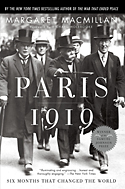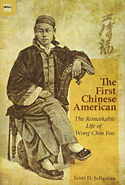 "Paris, 1919: Six Months that Changed the World," by Margaret MacMillan.
"Marathon: The Pursuit of the Presidency, 1972-1976," by Jules Witcover.
I have not yet decided on my next book, but it might be "The First Chinese American: The Remarkable Life of Wong Chin Foo," by Scott Seligman.
 
One final recommendation from UVA Law's Communications Office: Former freelancer Andrew Martin's first book, "Early Work," landed on the New York Times' list of 100 notable books for the year. Martin wrote this feature on Mortimer Caplin '40 as he turned 100 for UVA Lawyer.
Founded in 1819, the University of Virginia School of Law is the second-oldest continuously operating law school in the nation. Consistently ranked among the top law schools, Virginia is a world-renowned training ground for distinguished lawyers and public servants, instilling in them a commitment to leadership, integrity and community service.