Student's Music Inspired by Charlottesville
Pianist Christopher Benos '22 Discusses Release of Third Album
First-year University of Virginia School of Law student Christopher Benos independently released his third album of piano music in November. The album was inspired by Charlottesville, the city he first called home as a UVA undergrad.
Benos began playing piano at a very young age. Since then, he has performed in Europe and written music for ballet, including rehearsal pieces for dancers associated with the Opéra National de Bordeaux in France, and for university-level dance productions and rehearsal pieces.
The Richmond, Virginia, native earned a degree in the Honors Program of the Department of Politics and also majored in French at UVA. A Jefferson Scholar, Benos served as a representative on the Honor Committee, directed the Wilson Journal of International Affairs, led a youth mentoring program and is a member of the Raven Society. He took time off after college to write music and teach in France before law school.
In our occasional series "Star Witness," Benos talked about his music, what inspired his albums and how a law degree will make him a better storyteller.
Why law school?
Law school for me has been a way to interact with people's stories in a way that is similar to how I do so in my music. I think the law is ultimately about helping people change their stories, whether by writing individual stories anew or by trying to build a bigger story through policy for our country that can be a little bit more prosperous and hopefully better for everybody.
So for me, law and music are about service, about saying something that will inspire other people. I'm hoping to find a way to bridge music and the law. I am still exploring that connection professionally, but I think my law school experience remains focused on people and their stories. That's what has always mattered to me.
How did you get started with music?
I started at a very young age. I was, like many people, classically trained, and went through higher level training while in high school. I started writing original content in my adolescence. And then I really took that up a notch while I was in college.
How has the Law School community and Charlottesville inspired your latest album, "Automne"?
Music is about stories for me. When I look at poetry, when I look at art, when I look at landscapes, I find a lot of inspiration. And I think Charlottesville, as a community, has so many stories that can easily be told and put into music.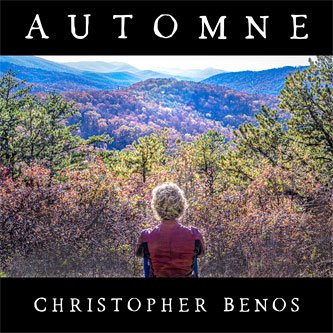 Charlottesville's a special place, as everybody who lives here knows. In terms of the physical location, it is situated in the mountains, in a place where, especially in autumn, colors are always changing and nature is all around us. I think that's really important, especially for a university community where learning can draw so much inspiration from surroundings.
The people themselves are just wonderful. They're balanced. They understand that successful lawyers have to also be successful people in their personal lives. They have to have balance. It has been easy for me, when I see other people spending time on what matters to them, to also make time for what matters to me in my music.
Tell us about your other two albums. What was your inspiration for those?
Each came out of a set of circumstances as I was figuring out what my next steps would be. The first one was an album that I wrote when I was abroad. It is called "Lost Boy." It was about finding a direction that I could take myself in personally and professionally.
The second one is called "Ithaka." And it was inspired by the famous poem by [Constantine] Cavafy. It is about appreciating life as a journey and not necessarily as a series of destinations.
I'm trying to continue to build the themes around people, places and journeys. And each one of the albums has elements of music that I'm trying to use to paint that picture.
Will you make more albums while you are in law school?
I sure hope so. I think that [I will] as long as I have the support of the people around me, which I think is always going to be there. And the faculty, also, have been incredibly supportive and have taken an interest in listening. It's very rare that we can have a place where students, faculty and even the support staff get to know one another as people.
Founded in 1819, the University of Virginia School of Law is the second-oldest continuously operating law school in the nation. Consistently ranked among the top law schools, Virginia is a world-renowned training ground for distinguished lawyers and public servants, instilling in them a commitment to leadership, integrity and community service.