Eight University of Virginia School of Law students in the Human Rights Study Project ventured overseas in early January to learn about human rights law in India.
The students — Anna Cox '21, Lise Guerrier '20, Elisabeth Hauser '21, Hannah Keefer '21, Jennifer Kelso '21, Mary Maerz '20, Gia Nyhuis '21 and Erin Seagears '20 — examined the current human rights situation in the country and visited organizations and practitioners who work to advance human rights. This year marked the group's 18th trip.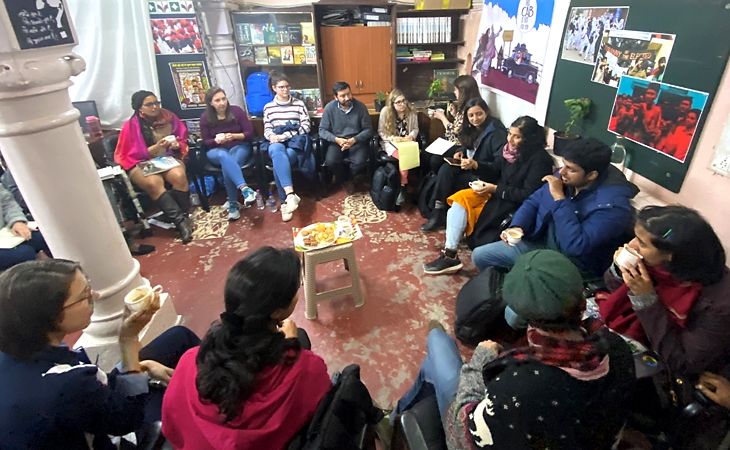 The class visited India in a time of great upheaval. In December, the Indian Congress passed the controversial Citizenship Amendment Act, which grants citizenship for refugees of every major South Asian religion except Muslims. Human rights activists fear the new legislation will make India's Muslim community foreigners in their own country and undermine the secular foundations of their Constitution by making religion the basis of citizenship. Thousands of protesters across India had taken to the streets to oppose the law.
"We were privileged to have real-time access and firsthand exposure to one of the most challenging legal and political discussions of the world's largest democracy in recent times," said Professor Camilo Sanchez, who traveled with the students.
Students heard from several human rights practitioners and lawyers, most notably Harsh Mander, director of the Centre for Equity Studies. They attended part of a People's Tribunal and met with Professor Hem Borker, who teaches at Jamia Millia Islamia University. They also toured Rainbow Homes housing, provided for homeless children, and stopped by a homeless shelter that was creating a model for other shelters in Delhi.
"Learning from those who have dedicated their lives to advancing human rights in India was an incredibly unique experience," Maerz said. "Not only did we learn from absolute experts, but we learned in the context of a substantially different culture. Understanding that human rights can mean or look like something very different in India than it does here in the United States was eye-opening."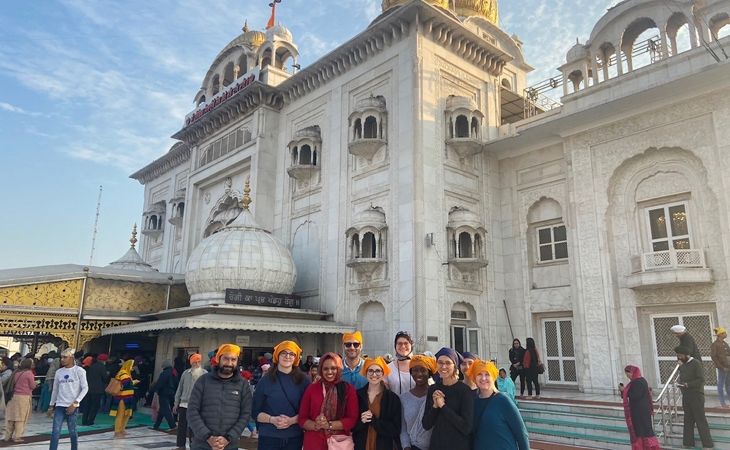 Formerly student run, the study project is now a for-credit course. The project's mission is to further the study of law affecting the protection of basic rights using comparative and international approaches.  Each year a project team travels abroad to conduct human rights research and their findings are used to produce original scholarship.
The students will present their research and elaborate on their experiences on March 23 at noon in Caplin Pavilion.
The trip was made possible by a gift from David C. Burke '93, the chief executive officer of Makena Capital Management, who also funded last year's trip to Nepal.
Founded in 1819, the University of Virginia School of Law is the second-oldest continuously operating law school in the nation. Consistently ranked among the top law schools, Virginia is a world-renowned training ground for distinguished lawyers and public servants, instilling in them a commitment to leadership, integrity and community service.