Online Learning Shapes New Images of Life at UVA Law
You can almost see the tumbleweeds.
Though it's common for the University of Virginia School of Law to look a little vacant over the summer when classes are not offered, it's never as empty as it has been since March 19, when classes moved online due to the COVID-19 pandemic.
UVA photographer Sanjay Suchak captured images of the school on a recent April day.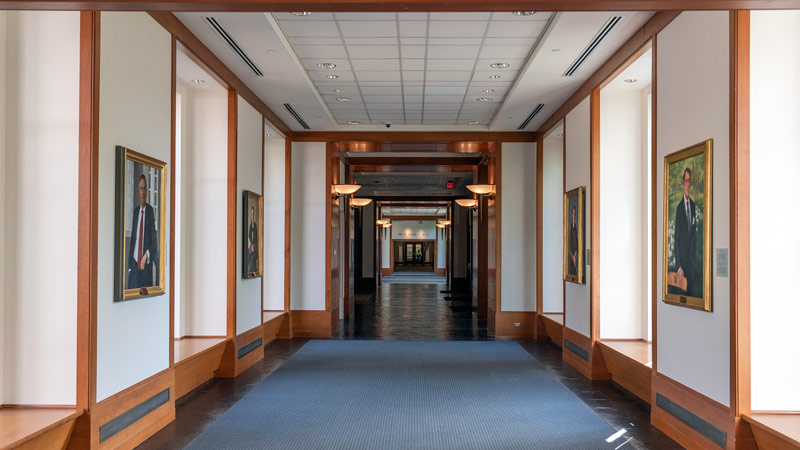 Clay Hall, at the entrance of the Law School, is usually bustling with students as they move between classes and activities.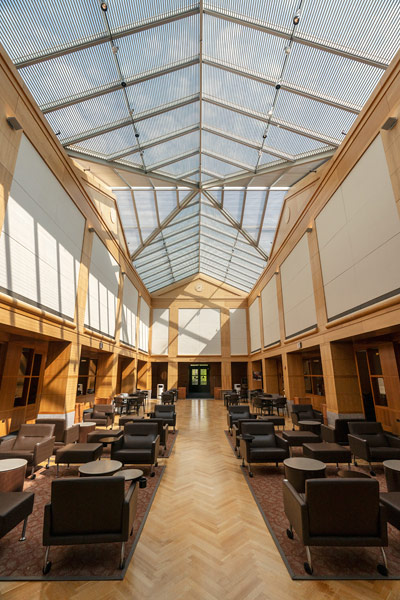 Scott Commons, the center of student life — as well as lunchtime — is unusually tidy and silent.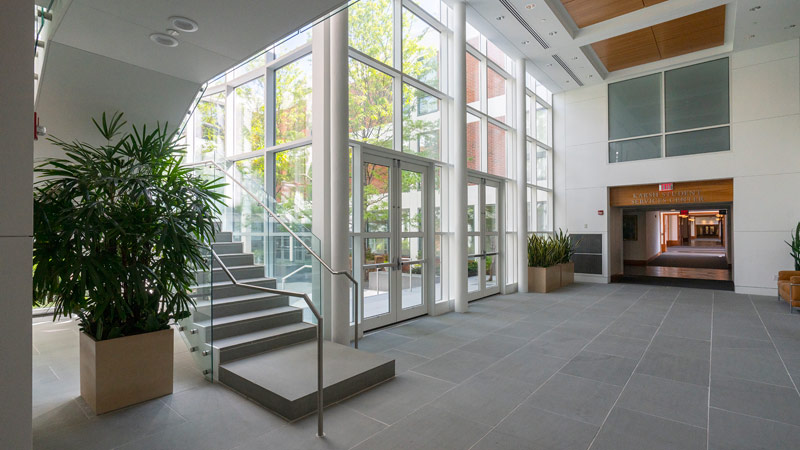 The Karsh Center for Student Services houses the Admissions Office as well as Career Development offices.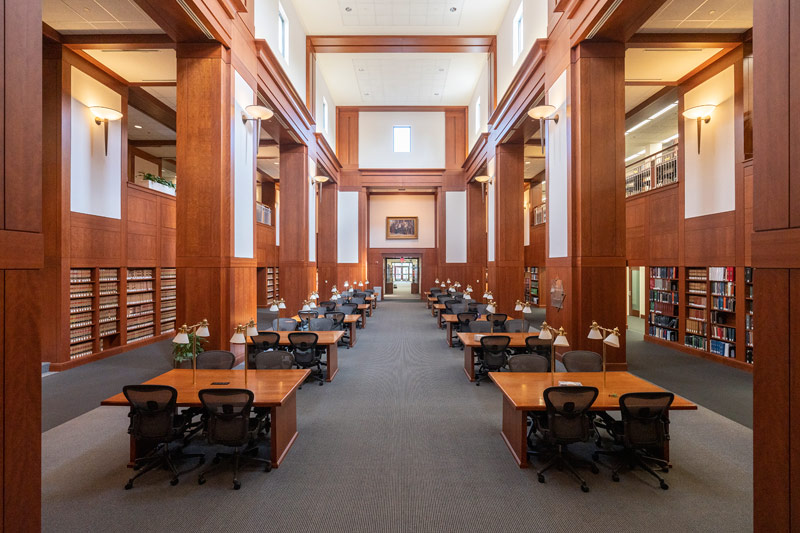 The library, which is closed to the public, has a skeleton crew to deal with work that needs to be done on-site.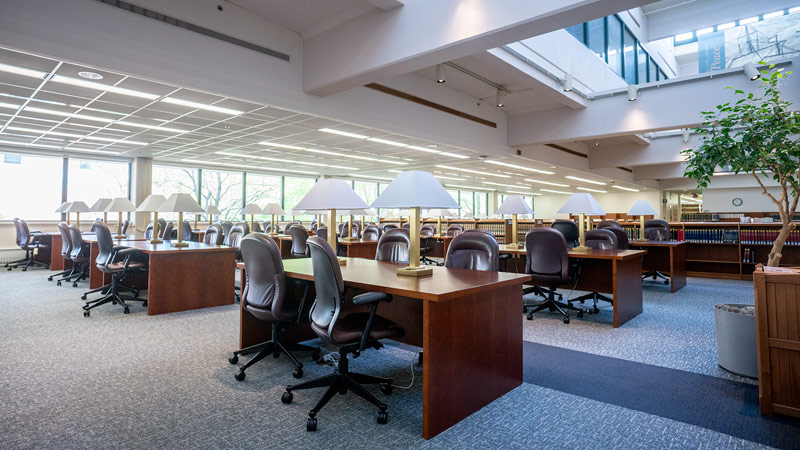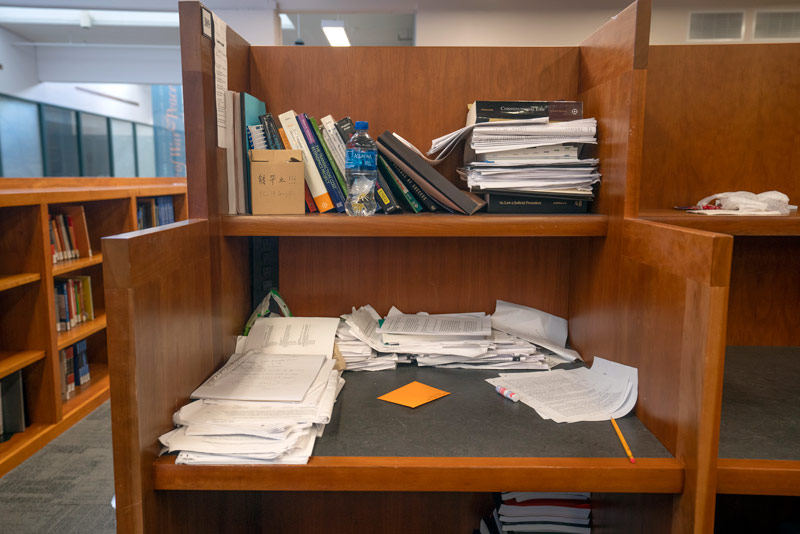 Because classes moved online over spring break, some carrels still look lived-in. The Office of Student Affairs has been assisting students who need to retrieve their belongings.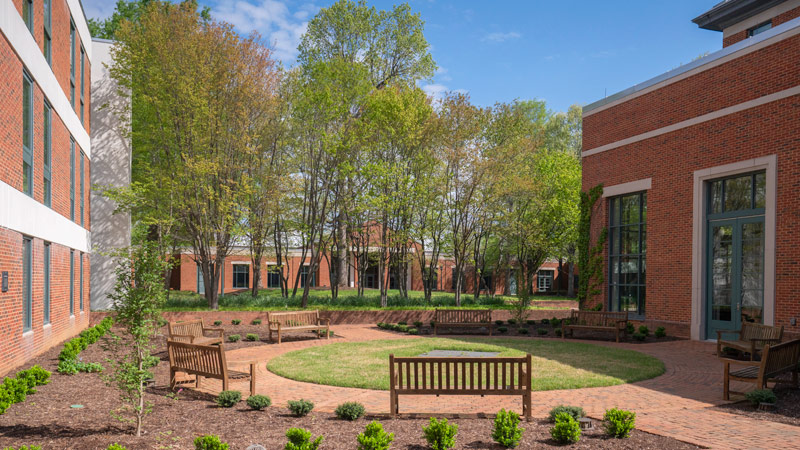 The newly planted Jeffries Garden shows the bright green of spring.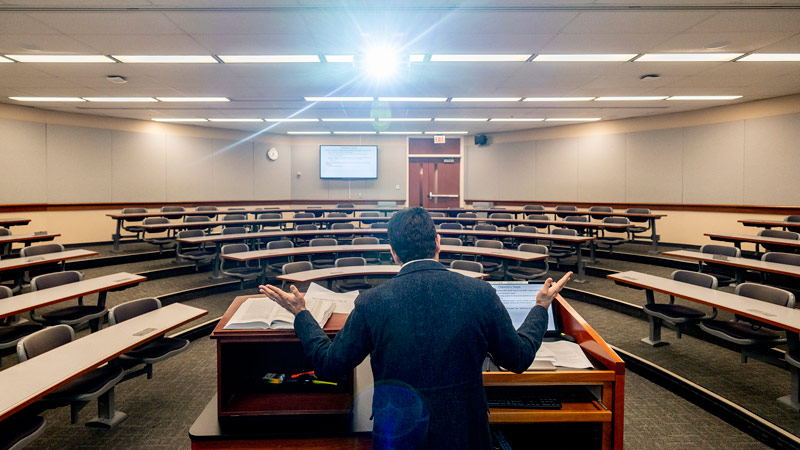 Professor Aditya Bamzai teaches in an empty classroom.
Founded in 1819, the University of Virginia School of Law is the second-oldest continuously operating law school in the nation. Consistently ranked among the top law schools, Virginia is a world-renowned training ground for distinguished lawyers and public servants, instilling in them a commitment to leadership, integrity and community service.