From Capitol Hill to courts to legal aid nonprofits, University of Virginia School of Law students are doing meaningful work in a variety of externships this fall reflecting a range of public interest fields.
The Externships Program allows students to make connections between legal theory and practice during their second and third years of law school. Students can earn academic credit while working in the public sector under the supervision of a practicing lawyer. During the COVID-19 pandemic, remote externships are allowed in all circumstances, if the placement allows it.
"Externships are a wonderful opportunity for students to gain hands-on experiences in practicing law while also benefiting from the guidance of lawyer-mentors who can help them make professional connections in their chosen fields," said Professor A. Sprightley Ryan, who directs the program.
The program includes four options: UVA Law in DC, part-time externships, full-time externships and January term externships. Third-year law students may now extern full-time in their final semester. UVA Law in DC will be offered this spring semester, and will be open to both second- and third-year students. The full-time spring externship application deadline is Oct. 23.
One of the regular hosts for externs is UVA's Office of University Counsel. Associate University Counsel Rob Tyler '94 said his office welcomes up to three externs each semester and relies upon them to bolster the ability to deliver timely advice to the University. Externs help prepare for and participate in hearings, and research and write on difficult legal questions, and use that to make recommendations for UVA.
"I always enjoy hearing law students tell us what they've learned working with us during the semester, and how it compares to what they expected to experience," Tyler said. "More often than not, they tell us they have grown and learned as lawyers, and become stronger writers and researchers."
Five students who are currently externing recently shared their experiences.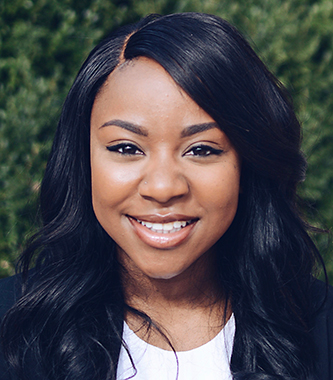 Natasha Halloran '21
UVA Office of the University Counsel
Charlottesville
"This semester, I am externing with the Office of University Counsel, which represents the rector and visitors of the University of Virginia in all legal and regulatory matters and provides advice and counsel to the Board of Visitors, the president, administrators, faculty and staff in their official capacities. During my externship, I grapple with complex contract drafting and regulatory compliance matters, attend client meetings and hone my legal skills.
"Also, the patient guidance and mentorship from supervising attorneys — who provide timely, constructive feedback — contributes immensely to my personal and professional development. Due to critical self-reflection after each assignment, I can identify my strengths and weaknesses, which helps me cultivate individual strategies to be a successful attorney. Further, as a Double Hoo, it is exciting that my research and legal analysis will be used for future University matters. Hence, this externship experience has been a rewarding and crucial component of my legal education."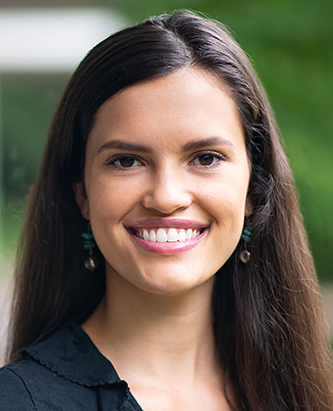 Jeni Hendricks '21
Office of the Attorney General
Kaw Nation, Oklahoma
"I am externing in the Kaw Nation Attorney General's Office. The Kaw Nation is a federally recognized Native American tribe located in Oklahoma. This semester is proving to be an incredible experience. I am learning the many hats a tribal lawyer must wear and the positive changes an invested attorney general can create not only for the Kaw Nation but also for individual tribal citizens. Contract review has been an especially robust component of the externship, given the increased number of contracts the tribe is entering into with CARES Act funding. The Attorney General's Office is currently drafting a procurement policy for the tribe so that the process for obtaining services and goods, specifically to combat COVID-19, can be streamlined. I also assist the attorney general in efforts, led by tribal citizens, to amend Kaw Nation laws. The Kaw Nation's Constitutional Review Committee, comprised of tribal citizens, is working with the Attorney General's Office to amend the Kaw Nation Constitution and the Tribal Council Rules of Procedure. One of my goals this semester is to successfully assist the Kaw Nation Constitutional Review Committee."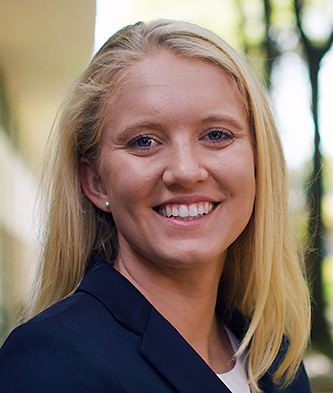 Madeleine Keach '21
Al Otro Lado
Tijuana, Mexico
"This semester I am an extern for Al Otro Lado, a nonprofit legal services organization serving asylum seekers at the U.S.-Mexico border. Although I am working remotely, I report via Zoom to Al Otro Lado's headquarters in Tijuana, Mexico. My work has been a great mixture of direct client service and impact litigation: taking declarations, drafting court motions, writing public comments in response to proposed regulatory changes and researching cutting-edge human rights issues. During the past two months I have learned an incredible amount about the refugee crisis at the Southern border and the complex ways in which administrative law, individual rights and international legal obligations intersect to affect our clients. As the semester continues, I look forward to learning more and hope to leave the externship with the ability to carry forward what I have learned in order to successfully represent asylum seekers as an attorney after graduation."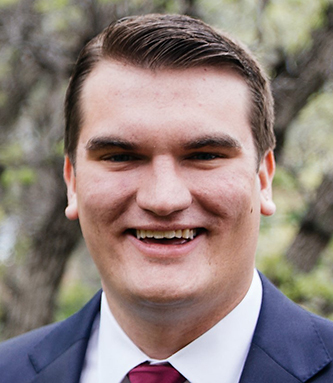 Will Martin '22
Judge Travis Greaves, U.S. Tax Court
Washington, D.C.
"This semester, I am externing remotely for the chambers of Judge Greaves of the United States Tax Court, where I help to prepare case summaries, conduct research and draft opinions of Judge Greaves. It has been an excellent opportunity to observe some top-notch analysis, build practical experience with critical legal skills and gain insight into judicial decision-making. I've sat in on nearly every stage of proceedings, and my understanding of the litigation process has benefited from the exposure to the practical procedure of a trial court. Externing with the Tax Court is also a unique opportunity to be immersed in the tax code, and I have had the chance to work on a wide variety of cases, which has built upon the theory I learned in class and added a 'real-world' perspective to my analysis."
Ari Sheps '21
Orange County District Attorney's Office
Santa Ana, California
"I am working with the Orange County District Attorney's Office in their Professional Responsibility and Training Unit. The unit is responsible for developing and administering a broad range of training curricula and educational publications for OCDA staff, prosecutors and the broader criminal justice community. My responsibility is to assist the attorneys and staff of this unit with research and memo drafting. Working for the OCDA during the summer of 2020 was an incredible learning opportunity to see the day-to-day functions of a prosecution office. During my fall externship, I have been working with their office entirely remotely, which has been a unique and interesting experience that has encouraged me to adapt and grow in various ways. I am excited to continue my work with this office to help further my personal and professional goals."
Externship Placements, Fall 2020
Part-Time Externships
AFL-CIO General Counsel, Washington, D.C.
Center for Worklife Law, San Francisco
Federal Communications Commission, Wireline Competition Bureau, Telecommunications Access Policy Division, Washington, D.C.
Federal Public Defender, Western District of Virginia, Charlottesville
Judge Travis Greaves, U.S. Tax Court, Washington, D.C.
Orange County District Attorney's Office, Santa Ana, Calif.
Rutherford Institute, Charlottesville
U.S. Department of Justice, National Security Division, Counterintelligence and Export Control Section, Washington, D.C.
U.S. Department of Justice, Tax Division, Criminal Enforcement Section, Southern Region, Washington, D.C.
U.S. District Judge Rossie Alston, Eastern District of Virginia, Alexandria
U.S. Senate Judiciary Committee, Sen. Ted Cruz, Washington, D.C.
UVA Office of University Counsel, Charlottesville
Full-Time Externships
Al Otro Lado, San Diego
Office of the Attorney General, Kaw Nation, Okla.
Office of the Colorado State Public Defender, Golden, Colo.
Raphah Institute, Nashville, Tenn.
Richmond Public Defender, Richmond, Va.
U.S. Department of Justice, Tax Division, Northern Criminal Enforcement Section, Washington, D.C.
Founded in 1819, the University of Virginia School of Law is the second-oldest continuously operating law school in the nation. Consistently ranked among the top law schools, Virginia is a world-renowned training ground for distinguished lawyers and public servants, instilling in them a commitment to leadership, integrity and community service.