Meet 5 Karsh-Dillard Scholars
Class of 2023 Students Bring Academic Excellence, Leadership to UVA Law
First-year students Leah DeFazio, Chanel Holmes, Lauren Krzystowczyk, Omkar Kulkarni and Kyle Sanchez are among this year's class of Karsh-Dillard Scholars at the University of Virginia School of Law.
The full-tuition awards, given to top J.D. candidates with demonstrated leadership qualities, are funded as part of a historic gift by Martha Lubin Karsh '81 and Bruce Karsh '80, who contributed $44 million to the Law School in 2018. The scholarships also bear the name of the Law School's fourth dean, Hardy Cross Dillard '27.
Vice Dean Leslie Kendrick '06, a former Dillard Scholar, said she is "proud of all the Karsh-Dillard Scholars and what they bring to the Law School."
"The Law School has long attracted students who could go to law school anywhere and choose to make UVA their home because of our superb academics, outstanding career placements and wonderful community," she said. "Thanks to the exceptional generosity of Bruce and Martha Karsh, the Karsh-Dillard Scholarship will help to continue that tradition into the Law School's third century."
Leah DeFazio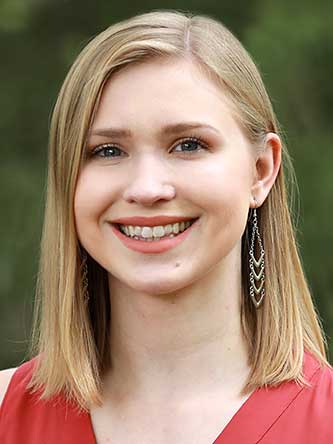 Hometown: Live Oak, California
Education: B.A. in national security in strategic intelligence, minor in music, Patrick Henry College
Notable work/educational experience: During my undergraduate studies, I had the opportunity to work for two years as a help desk technician in my school's IT department. Utilizing that experience, I was able to take on a dual position as both a process server and IT director at Cavalier Courier and Process Service, a small process serving company in Northern Virginia. On the tech side, my duties included ensuring that adequate security protocols were in place to protect sensitive legal documents, ensuring that our software and phone system ran smoothly, and automating workflow processes. As a process server, I had the opportunity to coordinate complex, nation-wide service for the Securities and Exchange Commission, investigate and track down evasive defendants and manage a newly opened office in the Hampton Roads region.
Why study law? I've always been very passionate about justice. In high school, I started competing in mock trial and I fell in love with the law. There was something about litigation that was just thrilling to me. It was then that I decided that I wanted to become an attorney and fight injustice through our legal system.
What would you like to do with your law degree? Currently, I'm hoping to go into criminal law in some capacity. My dream is to become a federal prosecutor and prosecute cybercrime cases.
Chanel Holmes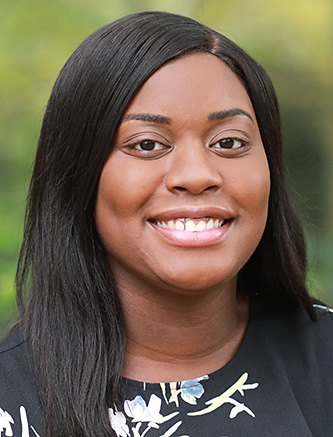 Hometown: Lawrenceville, Georgia
Education: B.S. in political science, Kennesaw State University
Notable work/educational experience: During my undergraduate studies I was given the opportunity to study abroad in the beautiful country of Peru. During my time in Peru, I immersed myself into its rich history and culture, while gaining insight into the Peruvian political climate. I was able to learn from Peruvian natives about the civil strife and inequalities faced by the minority Quechua and Aymara speaking population. My time in Peru enabled me to grow as a global citizen while gaining experiences that I will be forever grateful for. If anyone asks what my favorite destination has been, it will always be Peru. I was able to experience the city, rainforest and desert all in one country, and the culinary scene was phenomenal.
Why study law? I would call myself an intellectual and part of my decision to study law was the fact that I was unfamiliar with an aspect of society that affected my life and those around me. As both a first-generation professional and underrepresented minority, it was crucial for me to learn about the law. Throughout my legal studies I will gain the skills and knowledge necessary to educate myself and others, especially those in minority communities, on the law.
What would you like to do with your law degree? I am not committed to a particular practice area, but I would like to use my law degree to pursue a career in corporate and transactional law while remaining actively involved in local minority communities with a focus on immigration issues.
Lauren Krzystowczyk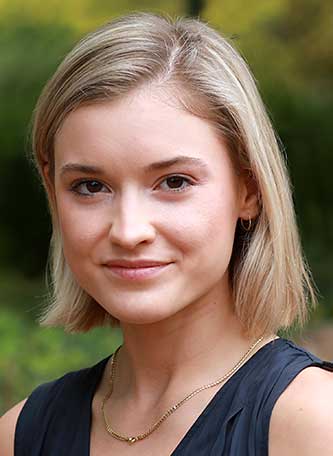 Hometown: Nashville, Tennessee
Education: B.S. in engineering science with a concentration in sustainable design and development, Vanderbilt University
Notable work/educational experience: I had the opportunity to research particle-based functional materials in the University of Pittsburgh's Department of Bioengineering. The goal of the research was to formulate an injectable gel bandage to stabilize severe eye injuries. I was given a great deal of independence in designing and conducting my own experiments. While the research was fascinating, the experience was most notable because it taught me to be resilient in the face of setbacks and pushed me to solve complex and nuanced problems.
Why study law? In many ways, my decision to study law has been informed by my identity. As a woman and a member of the LGBTQ+ community, the law is not just a series of precedents. Rather, I have seen firsthand how the law can impact everyday life. I hope to use what I learn in the classroom to make meaningful contributions to the profession and to benefit the lives of others.
What would you like to do with your law degree? While I am not entirely certain what I would like to do with my law degree, I hope to use my science and engineering background to facilitate the integration of technology in the law. Ultimately, I can see myself pursuing a wide array of paths but suspect that I will find my place in private practice or government work.
Omkar Kulkarni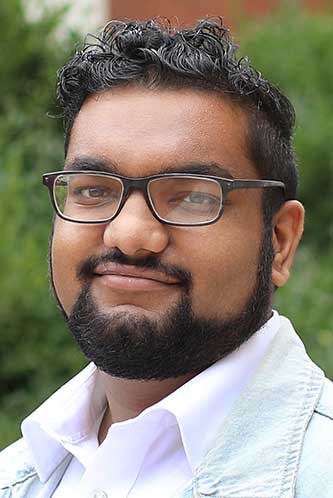 Hometown: Melbourne, Florida
Education: B.A. in public management, leadership, and policy, minors in economics and political science, master's in public administration, Ohio State University
Notable work/educational experience: I spent most of my time at Ohio State interning with campaigns at the state legislative level, and spent some time interning with the Democratic Governors Association. My most recent experience was with a media firm tracking political ads from all across the country. Knocking on doors is by far the most rewarding, and I definitely miss that face-to-face interaction!
Why study law? Back in high school I volunteered with the local trial diversionary program for teens. It is such an important program to help minors and something that sparked my interest in criminal justice. In grad school, I studied housing discrimination and how our tax code can incentivize de facto segregation. Whether it is large-scale policy or just cases to help individual kids, studying law is the best opportunity to set up for a career in aiding people in those situations.
What would you like to do with your law degree? I don't know what I want to do specifically but I absolutely want to use my degree for the public good. We are about to face a huge eviction crisis, companies are damaging the environment excessively and there is (rightfully) a huge spotlight on civil rights right now. I hope to make a difference in one of those areas.
Kyle Sanchez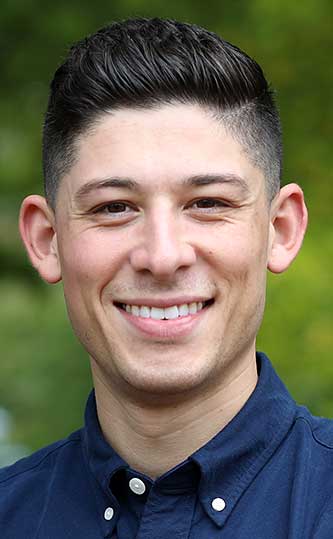 Hometown: Valencia, California
Education: B.A. in American studies with an emphasis in global economy, University of California, Berkeley
Notable work/educational experience: Playing baseball at Berkeley made my educational experience distinct. In addition to giving me an instant circle of friends, it allowed me to develop skills that I'm sure I'll employ as a lawyer. I think the most valuable lesson I learned was the importance of good team chemistry. After school, I worked at Apple in a leadership program for recent graduates. 
Why study law? I believe individual rights are the foundation upon which our society has flourished. I'm fascinated by our legal tradition and where our emphasis on freedom came from. I'm studying law because I want to further pursue my intellectual interests with equally passionate people.
What would you like to do with your law degree? I'm not sure yet! Part of me wants to do litigation, but I'm also interested in mergers and acquisitions, so I'll let you know when I know. I do think I want to be involved in business in some way.
Founded in 1819, the University of Virginia School of Law is the second-oldest continuously operating law school in the nation. Consistently ranked among the top law schools, Virginia is a world-renowned training ground for distinguished lawyers and public servants, instilling in them a commitment to leadership, integrity and community service.