Members of the University of Virginia School of Law community have recently been singled out for excellence. Among the accolades, the Richmond, Virginia-based Fourth U.S. Circuit Court of Appeals ruled in favor of an Appellate Litigation Clinic client on June 21.
Clinic students J. Andrew Mackenzie '21 and Joshua Short '21 presented oral argument May 6 as advocates for petitioner Mark O'Hara Wright. Wright was sentenced to 10 years in prison after he and his brother took deli sandwiches and two cases of beer from a convenience store without paying. He seeks relief because his attorney at trial didn't object during the jury instruction phase of the grand larceny deliberation. Professor Scott Ballenger '96, the clinic's director, Rachel Daley '21 and Anna Cecile Pepper '21 filed a supporting brief in the appeal.
On appeal from the Supreme Court of Virginia, the judges unanimously agreed with the client's claim that his counsel's performance was not constitutionally sufficient under U.S. Supreme Court precedent. The court remanded the case back to District Court with instructions to grant writ on Wright's Sixth Amendment claim on ineffective assistance.
Victory in the Fourth Circuit today for @UVALaw appellate litigation clinic client! https://t.co/b96LGekRmx pic.twitter.com/ZeJISvjPcG

— Rachel Daley (@RachelDaleyDC) June 21, 2021
Milligan Named Berlin Fellow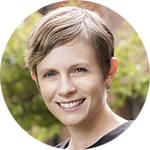 As a Berlin Prize Fellow during the fall, Professor Joy Milligan will examine how the U.S. government might repair the enduring harms of racial segregation.
The American Academy in Berlin granted 22 Berlin Prizes for fall 2021 and spring 2022. The academy awards the prize annually to U.S.-based scholars, writers, composers and artists who represent the highest standards of excellence in their fields, according to the academy's website. Fellows spend a semester at the academy's Hans Arnhold Center.
Milligan studies issues at the intersection of law and inequality, with a particular focus on race-based economic inequality.
School Tops Food Drive
UVA Law won the 15th Legal Food Frenzy competition for total donations among Virginia law schools. The Legal Food Frenzy is an annual collaboration of the Office of the Attorney General, the Young Lawyers Division of the Virginia Bar Association, and the Federation of Virginia Food Banks. The legal community raised 1.4 million pounds of food in April. Awards were presented June 17 at a virtual ceremony hosted by Attorney General Mark Herring to recognize 16 statewide and regional winners of the 2021 campaign.
Miller Center Taps Faculty
The Miller Center at UVA named Professors Danielle Citron, Kristen Eichensehr and Kimberly Jenkins Robinson as faculty senior fellows on July 26. Fellows are scholars and practitioners who contribute to the center's research, who engage with UVA students and faculty, and who help the center design and deliver public discussions on the most pressing challenges facing the presidency, the federal government and American democracy. Professor John C. Jeffries Jr. '73 was named to the Miller Center Foundation, which supports the center's work and functions as an ambassador to the public on behalf of its initiatives and programs.
Citron, Ross Join Center's Advisory Board
Professors Danielle Citron and Bertrall Ross have joined the advisory board of the new Fair Elections and Free Speech Center at the University of California, Irvine School of Law. Launched July 20, the center is dedicated to advancing an understanding of, and offering means to counter, threats to the stability and legitimacy of democratic governments exacerbated by the unregulated growth of digital media and other technological changes in mass communication.
Senior Research Librarian To Retire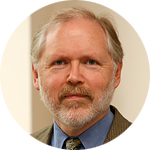 Kent Olson, senior research librarian at the Arthur J. Morris Law Library, will retire this month after working more than 35 years at the Law School. He directs the library's reference and research services for faculty and students, and teaches Advanced Legal Research. Olson's books "Legal Research in a Nutshell" and "Principles of Legal Research" won the American Association of Law Libraries' annual Joseph L. Andrews Bibliographical Award. His book "Legal Information: How to Find It, How to Use It" also won the Andrews Award and was selected as one of Library Journal's Best Reference Sources in 1999.
Peggy Browning Fellow Named
Sujata Bajracharya '23 was named a Peggy Browning Fellow on July 2. The Summer Fellowship Program is comprised of a 10-week fellowship at a labor-related organization. Bajracharya will work at the National Treasury Employees Union in Washington, D.C.
Congratulations to Sujata Bajracharya, a student at @UVALaw, on receiving a PBF Summer Fellowship at @NTEUnews. We hope it has been a great experience so far!#PBF #NTEU #WorkersRights pic.twitter.com/1f2abU9Q8C

— Peggy Browning Fund (@PeggyBFund) July 2, 2021
Founded in 1819, the University of Virginia School of Law is the second-oldest continuously operating law school in the nation. Consistently ranked among the top law schools, Virginia is a world-renowned training ground for distinguished lawyers and public servants, instilling in them a commitment to leadership, integrity and community service.