Which Courses Should You Take in Law School?
Professors Offer Advice to 1Ls (and All Students) About What To Consider
Professors at the University of Virginia School of Law have a few tips for first-year J.D. students to consider as they begin choosing their first elective courses for the spring.
Law students in their first semester follow a set curriculum. That changes in the spring semester, when they can take 5-7 hours of electives — typically two courses. Second and third-year students can largely choose their own program of study while fulfilling a few more requirements, such as taking a course in professional responsibility.
The faculty agree there's no "right" path on what courses to take, but offer information to keep in mind when planning for career paths and curricular interests.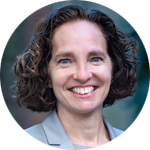 Dean Risa Goluboff said students should consider what they are most interested in.
"If your goal is to focus on law and business, criminal law, litigation or some other clear path, begin to take the basic courses in that subject. Set the table for yourself. If you think you have substantive interest, try it out.
"That said, you can only plan so much. There is still a lot you don't know. So give yourself opportunities to explore areas of the law that you might discover you love. I'm thinking about alumni I know: a family lawyer who took trial advocacy on a lark, realized he wanted it to be part of his future, and now carries his book with him to court all the time; or a tax lawyer who was delighted to learn as a 3L that doing tax meant getting to puzzle through really hard logic games all the time.
"Think about taking classes that expose you to all three types of learning the Law School offers over the course of your three years here: blackletter law and legal doctrine; clinics and skills-based and experiential classes; and external perspectives on the law, like jurisprudence, law and economics, and legal history. Also think about how different reasons for learning might lead you to different types of classes — whether it's to explore a possible career, educate yourself for public service and leadership, or just enjoy the opportunity to learn something new in what could be your final years of formal schooling. What do you want to know?
"Your education is holistic — it's about learning law and how to think about law, and it's about putting the law in larger practical, theoretical and professional contexts. It's highly intellectual, and at the same time, it's about judgment, integrity, perspective and empathy."
Goluboff said 1Ls will have four more chances to choose classes after this one.
"Think about what classes you want to take this spring, and take the process seriously, but don't worry too much. It's hard to make a mistake, and there's lots more to come."
---
Professor of Law
"There are a few classes that I recommend everyone take, both for their practical value and also because they introduce you to different areas of the law – Corporations, Administrative Law, a class on legislation or statutory interpretation, and a class in criminal procedure. For those planning to litigate, I also recommend Evidence and Federal Courts. After that, there are tons of other great courses, and you should pick and choose among them so that you get some exposure to topics that you might want to understand for your future practice and also to some topics that make you a better and more informed lawyer and citizen.
"You certainly will not have the time to take all the classes that interest you while you're at UVA. I didn't while I was in law school. If that ends up being the case, don't worry. Your education won't end when law school is over. It's a lifelong process."
---
Associate Dean for Curricular Programs
Brokaw Professor of Corporate Law
As associate dean for curricular programs, Cohen focuses on curricular planning and serves on the Curriculum Committee, identifies and manages adjunct and short-course instructors, and oversees and coordinates experiential and dual-degree programs.
"The most popular 1L electives are Evidence, Corporations and Federal Income Tax. Two sections of Evidence and Corporations will be offered and one section of Federal Income Tax. All are available for 1L students to take. While none of these courses is required, a large majority of students take Evidence and Corporations at some point and typically about half take Tax. All three of these courses are prerequisites for more advanced courses, so many students like to get them out of the way early. However, all three of these courses are 4 credits, so it is probably not a good idea to do more than one in the spring of your 1L year, especially given the wealth of other offerings.
"Professional Responsibility is a required course and open to 1L students. One of the two sections is at a time that does not conflict with 1L classes. As more of our 1L students secure law-related jobs for the summer after 1L year, this course is worth considering.
"For those looking to concentrate in business law, you should consider the Accounting/Corporate Finance sequence, which provides a strong background for business practice and enables students to take Law and Business versions of business law courses. For those not sure about business law but want some exposure to basic concepts and the nature of transactional practice, consider Introduction to Law and Business, which is targeted at 1L students.
"For those students considering criminal practice, you might want to take Criminal Procedure Survey or Criminal Investigation, both of which are being offered and open to 1L students. You might also consider Computer Crime or Criminology.
"If you think you might be interested in a particular area of law, there are several survey courses outside the 'big three' mentioned above that will expose you to important areas of practice. These include: Insurance, Immigration, Family Law, Patent Law, International Law, Environmental Law, Employment Law, Education Law, Regulation of the Political Process, Secured Transactions and Commercial Sales.
"If you are interested in litigation, consider Class Actions, International Civil Litigation, Conflicts of Law and Remedies.
"Another good alternative is to take a 'perspectives' course, which provides a broader perspective on the law across different practice areas. Available offerings of this type include Law and Economics, Feminist Jurisprudence, and Racial Justice and Law.
"Don't forget about short courses, skills courses and seminars. Many of these are open to 1L students. They are often smaller in size, involve more discussion and cooperative work than traditional 'lecture' classes and, in the case of seminars, often enable you to fulfill your legal writing requirement."
---
Mortimer M. Caplin Professor of Law
Director, Center for the Study of Race and Law
Forde-Mazrui summarized his advice in three concise points:
"If you know what field of law you plan to practice in, take courses in that field.
"If there are courses or instructors that interest you, take them even if the courses are not related to your planned field of practice.
"Do not take courses just because the subject will be on the bar exam. Bar preparation courses suffice."
---
William S. Potter Professor of Law
Glynn Family Bicentennial Professor of Law
Director, John W. Glynn, Jr. Law & Business Program
"Any 1Ls interested in taking Law & Business sections of core law classes (e.g., corporations, securities, bankruptcy) who have not taken an accounting and/or corporate finance class prior to law school should consider taking the paired Accounting and Corporate Finance class as a spring elective. This will position them to take Law & Business sections starting in the fall of their second year. If students already have experience with these topics, then they should feel comfortable waiving out of this paired course and can move directly into the L&B sections.
"Additional information on the difference between a 'regular' section of a class and the 'L&B' section can be found on our website. But in general, students can expect to go into more business-related topics in the L&B sections and possibly have time for more robust policy discussions. The professors will assume that students have some exposure to accounting and finance and can plan the class in a way that takes advantage of this knowledge.
"Any 1Ls who are interested in an introductory course on transactional law practice might consider the 2-credit 'Introduction to Law and Business' class. This is a survey class designed for students with little or no experience in business law who wish to learn more about the range of issues that can arise in transactional legal practice. There are no prerequisites, and students also do not need to take this class before moving on to corporations and other classes in this area.
"Other good classes to consider in this area might include Corporations, Federal Income Tax, International Business Transactions, Nonprofit Organizations, and any other class in the Business Organization and Finance area that does not list prerequisites.
---
Harrison Robertson Professor of Law
Class of 1957 Research Professor of Law
Director, Center for Criminal Justice
"Everyone should take Corporations, even public interest lawyers; everyone should take Evidence, even transactional lawyers; and everyone should take a serious statutes class, such as Environmental Law or Tax.
"Don't specialize too early. Eat your dinner before your dessert.
"In thinking about courses, consider that you have four basic tasks: 1) learn how to be a lawyer, 2) figure out what you want to do after graduation, 3) signal to future employers and 4) have fun during three years of your life. Figure out what you need most and pick accordingly.  If you know what you want to do, focus on preparing yourself with basic courses and signaling to potential employers.  If you don't know what you want to do, that should be your first priority. Take classes that might help you decide between litigation and transactional law or between criminal and civil work.
"For folks interested in public interest who don't know what they want to do, take Criminal Procedure. Don't let first-year Criminal Law stop you from considering the field.
"Go for seconds. A great way to build a relationship with professor is to take a second class with them. That also helps set you up for recommendations for clerkships.
"Don't sweat it if you don't get exactly what you want. If you can't get into Criminal Procedure, take Evidence instead. If you don't get into either, you will next semester.  In the meantime, take something else. You can always signal to employers what you are interested in through volunteer work. There is no single, ideal path through law school.
---
Barron F. Black Research Professor of Law
"Early on, take classes that open up more advanced topics for you. For example, take Corporations, which is a prerequisite to advanced business law classes, or Federal Income Tax, which opens up other tax classes. As Professor Ruth Mason says, there's nothing sadder than a second-semester 3L who discovers they love tax (or business law!). For most people, this is also your last stop in education — so take advantage of it. Take classes that excite you and that improve your writing, because this might be the last time you do either of those things. One of my favorite classes in law school was Divorce Practice, and one of my most valuable experiences was doing an independent study with [University of Chicago law professor] Tom Ginsburg — the latter turned into my writing sample for my first academic job. And finally, just take stuff that sounds fun! I took a creative writing class at the undergrad level during my last 3L term and I loved it."
---
Professor of Law, General Faculty
Director of Clinical Programs
"I would first encourage students to think broadly about what you might learn in clinics and other experiential courses. This means, don't just look for a clinic with a practice that matches what you think you will be doing after you graduate. Consider what professional skills you can learn in clinics and other experiential courses that will complement your academic learning and round out your preparation for practice, including skills like client management and counseling, project/case management, time management, leadership and working with a team. These are hard to develop if you limit your law school education to academic courses, and experiential courses give you a chance to learn these in a 'safe' environment where you can learn from mistakes. You can start with professional skills courses where you can practice skills in a simulated setting before moving on to representing actual clients in clinics or externships, or you can go straight to a live-client experience.
"Since students can't do clinics until 2L year, focus the spring electives on taking foundational academic courses that will put you in a good position for clinics later. Most importantly, if you want to do litigation clinics in your 3L year (or litigation work in the summer after 2L year), you need to figure out when you will take the prerequisites (Evidence, Professional Responsibility) for the 3L practice certificate, either in the spring or during your 2L year. Plan that out now, because, for instance, the Prosecution Clinic is yearlong, so if you don't qualify for 3L practice at the start of 3L year, you won't be eligible to participate in that clinic.
"Beyond that, look at the website to review the clinics we have, and consider which ones sound interesting to you and might help you build the skills you won't be able to develop in academic courses. Most of our clinics do not have mandatory prerequisites, but some have 'preferred' pre- or co-requisites. Even if a clinic doesn't have any required or suggested course preparation, if a clinic sounds interesting, try to take a course in that area first to get a grounding in the subject matter and a sense for whether you'd like to try practice in that area through our clinics.
Founded in 1819, the University of Virginia School of Law is the second-oldest continuously operating law school in the nation. Consistently ranked among the top law schools, Virginia is a world-renowned training ground for distinguished lawyers and public servants, instilling in them a commitment to leadership, integrity and community service.