Supporting Students Through Decades of Philanthropy
The Engel family's involvement with the Law School began with William's admission to the class of 1974. He was followed by his brother, Richard, class of 1977, his late sister-in-law, Brenda Farr Engel, class of 1978, and two other close relatives over several years. All family members have felt a strong attachment to the Law School, valuing the education received and the close personal relationships developed, including two marriages.
More than 40 years ago, William and Richard's father facilitated a $1,000 grant from a foundation on which he served, establishing the Union/Standish Foundations Scholarship. That foundation made regular grants to the Law School for many years, none exceeding $10,000 in any one year. Two other foundations made modest grants over a period of years. Additionally, in the 1980s, William and Richard's parents established a charitable lead annuity trust, with the Law School as its beneficiary, which paid out contributions over a number of years and established the Engel Scholarship. Members of the family continue to support this scholarship.
Both scholarships are directed to out-of-state students. "The aim of these funds is to give the Law School the financial ability to attract the very best students from all over the country, both in terms of their academic strength and also the personal characteristics that differentiate UVA from the other top law schools," Richard said. "We were very fortunate to have graduated from law school with no debt and want to give as many students as possible the same chance so that their career and life decisions do not have to be restricted by financial factors," William added. 
"What these scholarships have shown is that donors of relatively modest means can, with the skilled investment management of the Law School Foundation, build significant resources to meaningfully assist current and future students," said William. "The lives of our family members have been greatly enhanced by our attendance at UVA Law. We want to give as many people as possible, from all backgrounds, the same opportunities."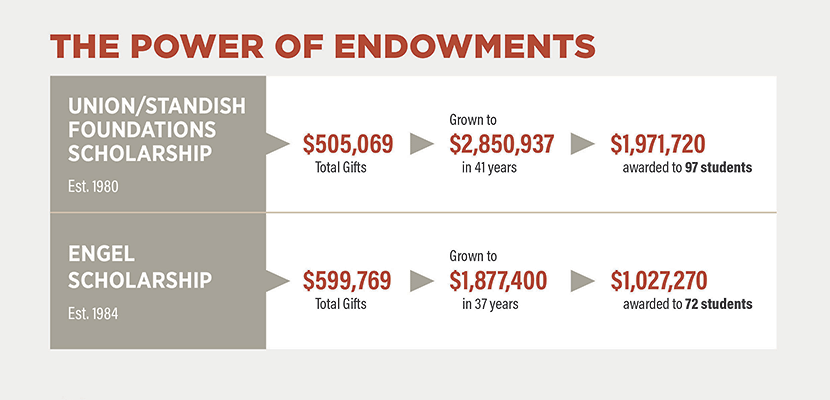 Founded in 1819, the University of Virginia School of Law is the second-oldest continuously operating law school in the nation. Consistently ranked among the top law schools, Virginia is a world-renowned training ground for distinguished lawyers and public servants, instilling in them a commitment to leadership, integrity and community service.
Director of Foundation Communications, Law School Foundation