In Memoriam: Robert Sayler, Litigation Star Who Grew UVA Law's Oral Advocacy Program
Robert N. Sayler, a renowned litigator who turned to teaching insurance and oral advocacy courses at the University of Virginia School of Law later in his career, died Wednesday. He was 82.
Sayler joined the faculty in 1995 as the John A. Ewald, Jr., Distinguished Visiting Professor of Law when Professor Kenneth S. Abraham asked him to co-teach an advanced seminar on the practical side of liability insurance. Sayler was then a partner with Covington & Burling, and the "leading policyholder lawyer in the country," Abraham said.
"He was in a sense one of the founders of the bar in that field, having litigated the first 'mega-coverage' cases involving asbestos and pollution liability insurance," Abraham said. "These cases led to important precedents that are still the seminal cases in the field."
Sayler found that he enjoyed teaching so much that he moved to Charlottesville to join the faculty in the early 2000s. In the succeeding years, he launched much of the school's coursework in oral advocacy and public speaking.
"His courses were incredibly popular, intellectually challenging and very practical, all at the same time," Abraham said. "He took the material and his teaching seriously, but never took himself too seriously, although he was one of the great lawyers of his time. We were very lucky to have him here for so long."
Sayler helped recruit Professor Molly Bishop Shadel, a former Covington mentee, in 2004, when she was looking for a job in Charlottesville following work in the Justice Department.
"Bob said, 'Let me help you get a job at the Law School,'" she recalled. "He was that kind of person, so generous and so invested in helping other people succeed."
The pair co-taught public speaking and oral advocacy courses until Sayler's retirement in 2017, and together wrote and worked on two successive editions of a book, "Tongue-Tied America: Reviving the Art of Verbal Persuasion."
Though Sayler had designed the courses he asked Shadel to join, he soon asked her to add on to the course to incorporate her own experiences.
"That's how he was at Covington & Burling, too," she said. "He would take on young lawyers to mentor and would help them in their careers, never asking for any sort of acknowledgement of what he had done. He was just in your corner."
At Covington, she added, Sayler was "a star."
"Bob was one of first people to recognize that insurance coverage was a really fruitful place for litigators to explore," she said. "Because of his expertise, Covington & Burling became known for insurance coverage litigation, and he brought that kind of real-world expertise into the classroom."
Sayler spent three decades at the firm, eventually becoming head of the litigation department, and served on the firm's management committee.
As a young lawyer, he argued before the Supreme Court in Richardson v. Wright in 1972, advocating for the rights of individuals facing termination of disability benefit payments.
In the 1980s and 1990s, he served as lead counsel on multiple cases holding insurance companies liable for claims exceeding $1 billion, including the Exxon Valdez disaster, environmental cleanup claims incurred against Boeing and defective breast implant claims.
His most notable win may have been the yearslong California case Sayler described as the "mother of all trials." In Coordinated Asbestos Insurance Cases, he succeeded in forcing insurance companies to pay billions of dollars in asbestos claims, which would have bankrupted his manufacturer clients otherwise.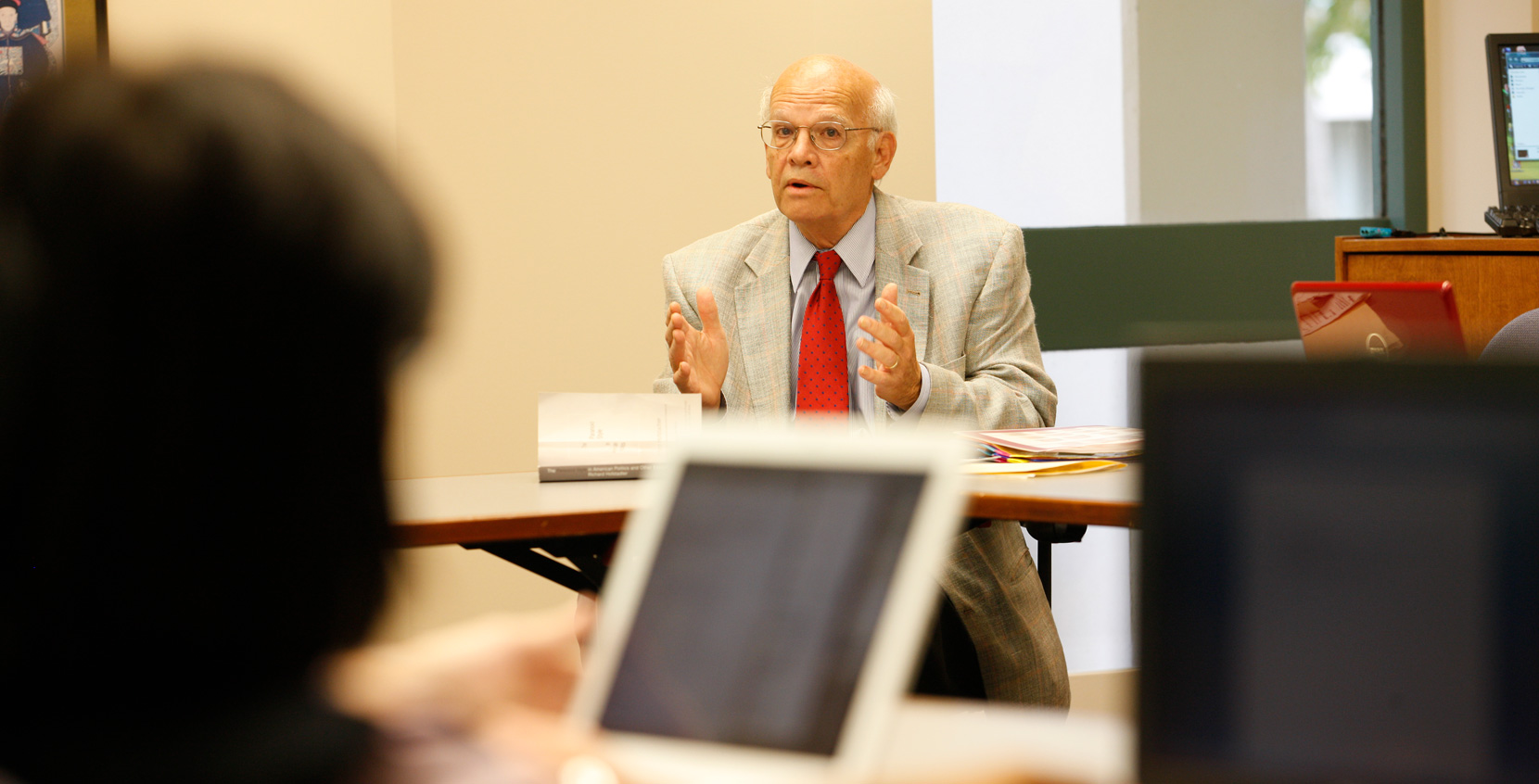 "It's really a badge of honor that we've put this much effort into [the program]," Sayler said in 2017 of building the school's public speaking program. "I don't think anybody else is doing anything quite like it."
Sayler never lost a case as lead counsel while at Covington & Burling, and he was consistently cited as one of the "100 Most Influential Lawyers in America" in the National Law Journal's triennial surveys.
Despite the heights he reached as a litigator, Sayler focused on helping others, Shadel said. Sayler and his wife, Marty Sayler, took Shadel and her husband out multiple times when she was new to town, and shepherded them to football and basketball games.
"Some of my fondest memories are of going to the basketball games to cheer on UVA or going to those football games and getting to enjoy his really terrific parking space, which was right by the stadium," she said. "If you talk to lawyers at Covington & Burling, you would encounter many who experienced the same kind of generosity of spirit — young attorneys who were mentored by him who now are senior partners in positions of power and who still think very fondly of their interactions with Bob."
C. Benjamin Cooper '11, a partner at Cooper & Elliott, was a former student of Sayler and Shadel's who eventually taught public speaking courses alongside both his former professors. He remembered Sayler's sense of humor, whose jokes came "with a wry smile and a twinkle in his eye."
"More than a decade later, I still remember a story Bob told about trying an insurance coverage case against Allstate," Cooper said. "Bob's argument to the jury was about how Allstate had promised coverage, promised his client would be 'in good hands,' but that the 'good hands of Allstate came for their neck!' It's such a vivid and effective line, underscored with Bob's sense of humor."
Another former student and co-instructor, Ben Sachs '09, said Sayler understood, and wanted students to understand, the power of words to change minds.
"He wasn't just teaching students to deliver speeches; he was teaching how to make a connection," said Sachs, who teaches Negotiation and Professional Responsibility at UVA Law and is the president of The Landing Group. "More than that, he showed how easily that connection can be broken by leaders who were unable or unwilling to consider the perspectives of those who disagreed with them. In that way, his classes were not merely about the craft of public speaking but about leadership itself, and the responsibility we all have as attorneys to embody the best of both."
A graduate of Harvard Law School, Sayler joined Covington directly after his graduation in 1965. The firm offered oral advocacy courses to young associates because law schools seldom taught the subject to students then. Sayler, who had a 57-year career at the firm, eventually led those courses himself.
A statement the firm released Thursday called Sayler "unfailingly thoughtful, fair and focused on the firm's best interests. As a mentor, he was extraordinarily generous in launching or boosting the careers of others, invariably deflecting credit away from himself."
Sayler's leadership extended beyond the firm. He had served as chair of the American Bar Association's Litigation Section and as a member of the Coalition for Justice and Ad Hoc Committee on State Justice Initiatives. He also served as president of the board of the Legal Aid Society of Washington, and as a fellow of the American College of Trial Lawyers and of the American Bar Foundation.
Sayler described why he shifted to teaching in a 2017 interview marking his retirement. (He continued to teach courses at the Law School occasionally through 2021.)
"[I spent] 30 years living out of hotel rooms," he said. "All of my cases were at least several months long." Spending more time at home was an additional upside to teaching.
The foundation for Sayler's courses in oral advocacy was his undergraduate education at Stanford University, where he received a degree in rhetoric in 1962.
Each course started by covering Aristotle's classical rhetorical values — ethos (credibility), pathos (emotional engagement) and logos (logic). "Those [qualities] are what we're ultimately trying to project," he said in the interview.
Shadel said he persuaded her that it was a helpful way to think about public speaking and advocacy.
"The students who are currently enrolled in classes like Hallmarks of Distinguished Advocacy or Oral Presentations In and Out of the Courtroom may never have met Bob Sayler in person, but they are being influenced by him because those are the principles that I continue to teach today," Shadel said. "The fact that UVA has a robust public speaking program now is due to Bob Sayler."
Sayler experienced a little pathos himself after seeing how far his students progressed during his courses.
He said in the 2017 interview that when the students give their final argument to the class, "they are so darned improved, I literally, literally have had tears in my eyes a couple of times."
Sayler learned just two weeks ago that he had cancer. He spent the past week at home with his wife, children and grandchildren. The couple had recently celebrated their 60th wedding anniversary with family in Maine.
A celebration of life will be held at St. Paul's Memorial Church at the University of Virginia on Saturday, Oct. 1 at 2 p.m., at 1701 University Avenue.
With reporting by Alec Sieber
Founded in 1819, the University of Virginia School of Law is the second-oldest continuously operating law school in the nation. Consistently ranked among the top law schools, Virginia is a world-renowned training ground for distinguished lawyers and public servants, instilling in them a commitment to leadership, integrity and community service.